Known for his crazy video and performance art pieces that are characterized by far out hybrids of myth, legend, and popular culture (kind of like if Alejandro Jodorowsky collaborated with Matt Parker on a 90s hardcore rap music video), Chen Tianzhuo is one of our favorite contemporary artists operating out of Beijing these days. Check out his new exhibition Ishvara, which opens on Wednesday, June 8 at Long March Space.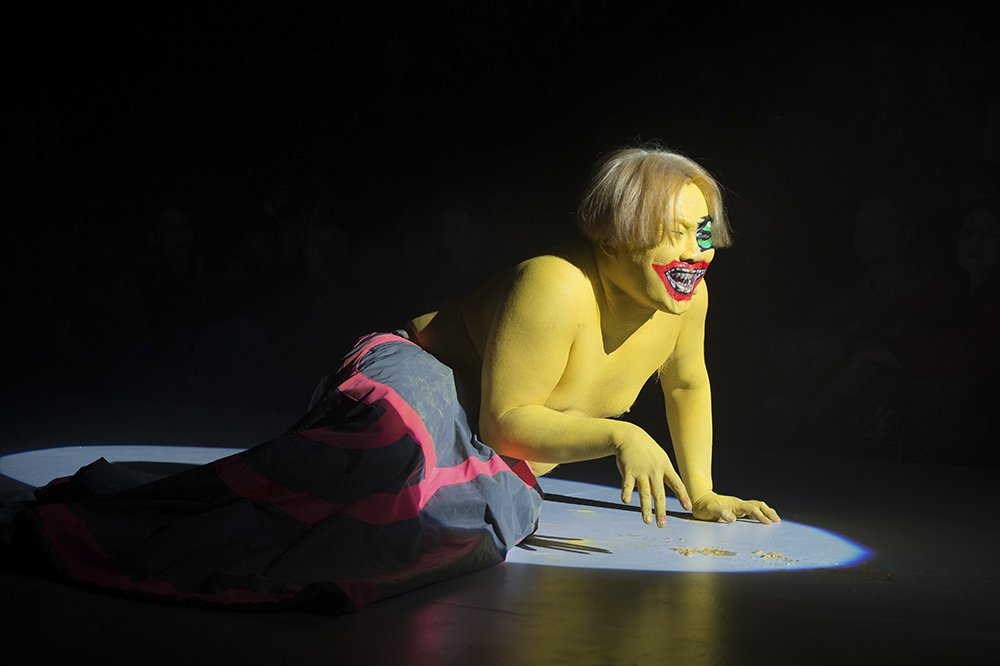 Chen's piece Ishvara is based on a two-hour performance he created that's filled with insane psychedelic motifs, conceptual burlesque, and a thick layer of choice camp. It is a sight to behold, and impossible to give it justice with words alone. Maybe akin to being trapped in a haunted head shop with an army of bad mannered juggalos.
The gallery event will be followed by a big party later on that evening at Lantern featuring Chen Tianzhuo's Asian Dope Boys, which we guess is just the name of his party crew. There will no doubt be some pretty dope boys and ladies of Asian origins at this party, they will be unleashing a variety of dancers and performs that include the House of Drama dance team from Paris, butoh dancer NSDOS, and live music courtesy of Aisha Devi and DJ Shackup. Aisha Devi is someone we've been anticipating to check out live for a while as her recent albums have been quite mind blowing. You can check out her Soundcloud page here and get lost in her etherial electronic soundscapes. It will be a spectacle, to say the least.
This collaboration between artists and musicians in a club atmosphere is something we would love to see more of. Bringing this sort of transgressive theater of the absurd into the dance music dens of our city is definitely a step in the right direction.
More stories by this author here.
Email: [email protected] 
WeChat: kippwhittaker
Weibo: @KippWhittaker 
Instagram: @KIDDWHIZ
Photos: stylites.net, 40.media.tumblr.com, janusmsq.files.wordpress.com

Visit the original source and full text: the Beijinger Blog