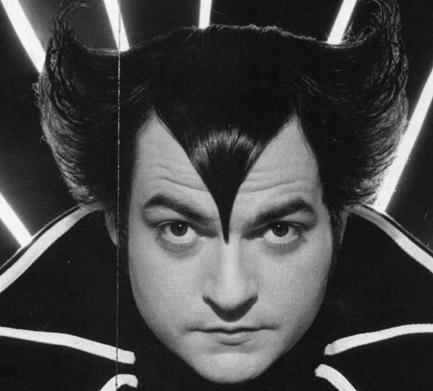 French pop rock maverick Matthieu Chedid will be returning to China this March. Often performing under the monicker -M-, Chedid is a songwriter, poet, maniac with a guitar, and a sort of Serge Gainsbourg, Prince hybrid. The upcoming China tour will also feature AM444, who will be opening a majority of the shows. 
To celebrate their collaboration, they joined forces and created a track to be released this week on wa3.cn. Along with this single, there will be a compilation of the best tunes of -M-'s  past album "Mister Mystere" and his current album "Il." You can check out -M-'s track with AM444 down below.
In other news, blues-folk wunderkind Jeff Lang will be tearing up Yugong Yishan tonight with his wailing electric lap slide guitar and acoustic troubadour stylings. Jeff has garnered worldwide acclaim as a virtuosic guitarist and bold songwriter with uniquely powerful live performances. The sound is somewhere between solo Lindsey Buckingham, Ben Harper, and dirty Mississippi Delta Blues. 
And some more music briefs:
American rapper T-Pain takes the stage at Vics on Friday, January 3 in a show preceding his soon-to-be-released LP, "Stoicville: The Phoenix." This native Floridian is considered to be an innovator in the use of auto tune, and has worked with everybody from Lil Wayne and Rick Ross, to Benny Benassi. 
GUIGUISUISUI is set to embark on a two month long tour of China, Malaysia, and Indonesia. Catch him one last time at Temple Bar this Friday (Jan 3).
American duo Hot and Cold, have returned to Beijing and will be ripping a gig at XP next Tuesday (Jan 7). This is sure to be a noisy and cathartic experience, so don't miss out.