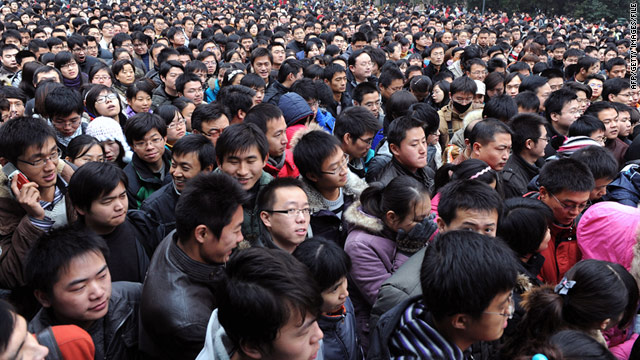 In 2014, Beijing's population grew by only a few hundred thousand. If the municipal government has its way, it will hold that growth rate to for the next five years.
Beijing has the stated goal of limiting population growth to 23 million, from a current 21.5 million, by 2020. With the city still struggling to address pollution and traffic issues, along with "a severe water shortage," Reuters reported Friday.
Although Beijing began receiving water via the South-North Water Diversion Project in late 2014, that will only help offset one-third of the city's 1.5 billion cubic meter shortfall, Vice Mayor Li Shixiang said on Friday. 
However, the goal of 23 million is a revised one – in 2005, Beijing set a goal of a total population of 18 million for 2020. 
"Li said the city would work harder to relocate industry to areas outside the capital and also build new schools and hospitals to reduce the flow of some 700,000 non-Beijing residents seeking medical treatment in the capital every day," Reuters reported. 
700,000 people seek medical treatment in Beijing every day?
As we noted previously, Beijing's plan to limit growth appears muddled, With one of the main tenets of that plan being moving wholesale markets outside of the city, where they will fail to function as markets for anyone who wants their goods, we're still a bit mystified about how this will reduce Beijing's population. 
Photo: CNN

Visit the original source and full text: the Beijinger Blog