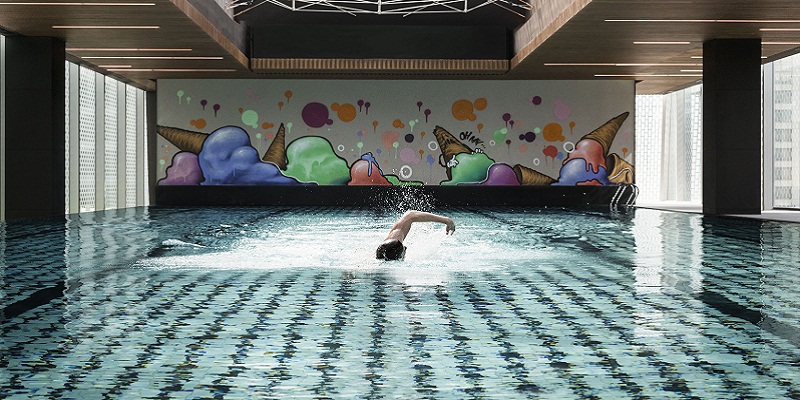 The most obvious way to deal with the inevitably steamy, hot Beijing summer is to jump into the water, make a splash, and cool down. Here are a few of the Beijinger's favorite places to go for a dip, including something new, something old, something fun, and – of course – something blue. 
Happy Magic Watercube Park
Best for: Exploring thrilling slides
The former site of the 2008 Olympic water sport competitions, the Water Cube has since been transformed into a water playground. There's a wave pool, slides of varying intensities, and neverending splash-tertainment. The water is cleaned on a daily basis.
Daily 10am-7pm. RMB 260 (adults), RMB 220 (kids between 1.2m and 1.5m), Free (kids below 1.2m). 11 Tianchen Donglu (in the Olympic Park, near the Bird's Nest), Chaoyang District (8437 8966)
水立方嬉水乐园:朝阳区北四环中路奥林匹克公园内(近鸟巢)
Dongdan Swimming Pool
Best for: Being the Beijinger's all-around favorite
This indoor 50m x 25m swimming pool has great facilities and is well-managed. It gets busy in the mornings, but evenings tend to be peaceful. Water here is on a filtration system, and the pool is one of the better Beijing public pools.
Tue-Fri 10am-9pm. RMB 50, RMB 30 (students), RMB 20 (kids).A2 Dahua Lu, Dongcheng District (6523 1241)
东单游泳馆:东城区东单大华路甲2号
Sino-Japanese Friendship Center (21st Century Theater)
Best for: Swimming laps
An Olympic-sized swimming pool popular with serious swimmers, the water here is filtered using a mild salt solution, eliminating chlorine irritation and its distinct smell. This pool can be chilly, so be sure to warm-up first. Bathing caps are mandatory for all swimmers.
Mon-Sun 9am-9.30pm. RMB 98, RMB 66 (kids) for a single use, discount for multi-swim purchases. 40 Liangmaqiao Lu, Chaoyang District (6466 4805)
中日友好交流中心:朝阳区亮马桥路40号
Tuanjiehu Water Park
Best for: Pool-side lounging and daytime drinking
Tuanjiahu Water Park is more centrally located than many other water parks in the city and although it's not that big it boasts both a beach and wave pool. You can lay back, have a drink, enjoy a picnic, play on the slides, and even try and get a tan, all in one place. There are also paddle boats and other entertainment options such as rollerskating. The water facilities are hooked up to a 24-hour filtering device.
Daily 10.30am-8.30pm. RMB 60 (weekdays), RMB 80 (weekends). 16 Tuanjiehu Nanli, East Third Ring Road, Chaoyang District (8597 4677)
团结湖水上乐园:朝阳区团结湖南里16号东三环路
Chenjinglun Middle School
Best for:Best CBD value
This pool belongs to Chenjinglun Middle School opposite Parkview Green. Regardless of the fact that it was actually built 20 years ago, this 1.4-1.6 meter deep indoor pool is clean and attracts lots of crowds from nearby. Many locals and their children learned to swim here.
Daily 10am-9pm. RMB 50. 38 Chaoyai Dajie, Chaoyang District (5703 7535)
陈经纶中学:朝阳区朝外大街38号
Trainyard
Best for: Serious swim training
Rich kids can try the latest addition to the CBD pool scene: This heated indoor swimming pool on the fifth floor of Hotel Jen Beijing. The pool is 25m x 10m with five lanes and a skylight to let in plenty of natural light. The only downside is that you'll need to become a member of the 24/7 gym to use the pool, which isn't cheap.
Daily 6am-11pm. One time free trial, one-time one month trial at RMB 999, subsequently 12-month membership at RMB 17,500. 5/F, Hotel Jen Beijing, 1 Jianguomen Waidajie, Chaoyang District (6505 2277)
新国贸饭店:朝阳区建国门外大街1号
Palm Springs
Best for: Hanging out by the pool with friends
Located south of Chaoyang Park, the Palm Springs International Apartment complex has two indoor swimming pools: a large 45m x 20m pool with a maximum depth of 1.8 meters and a smaller heated, round pool. Beach chairs line the main window and the ceiling is painted to look like sky and trick your brain into thinking you're outside. After hanging by the pool, head over to Napa down the road for healthy salads and sandwiches.
Daily 7.30am-9pm. RMB 5,188 for the season. Palm Springs International Apartment, 8 Chaoyang Gongyuannan Lu, Chaoyang District (6539 8888)
棕榈泉国际公寓园区:朝阳区朝阳公园南路8号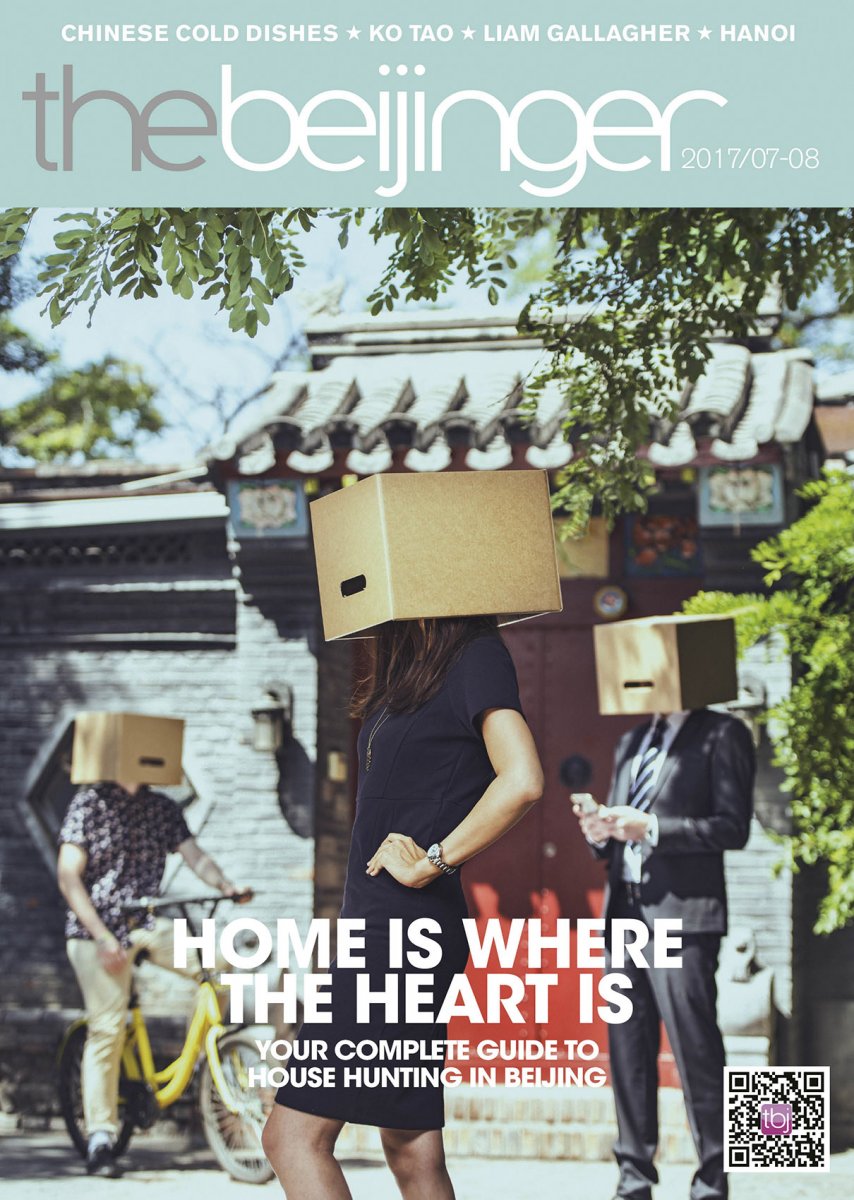 More stories by this author here.
Email: [email protected]
Twitter: @flyingfigure
Instagram: @flyingfigure
Photos courtesy of Trainyard, 21 Hotel, 55tuan

Visit the original source and full text: the Beijinger Blog