Our favorite human game hunter, the Predator, is finally tying the knot. In this photo you can see him proposing to his girlfriend at a bar in Changchun, capital of Jilin province. He is joined by his robot and Star Wars cosplay buddies, all geared up for holy matrimony. If only he can take his bride and "get to the choppa" on time.
So, the Oscar nominees have been released. This year, there are no nominations for Chinese filmmakers, stars, or Chinese-language films in the foreign film category. Nevertheless it was a huge year for production with over 745 feature films made in 2013. Out of those made, only 315 made it to the big screen. To put this in perspective, the U.S. produced 818 feature films, and three quarters were released in theaters.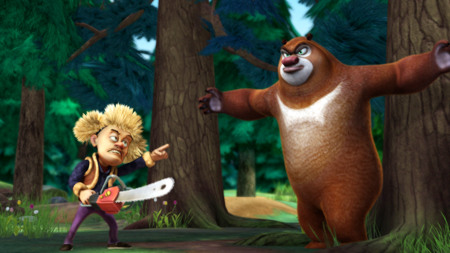 The domestic-made 3D animation movie, Boonie Bears: To the Rescue, hits theaters today and is described as being the most sophisticated animated movie to date made in the mainland. The Boonie Bears cartoon has long been very popular among Chinese children. This production signals China's desire to be a competitive force in the film industry, combining exciting storyline and state of the art special effects. This is the first time they used real actors and 3D motion capture for facial animations.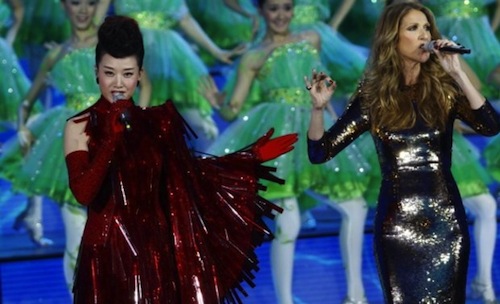 CCTV reported yesterday that China has cut three of the four state media sponsored Spring Festival Galas. They state that the reason is to step up efforts to cut pomp and fight corruption, but more likely it signals a dwindling interest in these televised events. A state broadcaster announced "Excessive use of stage lighting, sound effects and decorations will be banned," fewer celebrities will be hired and more grassroots people will come to the stage."
The four hour CCTV gala will feature music, dance, witty skits and comedy, but no pomp or anything gala-ish. 
Stay entertained all week with these noteworthy events: