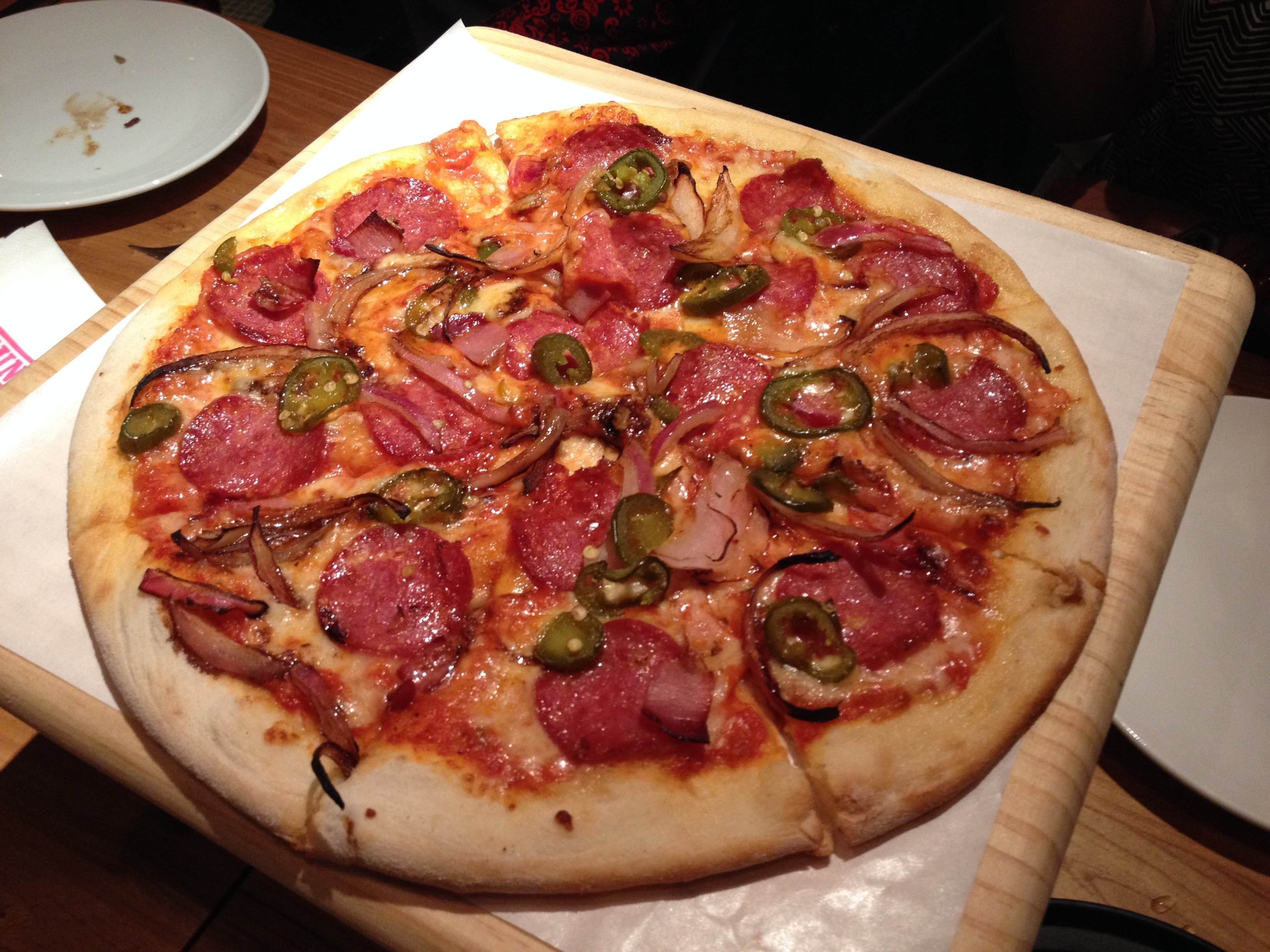 Gung Ho! Gourmet Pizza Factory is focusing on the "gourmet" part of its name, as it offered a sneak preview of its new menu and sit-down environment at the newly-renovated Sanlitun location Friday evening.
The company, which has been known primarily for its delivery options and its distinctively dressed delivery guys, sees sit-down offerings and an expanded menu as the way forward, according to co-founder Jade Gray, who said that Gung Ho's Lido location is currently being renovated in order to accommodate more dine-in customers. Gray said that Chinese customers prefer dining options rather than delivery-only, and that the decision was made in order to serve them, while continuing to support Gung Ho's delivery customers.
The new menu is ambitious and expansive. Alongside favorites like pizzas, breadsticks, and salads, are items like Sichuan pork belly, red peppers stuffed with cheese and bacon, comfort food favorite macaroni and cheese, and battered fish balls. Although all on the heavier side, each was delicately prepared and tasty. The pork and the peppers were a favorite. Some new pizza choices will also be appearing on the menu, the Gung Ho folks said.
Dine-in customers will also be able to enjoy a new slate of four draft and about 20 bottled beers, along with wine. The Sanlitun restaurant location is now officially reopened, with the full new menu appearing August 16. Although some of those items will be available for delivery, you'll just have to go to a Gung Ho! location to try all of them.
Photo: Steven Schwankert/the Beijinger

Visit the original source and full text: the Beijinger Blog