Visitors and duck enthusiasts are occasionally obliged to eat the capital's signature dish at the most prestigious restaurants.
Quanjude
and
Da Dong
do make duck great but once you have lived in the city for a while, and fallen in love with the bird, you do not necessarily want to spend RMB 300 each time (before even buying condiments).
Beijing is the last place to find a shortage of Peking duck. There are many restaurants that will satisfy your family's stomachs without emptying your pockets. We all love great things coming in a bargain, don't we? And you may realize that your favorite duck is actually the one that costs you less than a steak. If you are not going anywhere for the Chinese New Year, pay a visit to some of our top picks.
A popular brand among locals, this is one of the largest restaurant chains in Beijing so you can expect consistent food quality and above-average service. The Gold Roast Duck (RMB 118 each, including condiments) is thinly sliced and nicely placed in three layers on the plate: the top layer is all skin, the middle layer is meat with skin, and the bottom layer is all lean meat. The pancakes are thin and placed on a steamer to keep them warm and moist. The name dayali means "golden pear" in Chinese, and you can actually find the eponymous dish on the menu as a tasty snack for the children. The Golden Pear (RMB 8 ) is made of an outer layer of sweet potato stuffed with red bean.
Dayali Roast Duck (Jinsong) 大鸭梨烤鸭(劲松)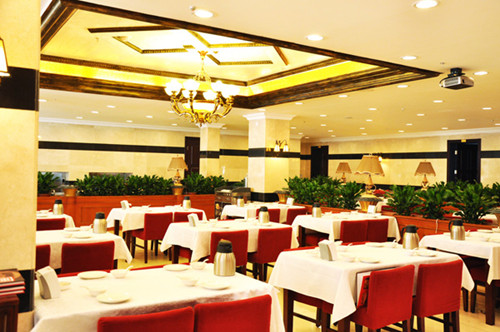 Taishuxi Home Cooking
太熟悉家常菜
Another local big chain, Taishuxi, offers Beijing specialties and a broad range of home-style dishes from other provinces. All the Taishuxi restaurants are big, bright and busy, hosting family diners, business dinners, and banquets on different floors. The roast duck (RMB 98 each, including condiments) comes in a big portion and the restaurant is generous enough to cook up the duck bones for free, either fried with spice or in a soup with cabbage. If you decide to go for the latter, then do not order another soup unless you eat with a big group – it is really big!
Taishuxi Home Cooking(Huixin) 太熟悉家常菜(惠新)
Daily 10am-10pm. 19 Huixin Dongjie (100m south of China Daily), Chaoyang District (6491 0580) 朝阳区惠新东街19号 Find
more locations
on dianping.com (Chinese).
Bianyifang Roast Duck 便宜坊烤鸭
The time-honored brand is said to be the oldest Peking roast duck restaurant in the capital. Unlike Quanjude and most other roast duck restaurants, Bianyifang still uses the traditional close-oven (other than open-oven) roasting style. We not sure of the specifics but the traditional cooking method requires a longer cooking time and the result is mouthwatering duck with crispier and juicier skin. Make sure you are not in a rush; after all it is the one of the more affordable destinations for the city's finest roast duck (RMB 142/one).
Photos by Clemence Jiang and wikicommons.
This article previously appeared on beijingkids.com