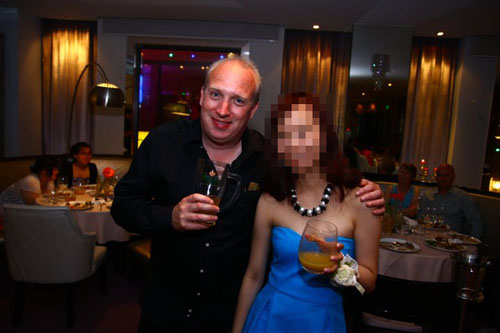 Neil Robinson, a former international schoolteacher in Beijing who turned himself in last spring after a flurry of media attention stemming from his appearance on the BBC's "Crimewatch" television program, was sentenced last week to 12 years in prison in his home country for sexually assaulting a 13-year-old and possessing child pornography.
Robinson was convicted of crimes that occurred in 1999 to 2002 in the UK. Surrey Police say he fled the UK in 2002 and for much of that period he was living in Beijing, as a teacher at several area international schools.
To date there is no evidence that Robinson committed any crimes while in Beijng.
In an announcement on the Surrey (UK) Police website, Detective Inspector Becky Molyneux, from the Staines Public Protection Unit, was quoted as saying: "Robinson is a highly dangerous sexual predator who put his vulnerable young victims through what must have been horrendous ordeals and then spent the next ten years doing everything he could to escape punishment for those horrific crimes."
Robinson turned himself in to UK consular officials in Beijing last April after a series of media events. He was first profiled on the BBC's Crimewatch in the winter of 2012, but it wasn't until the spring that some of his former students discovered he had been profiled and began sharing the story on social media.
Beijingkids picked up the story shortly afterward, discovering that Robinson had abruptly resigned from his position at a Beijing international school and had told his former employer that he was immediately returning to the UK. The story quickly spread to other local English and Chinese media, and within 48 hours Robinson, who had been hiding in Beijing all along, turned himself in.
The story gained widespread media attention in Beijing, resuting in calls for stricter screening of foreign teachers.
Robinson, 47, was convicted after pleading guilty to three counts of unlawful sexual intercourse with a girl under 13, one count of making an indecent video of a child and three counts of indecent assault. He was also charged with multiple counts of posessing indecent images of children.
After his time behind bars, Robinson will remain on the sex offender registry for life.
Images: Surrey Police, Facebook