Ju'er Renjia, located on a bustling side street off Nanluogu Xiang, recently caught our attention because of its notoriety for its limited menu of zhajiangmian (thick noodles smothered with fermented soybean paste), lurou fan (Taiwanese pork rice), and a range of traditional desserts. Its Dianping ratings are highly positive and food critics like Zhao Ziyun have commended the modest restaurant on TV. For a quick meal, anyway, its atmosphere is certainly a pleasant one. Bright, welcoming lighting, clean, white walls, decorative dinnerware, miscellaneous books, and knick-knacks scattered across wooden cabinets give the diner the impression they're eating in the proprietor's own kitchen. And, in fact, they are.
For a family dining space, though, it may seem odd that the host at times prefers to sit outside. When we went, Zhang Peichun sat perched on a rickshaw, anticipating our exit from his restaurant.
"Are you full?" he asked. We had thought he was a nosy onlooker. Turns out, he's more like a caring parent. Surely, given all that media coverage, Zhang would have elaborated, sharing his passion for cooking. He would have a speech prepared about special spices or his family history of chefs. But the rotund man has only one desire: To give people food and make them full.
And so the zhajiangmian's primary purpose at Ju'er Renjia is perhaps one reason why its sauce is too thin and its flavor errs towards bland. The lurou fan is also nothing special. But if we are to learn anything from those favorable Dianping ratings, it's to order the frozen double-layer milk custard (a scoop of vanilla ice cream atop a wobbly serving of the white stuff) or the Guiling jelly with red bean for a vintage cool-down this summer. How many servings you indulge in to satisfy Zhang's wishes is up to you.
Ju'er Renjia 菊儿人家
Daily 11am-9pm. 63 Xiao Ju'er Hutong, Dongcheng District (6400 8117)
菊儿人家:东城区南锣鼓巷小菊儿胡同63号
1km north of Nanluogu Xiang station ( Lines 6 and 8 )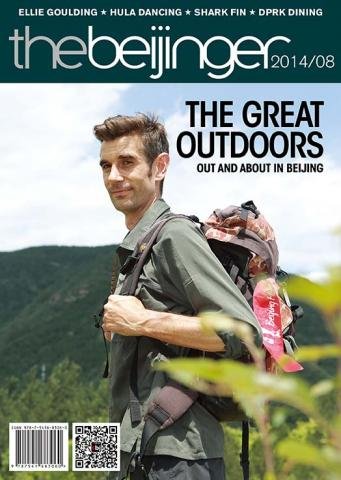 Photo: Mitchell Pe Maislun

Visit the original source and full text: the Beijinger Blog