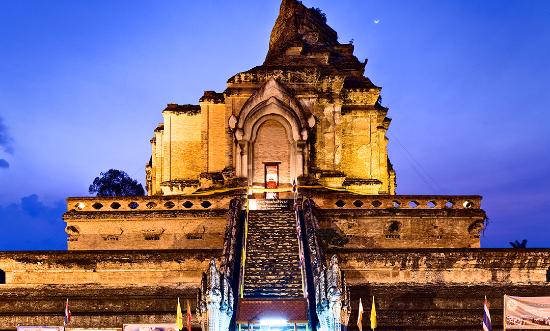 Did I say last week to book your October 1 trip now? Time is running out, airfares are going up, and hotel rooms are selling out. I booked mine and I did not heart the RMB 4,500 red-eye fare from Beijing to Manila, but here we are. Procrastinate at your peril.
Thailand continues to be one of the Beijing-based traveler's favorite destinations, and despite a bit of political turmoil there and a continued state of martial law, the curfew has been lifted, so nightlife has returned as a part of the experience. By October 1, everything should be back to normal.
Red.Travel is offering five days, four nights in Thailand's Chiang Mai including accommodation at five-star Siripanna Villa Resort, roundtrip airfare from Beijing, breakfast for two, and services charges, for RMB 6,300 per person. Not too bad. Dates are limited to August 11-15. Click here for more information.
Air France is offering a promotion from October to March, 2015, special fares to Europe, advance purchase now until August something, etcetera etcetera etcetera. Forgive me if I don't have all the details, I lost interest when I saw the "special fare" to London Heathrow from Beijing was over RMB 8,000. In fairness to them and every other airline, about RMB 5,000 of that is airport taxes. You can regardez their website if you're interested, but the specials aren't special.
Country Holidays is organizing a fairly serious trip to Nepal. Via Kathmandu, it features a choice of two treks to remote areas of the country, with an optional extension to Chitwan National Park. The main trip is eight days and runs RMB 14,730 and up, with roundtrip airfare to Kathmandu via Guangzhou, domestic airfare within Nepal, twin share accommodation, transfers, all tours, and more. Click here for full details.
That's it for now. See you Thursday. One road flat safe.
Photo: TripAdvisor

Visit the original source and full text: the Beijinger Blog