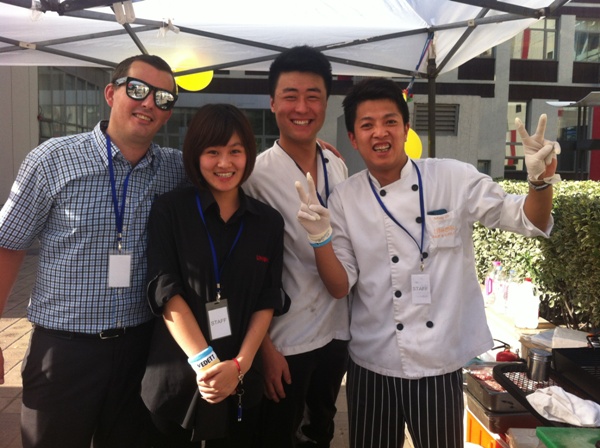 Two-time Burger Cup third-place finisher and TaiKoo Li Sanlitun South stalwart Union Bar & Grille will take a summer break for renovation beginning July 6 and re-open in mid-August, company officials told the Beijinger Friday.
The renovations will expand the space and update the Chicago-style restaurant's look. It's the first full renovation for Union since the place opened in 2008, just ahead of the Beijing Olympics, although it remodeled its kitchen a couple of years ago, with the bar remaining open.
Union placed third in the 2011 and 2012 Burger Cups. The restaurant is part of Windy City International Ltd., which has six different restaurant brands in Hong Kong, Taiwan, Singapore, and China. The Sanlitun outlet is currently the only location of the Union Bar & Grille brand.
Photo: the Beijinger

Visit the original source and full text: the Beijinger Blog