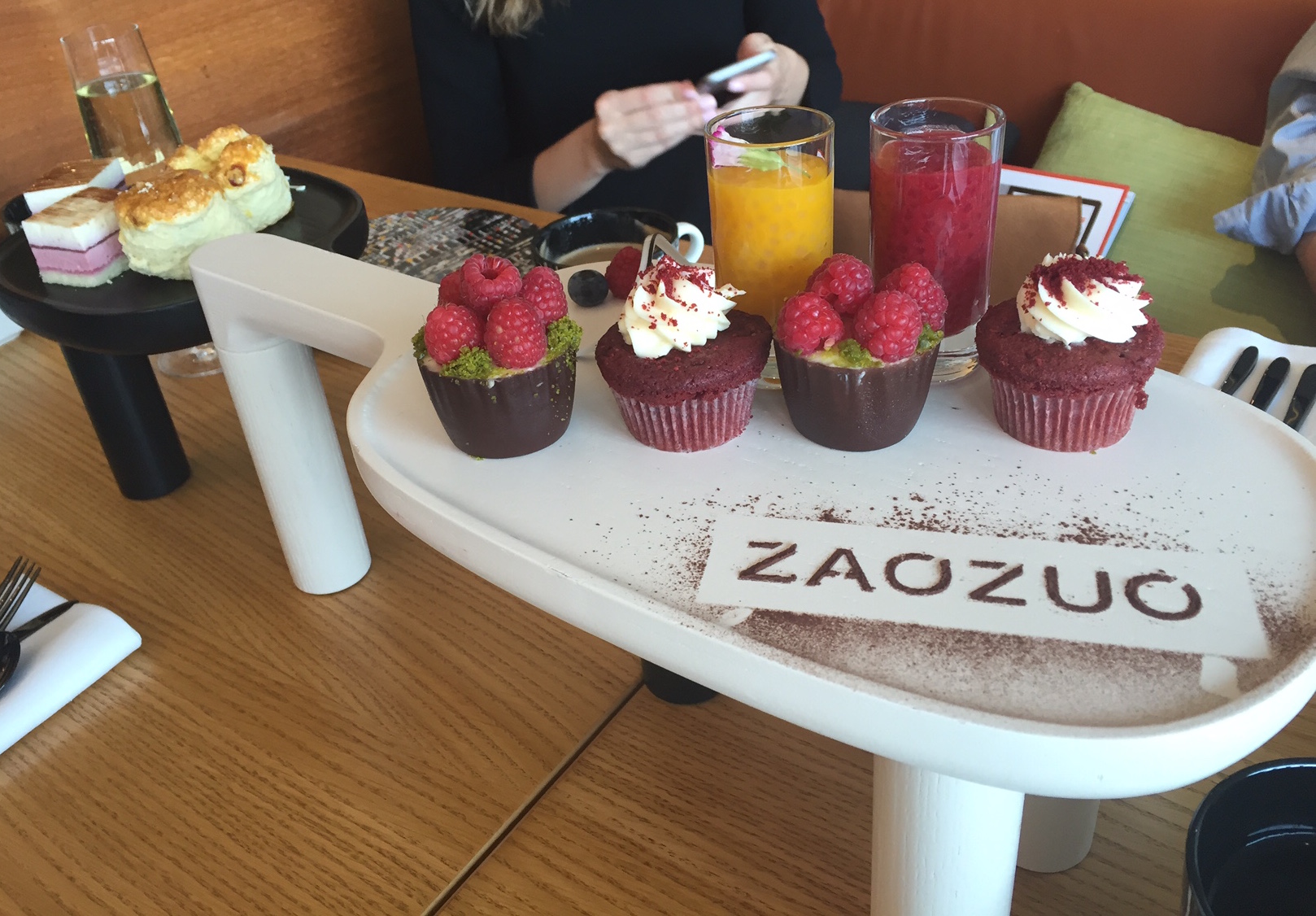 If you are one of those people who can just sit around and have afternoon tea during the week, this is for you. I know I go for afternoon tea a lot, but it is my job. All those other people who I see leisurely sitting around eating tiny sandwiches, dainty cakes, and drinking bubbly in the middle of the day, not an office care in the world – I judge you a little bit. 
Either way, if you are one of those people, and you're looking for another place so as not be in the office in the middle of the day, the Zaozuo afternoon tea at Feast is a good bet. 
We enjoyed all of the savories, but especially loved the chicken walnut salad bruschetta which was a generously topped open sandwich, and the tete de moine beetroot bruschetta, pictured above. The latter, covered in generous shavings of strong cheese, was a great mix between the slightly sweet beetroot and the piquant tete de moine.
On the sweet side, we loved the mango and raspberry sago pudding, both of which were saccharine without tasting artificial. If you're a fan of chocolate, there is also a raspberry chocolate tartlet, a white chocolate and raspberry mousse cake, as well as petite chocolate brownie bites.
The afternoon tea comes in at RMB 188 per person (subject to 10 percent service charge and 6 percent VAT) and runs through September 30. If that's not enough for ya, they'll also throw in Zaozuo mug so you can recreate the experience every day at home, saving you the need to ever go to the office or even outside. Zaozuo know this because they're selling the stands, utensils, and  plates, at their store in the basement of Indigo Mall.
More stories by this author here.
Email: [email protected]
Instagram: s.xuagram
Photos: Margaux Schreurs

Visit the original source and full text: the Beijinger Blog