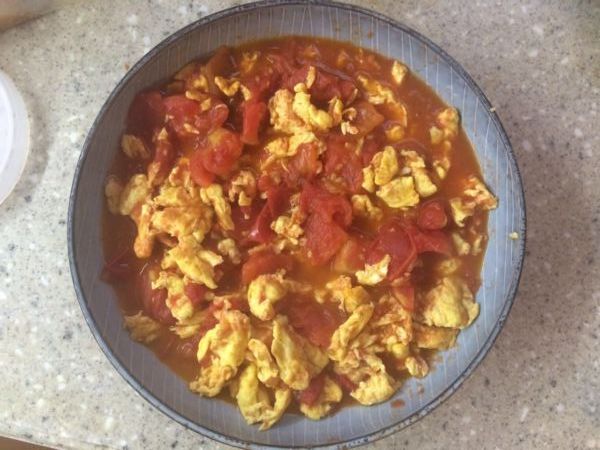 If you've been living in China for a while, you've probably realized that tomatoes fried with eggs (西红柿炒鸡蛋, xihongshi chao jidan) is an extremely common household dish that appears often throughout restaurants and on the dinner table of the average Beijing family, including my own for as long as I can remember. Below, is a very simple recipe for how to make this dish, and perhaps through experimentation, you can create your own version of it specific to your tastes (for example, in some parts of China, it is common for this to be cooked to have a slightly sweet taste, but the version provided below will be savory).
Ingredients (serves 2-4 people)
4 eggs
2 tomatoes
salt
cooking oil
1 spring onion
1 cup of water
Instructions
1. Cut the tomatoes into small cubes.
2. Crack the four eggs into a bowl and add 1/4 teaspoon of salt. Stir the eggs thoroughly.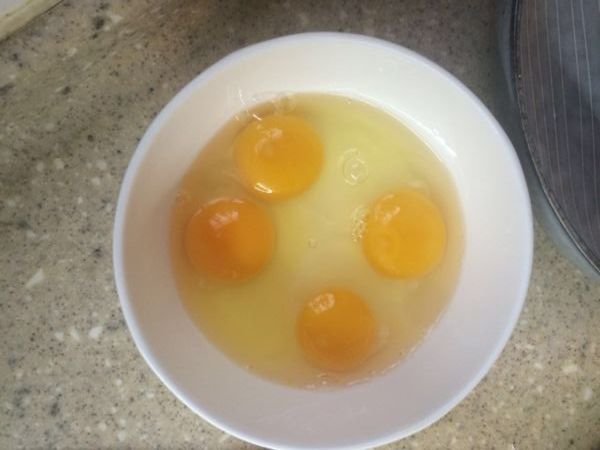 3. Put a wok on the stove and turn it onto a medium fire. Wait for a few minutes for the wok to heat up.
4. Pour cooking oil into the wok until it forms a puddle in the center about the size of a small saucer.
5. Pour the stirred eggs into the wok and scramble them until they're deemed sufficiently cooked.
6. Take the scrambled eggs out and put them in a separate bowl or plate.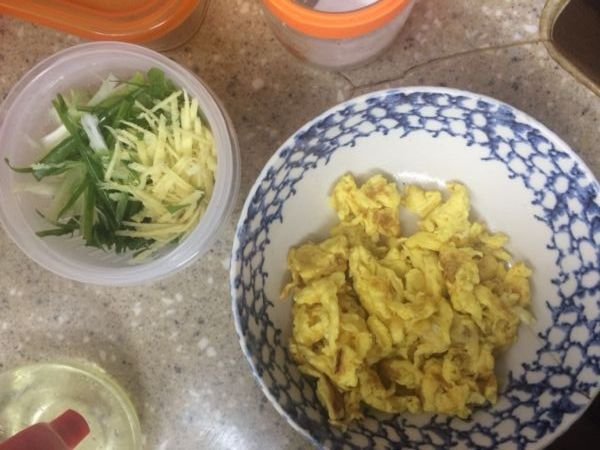 7. Clean the wok with a piece of kitchen paper towel and then place back on the stove. Wait for it to be heated and then add the same amount of oil as before for the eggs.
8. Put the tomatoes into the wok and add the spring onions and about 3/4 teaspoon of salt.
9. Stir the tomatoes and then close the lid on the wok for 2 minutes.
10. Open the lid and stir the tomatoes again before closing the lid for another 3 minutes.
11. Open the lid and add the scrambled eggs, continue to stir until the eggs and tomatoes are sufficiently mixed together.
12. Pour the contents of the wok onto a plate or into a bowl and serve. Et voila!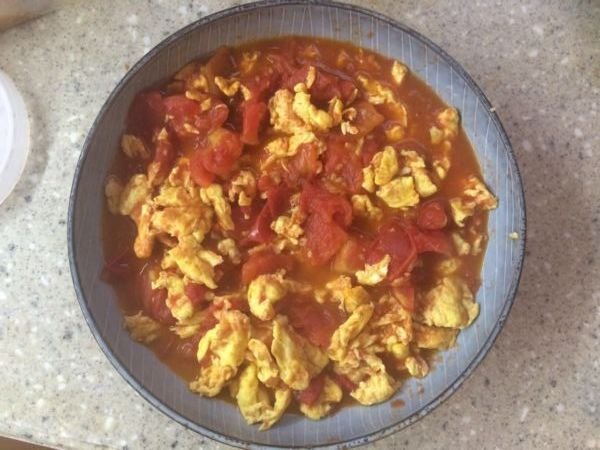 This post originally appeared on our sister site beijingkids.
Photos: Lily Zhao

Visit the original source and full text: the Beijinger Blog