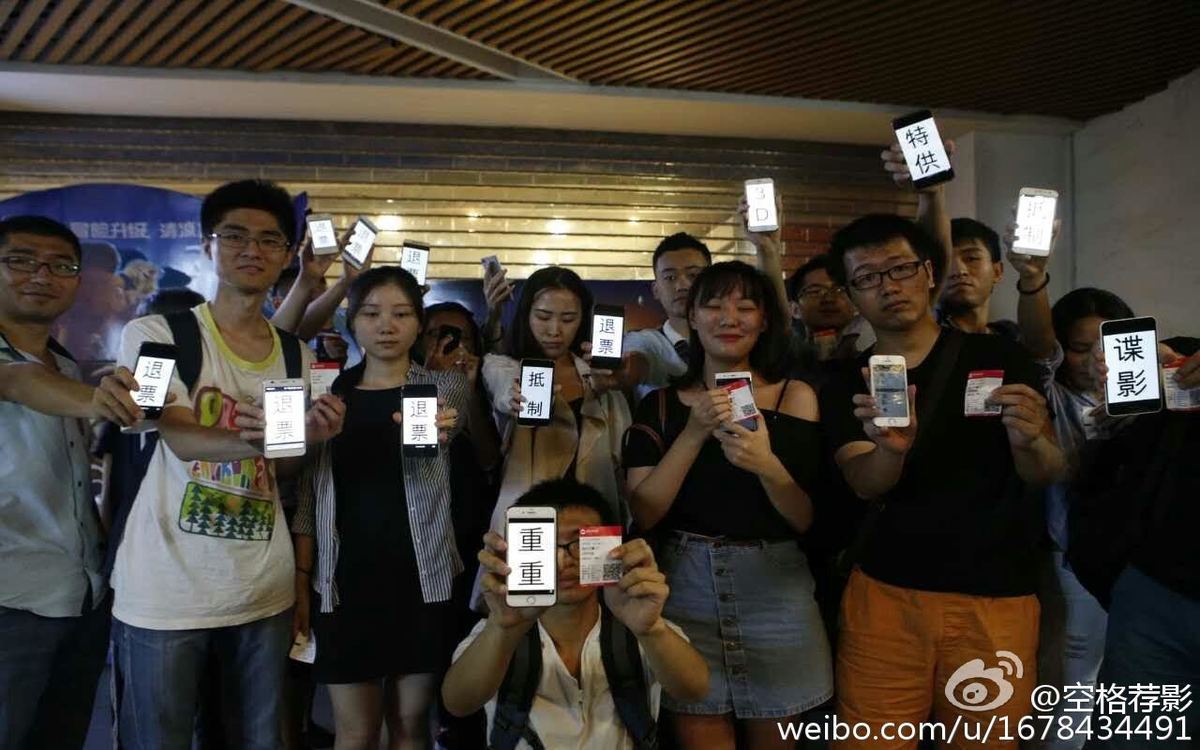 This post comes courtesy of our content partners at China Film Insider.

Chinese moviegoers were in an uproar this week after an "exclusive" 3D-only version of Jason Bourne hit their theaters with many netizens flooding social media websites up in arms about the poor quality 3D conversion and a dearth of 2D screenings.
Ticket buyers in the world's second-largest filmgoing nation were more than a bit peeved they had to cough up extra loot for premium-priced tickets, especially when it seems some were coughing up their lunches as well.
"I left the theater after just 40 minutes. Every single minute I was dizzy and wanted to throw up." wrote one user on ratings site Douban, where the film still has a respectable rating of 7.5/10.
Fans and critics alike criticized Universal's decision to release Jason Bourne in China in 3D, considering director Paul Greengrass' signature handheld camera style and fast-paced editing don't lend well to the format.
Jason Bourne, the fifth installment in the 14-year-old spy franchise and a return to the eponymous anti-hero for star Matt Damon, was shot by Greengrass in 2D and released worldwide in its original format.
But in China, where newly constructed cinemas mean 80 percent of the country's 32,000-plus screens are equipped with 3D projection technology, and where the moviegoing public shows an overwhelming preference for state-of-the-art 3D films such as Avatar, Universal may have thought it could easily pull the wool over the eyes of Chinese moviegoers by charging 30 percent more for premium-priced tickets.
The plan backfired, and despite debuting with RMB 78.4 million (USD 11.8 million) on Tuesday — more than four times as much as The Bourne Legacy's opening day total in 2014 — Jason Bourne's daily box office total slipped 37 percent on Wednesday as complaints about the 3D conversion spread throughout social networks.
State-run English-language newspaper Global Times even reported that Bourne fans in Beijing were demanding refunds at some theaters and pushing for a boycott of the 3D version online.
For its part, Universal Pictures International was quick to address the controversy and issued a statement on its official Weibo account late Wednesday, telling followers it was working with Chinese distribution companies China Film Group and Huaxia Film Distribution to arrange more 2D screenings. Entertainment consulting firm EntGroup also published a comprehensive list of 8,000 2D screenings scheduled for Friday, four times more than Thursday's total.
Whether Universal's initial gaffe was nothing more than an oversight or something more nefarious is hard to say, given that the studio has had an awful year at China's box office compared to last year. But the entire Bourne-gate should be taken as another sign to Hollywood that China's moviegoing tastes are quickly maturing and its consumers savvier than once thought.
Photo: Weibo

Visit the original source and full text: the Beijinger Blog