Beijingers need not take a long flight or flee to the suburbs to escape the sweltering concrete jungle this summer. There are endless adventures to be had in the narrow nooks and crannies at the heart of the capital. We're referring of course to hutong odysseys: Those meandering, winding strolls that feel worlds apart from the rest of Beijing's freeway frenzy. Below, three of Beijing's most adept alleyway explorers tell us about their favorite hutong haunts.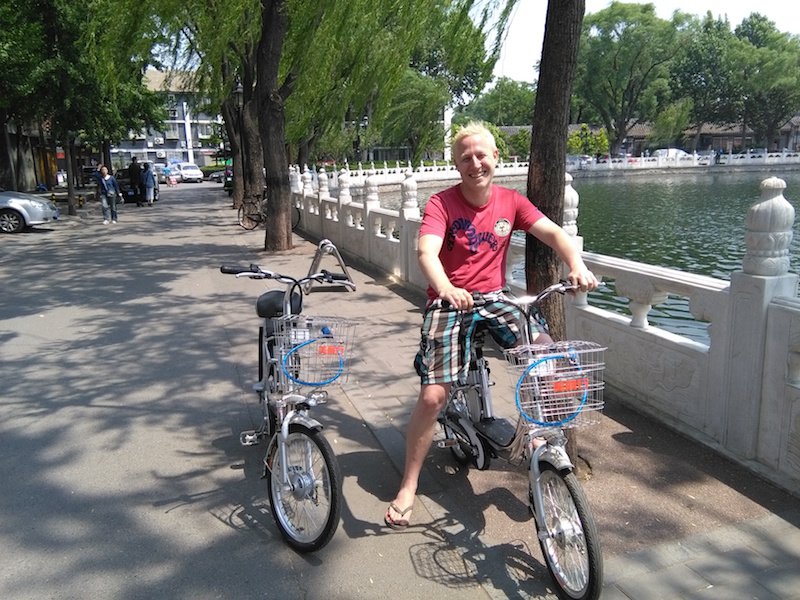 Ilya Cheremnikh
Co-founder of Hutong E-Bikes, and founder and director of Culture Yard
Summer is the time when the hutongs really come to life! Hutong dwellers love sitting outside, chatting with their neighbors, playing cards and eating barbecue at night. There are also many cool terraces where you can sit and sip a coffee or a beer.
E-bikes are one of the best ways to travel the hutongs because Beijing is a very spread-out city. So you can explore much more on an electric bicycle. Besides, it is super fun to feel a nice breeze in the crazy Beijing summer on an e-bike, while everyone else is sweating!
Fuxue Hutong has a few cool old imperial buildings. One is now a museum and another is a famous primary school. Be sure not to miss the old Beijinger tending to his birds and selling art at the corner of Fuxue Hutong and Jiaodaokou Nandajie.
Penghao Theater is a great place to stop on the way to Nanluogu Xiang. They have an amazingly huge terrace that is usually empty during weekdays, and they serve good coffee and some food. 

There are a lot of cool places to eat and drink around Beixinqiao and Andingmen. Moximoxi, the Israeli falafel joint, has recently been my local favorite.
Liang Ying
Head of branding at the Beijing Dashilar-Liulichang Culture Development Co., Ltd.
My favorite way to get around the hutongs is by walking or on a small kick scooter, which can easily be bought on Taobao if you just type in "huabanche." These scooters are meant for small-scale urban environments that are difficult to navigate. I prefer them to bicycles, which are often too big to take through the hutongs' small courtyard gates.
Around Dashilar old businesses such as mahjong parlors, Northeastern restaurants, antique stores, and local convenience stores stand alongside relative new comers. Some of my favorite relative newbies include the Dutch Ubi Gallery, an industrial style cafe called Soloist Coffee, the LI+U leather goods shop, and the Suzuki Kitchen, which specializes in Japanese cuisine.

As a foodie, I also like to explore the Dashilar gourmet map. The area has some excellent hutong-style snacks, like steamed jujube bread sold on Yanshou Jie and hawthorn snacks sold in Meishi Jie.
Ines Brunn
Founder and owner of Natooke Bicycle Shop (pictured at top) 
My favorite way to explore the hutongs is by bike. It's the traditional Beijing way to get around. And it gives you the right speed to discover little things, without interfering too much.
I love cycling and taking visitors around Lama Temple, especially the hutongs in the square surrounded by north second ring road. Another great non-touristy area is around the Baitasi, or White Cloud Pagoda, which has many original hutongs. I love it because that area is much more laid back. It's not touristy, and there are some nice galleries and project spaces that popped up there last year.
I love cycling in the hutongs as it gives me the cozy feeling of real Beijing. Tucked away from the hustle and bustle of the noisy main streets, time seems to pass slower in the hutongs. I love just cycling in these old alleys and randomly turning left or right.
This article first appeared in our magazine. Read the rest of the Beijinger July/August issue here.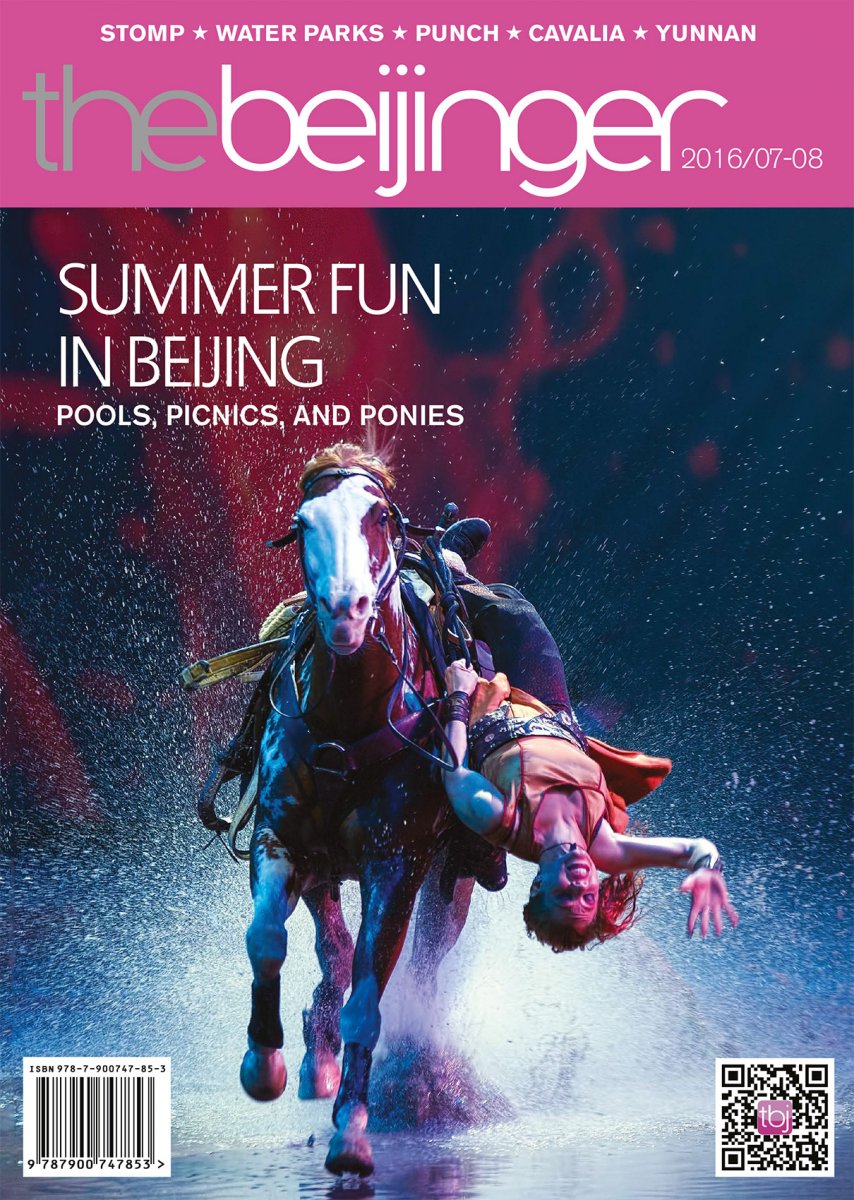 More stories by this author here.
Email: [email protected]
Twitter: @MulKyle
WeChat: 13263495040
Photos courtesy of the interviewees, Ken

Visit the original source and full text: the Beijinger Blog