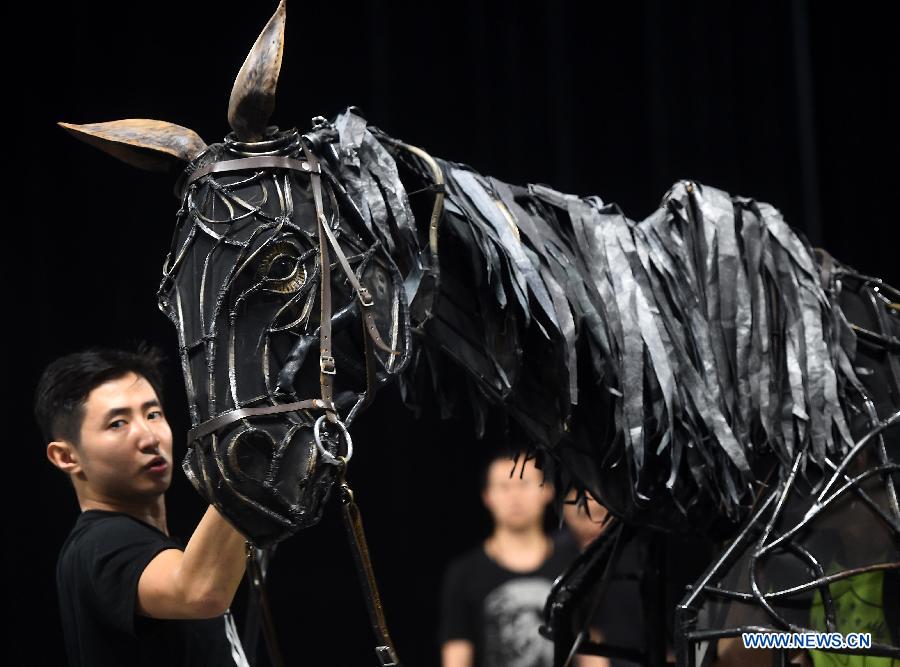 The Chinese production of Michael Morpurgo's award-winning War Horse is on its way back to Beijing.
The production, which first opened at Beijing's National Theatre in September last year, will return to Beijing from August 6 to August 14.
A collaboration between UK's National Theatre and the National Theater of China, the hit stage production has been touring the country since last fall and will stage its 200th show in Beijing this summer.
The stage play is based on the children's novel by Michael Morpurgo. It tells the story of a horse, Joey, purchased by the army for service in World War One.
Joey is brought to life on the stage through the use of life-sized, man-powered horse puppets. Apparently it takes three actors to manipulate the 2.4-meter-tall horse, weighing 54 kilograms.
The play was also adapted into a 2011 Academy Award nominated film by Stephen Spielberg.
War Horse will be shown at the National Theater of China at 2pm and 7.30pm, Friday, August 6, Saturday, August 13. It will also be shown at 7.30pm on Sundays, August 5, 7, 12, and 14.
Photo: xinhua.net

Visit the original source and full text: the Beijinger Blog