Every month our editors pick the best events going on the capital so you don't have to waste your time figuring out what's hot this summer.
CSS (Cansei de Ser Sexy)
JUN 28 – The folks at FakeMusicMedia are pleased to bring you the new rave stylings of CSS. Their unaffectedly fun performances never fail to turn even the most static onlookers into fearless movers and shakers. Be prepared for some seriously steamy grooves that will rip up the Tango 3F and make you shake your tush. RMB 280, RMB 230 (advance). 9pm. Tango 3F (1125 7960)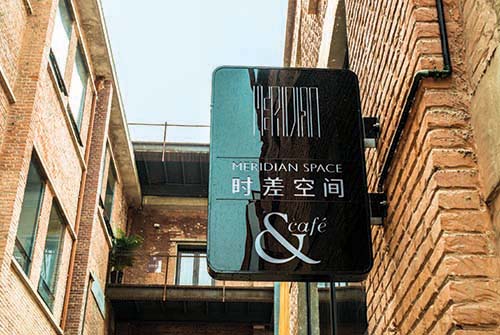 THE 48 HOUR FILM PROJECT
JUN 6 – This worldwide project starts off with a wild and sleep-deprived weekend, where teams of filmmakers rush against the clock to complete a movie. The works are then shown on the big screen, and winning films have the chance to compete globally and be screened at the 2014 Cannes Film Festival. Free. 6pm. Meridian Space. (5160 0496)
NOISE ARCADE, GUIGUISUISUI, CHARM, THIN GAZE, PARALLEL 
JUN 15 – A great lineup of Beijing's supreme experimentalists. Expect lots of harsh tones and speakers being pushed to their limits. Not for those who believe music is dependent on a three chord progression or a rigid time signature. RMB 40. 9pm. School Bar (6402-8881)
JEWELRY TRUNK SHOW
JUN 1 – Handmade, gemstone, jewelry brand, Amulet by D, features one-of-a-kind pieces from the latest collection. Necklaces, bracelets and earrings are constructed using raw materials personally collected by the designer on travels throughout Asia. Free. 1-4pm. Amulet by D. (No number) .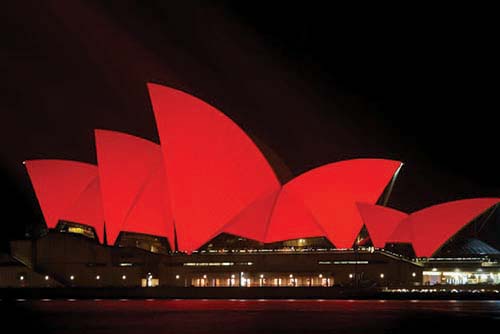 OPERA HOUSE
JUN 14 – Aussie DJs Tigersnake and Ransom are back, and with them is some of the freshest house that has partygoers grooving all over the globe – with a spritz of seasoning from Down Under, of course. Two-for-one mixed drinks until midnight. Free. 10pm. Ink (157 0122 3422) 
RANDY BARRACUDA 
JUN 28 – As one of the originals of the skwee genre, this innovative artist will funk up the dance floor with his sweaty jams. His very left field sound is a little bit soul with a dash of psych, but ultimately very funky and electronic. Expect some support from China's native skweeheads. RMB 50. 10pm. Dada. (1108 0818)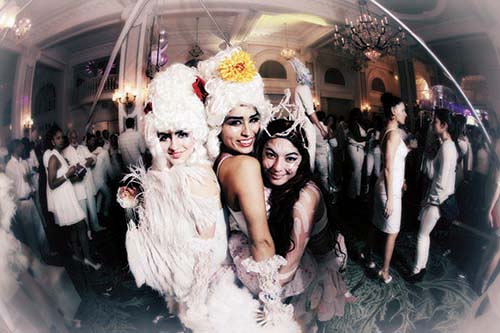 BLACK + WHITE MIDSUMMER NIGHT'S PARTY
JUN 7 – From the people who brought you The Bunker party comes China's first party-in-the-dark concept – an all-black room of hard techno and drum & bass. Next door, house and trance will be pumping in an all-white studio, where acrobats twirl and hang from an eight-meter ceiling. Contact for more information. RMB 200, RMB 100 (advance). 10pm. Studio below Hujialou Subway Station (186 1196 0890)   
ABSOLUTELY REFINED
JUN 18-22 – French-Chinese director Sifan Shao presents an adaptation of Moliere's famous Les Precieuses 
Ridicules with the support of the French Embassy. The play is performed in Chinese, but you don't have to speak the language to appreciate the art in this artistic comedy. RMB 100-180, RMB 50 (students). Beijing Pioneer Theatre of NTC (6559 7364)
TOM CRUISE & KATIE HOLMES 
JUN 7 – Yes they are named after the prototypical celebrity couple, marred by gossip and weird religion. Maybe this defines their sound, if you add some guitars and a vocalist described as Enya's evil Chinese twin. They will be supported by Streets Kill Strange Animals and MeToo. RMB 60 (Entrance plus new 7" record). 9pm. XP (6404 9947)
HOT CHIP (DJ SET)
JUN 14 – This UK electronic band needs little introduction. With five hit studio albums and numerous awards, they've become one of the most influential bands of the last decade. They recently released a cover of famed Nigerian synth king William Onyeabor, so you may find a dollop of this groovy charm when Hot Chip members Felix Martin and Al Doyle grace the decks on the Migas terrace. RMB 120 (includes one Heineken beer), RMB 80 (advance). 10pm. The Bar at Migas (5208 6061)
STARFISH PROJECT POP UP SHOP
JUN 6 – Fair-trade social enterprise jewelry company, Starfish Project, will host a pop-up shop for one night only to give Beijing residents a chance to purchase its fall collection before it officially launches. Starfish Project supports exploited women through the sale of mid-range fashion accessories. Free. 4-10pm. The Bookworm (6586 9507)
BAL MASQUE, BEATS AND MASQUERADE
JUN 28 – DJ Adrian Hernandez and DJ Seli'm are blanketing Courtyard 4's prized dance club with funky house music in this burlesque masquerade party. No need to bring your own mask – those will be provided by a team of French promoters ready to revive the roaring '20s of Paris. Two-for-one mixed drinks until midnight. Free. 10pm. Ink (157 0122 3422) 
RELEASE PART II
JUN 13 – Release returns with some of the top names in electronic music, including headliner DJ Vato Gonzales, MC Tjen, and Outsiders (you'll remember them from the Strawberry Music Festival). Talented local support by BB Deng, Bite-Size Buddha, Oshi, WengWeng, and more. With stunning video shows, live entertainment, and state-of-the-art lasers, this party promises to be the whole package. RMB 100 (early bird), RMB 150 (advance). 9pm. Tango (138 1097 4270)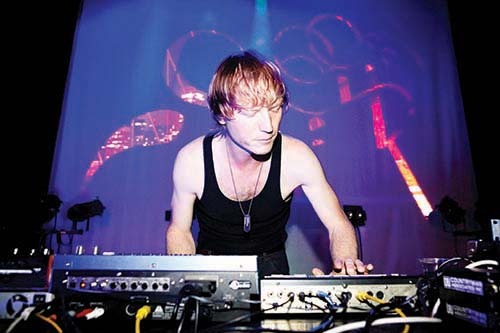 MAGIC TOUCH
JUN 13 – It's been a year since Magic Touch last came to the capital, but we are more than ready for a return visit from this amazing house music producer. He's playing a live set with drum machines and synthesizers, followed by a DJ set so that we can get our rocks off to a full evening of smooth electronic jams. 50 RMB. 10pm. Dada (1108 0818)
SHADOWPLAY X WAVEFORM
JUN 6 – This Beijing based party/art collective will be combining a great mix of local DJs, including Dim Sum Disco and Ralph Zuckermann, with some of Beijing's most innovative visual artists, to create a truly engaging spectacle till the early morning. Free. 9pm. Post Mountain MOMA (186 1195 0979)
CRACKER
JUN 28 – This one should resonate well with the generation X American expat crowd as this classic American alt rock was the sound of the '90s. This show is brought to you by the good folks at Split Works and the US Embassy. RMB 80, RMB 60 (advance). 9pm. MAO Livehouse. (5717 1399) 
HOUSING LEGENDS: DERRICK CARTER
JUN 20 – You might remember him from Chicago's house music wave in the '90s, but DJ and producer Derrick Carter has been spinning at family parties since he was nine years old. He brings his technical skills and Chicago's old scene to Beijing for a jumpin' night of 4/4 beats. RMB 100 (includes one Heineken beer). 10pm. The Bar at Migas (5208 6061)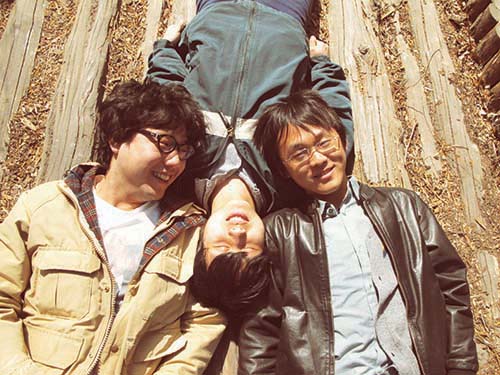 MUSHROOM FESTIVAL
JUN 14 – Rockland brings you this two-day extravaganza of independent music. Some of the most original bands in Beijing will play for two nights, bringing you a true taste of the local scene, featuring Subs, Mr. Graceless, Chui Wan, and many more. 2pm. 2 Kolegas (6436 8998)
SINOTRONICS LABEL NIGHT 
JUN 4 – Local experimental record label Sinotronics curates its first event at Dada. Exploring the depth of the Asian electronic music scene, this event will feature international experimentalist Hashback Hashish from New Delhi, and Beijing based producers FAR/∞, and iimmune. Free. 9pm. Dada (1108 0818)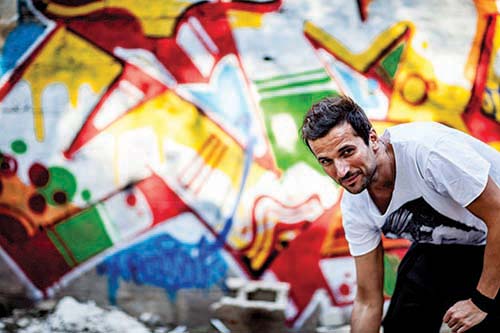 VALENTINO KANZYANI 
JUN 13 – Dubbed the founding father of the Slovenian techno scene, Valentino Kanzyani is known from Ibiza to Moscow for busting out house all night on a whopping three decks. Catch him tasking the turntable on the terrace. RMB 70. 10pm. The Bar at Migas (5208 6061)
Don't Miss: PUB AND GRUB
THE EXPERIMENT #3
JUN 3 – Jing A taps into the chef-pertise of Gordon Kutil at The Big Smoke Bistro to present a special menu paired with a selection of brews and the tapping of their third, secret experiment keg. RSVP required. RMB 300. 7.30pm. The Big Smoke Bistro. (6416 2683)
PADDY'S QUIZ: WORLD CUP SPECIAL
JUN 11 – Paddy's quiz night will be remixed to commemorate the World Cup. Six rounds of World Cup-related trivia for the football historians, trivia nerds, and the casual fan. Winners get a minute behind the bar pouring their own drinks. Free. 8pm. Paddy O'Shea's (6415 6389)
THE BREWER'S TABLE
JUN 25 – Join Alex and Kris for a monthly tour of the brewery and guided tasting of all six offerings on tap at Big Smoke, plus a bonus sample of whatever's fresh in the tanks, all paired with delicious snacks from the restaurant. Space for this event will be limited to 10 first-come-first-served seats, so email to book your space. RMB 120. 6-8pm. The Big Smoke Bistro (6416 2683)
LA FERIA
JUN 22 – Agua, Fez and Beijing's first official qualified Flamenco school from Spain Portacones are recreating southern Spain's famous fiesta. You won't find bullfighting on Nali Patio roof just yet, but you can expect Spanish drinks, food, music, and, of course, flamenco dancing. RMB 150 (to purchase tickets, call the Protacones school at 136 4128 1842). 6pm. Fez 
POOLSIDE BRUNCH PARTY
JUN 1 – Migas teams up with Dienastie sunglasses in a collaboration that celebrates pool season and Dragon Boat Festival in style. Chow down on all-you-can-eat buffet with heaps of paella, fresh salads, and homemade sausages, and wash it down with sumptuous drink specials. Surprise guest DJs will keep the beat. RMB 180. 12pm-Late. The Bar at Migas (5208 6061)
COCKTAIL CLASS
JUN 14 – Learn the tricks of the bartending trade with one of Beijing's most skilled. Stephanie Rocard of Mao Mao Chong and BBC teaches students how to make four cocktails, and trainees leave class with their own cocktail-making kit. Maximum six people for each class, so RSVP required. RMB 350. 3-5pm. Mao Mao Chong (138 1035 1522)
THE SANCTUARY SUMMER COURTYARD PARTY & BBQ
JUN 7 – The Other Place hosts a couple house/disco DJs for some open air afternoon tunes and barbecue. Featuring DJs Boflex, Juhstynn, Kaize, and MRG. Free. 3pm. The Other Place (10 6401 3269)
WORLD CUP WEEKEND
JUN 27 – Join the folks over at over at the famous Wudaoying mainstay for a whole day of football and rock 'n' roll. There's nothing better to promote hooliganism than raucous music from the wildest bands in Beijing. Free. TBD. School Bar (6402-8881)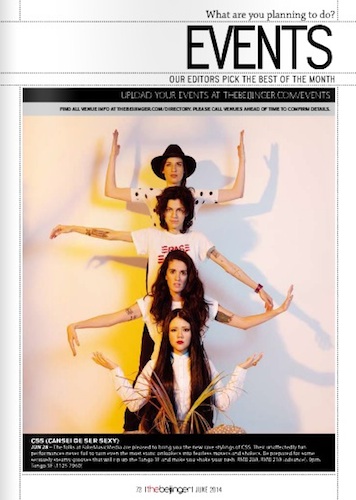 Visit the original source and full text: the Beijinger Blog