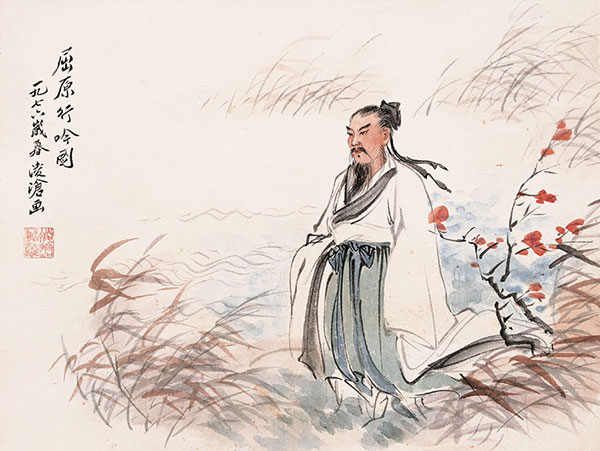 This year, Dragon Boat Festival falls between June 9 and June 11. If you're not leaving the country for this break, fret not, there is plenty to do in town for these three days: it really isn't all about eating zongzi. 
Learn the Story Behind Dragon Boat Festival
Dragon Boat Festival (龙船节), also known as Duanwu Jie (端午节) falls on the fifth day on fifth lunar month of every year and since 2008, has been considered a public holiday. Main activities during this time include eating the aforementioned zongzi (粽子 or steamed glutinous rice with various fillings wrapped in reed or bamboo leaves), drinking xionghuang jiu (雄黄酒, a kind of alcohol made from realgar), watching dragon boat races (see below), and commemorating the life of Qu Yuan (that guy above).
Watch the Dragon Boat Races in Shunyi
Get to Shunyi to watch the Dragon Boat Races at the Eighth Beijing Culture Festival to experience the holiday the way it was meant. There are also a number of Dragon Boat Festival-related events on the day.
Watch the Euro Cup 2016
The Euro Cup is a pretty great time to be in Beijing, with people waking up at all times of the day, running around to catch the match before work. Here's where to catch the tournament in our glorious city, which runs June 10 to July 11.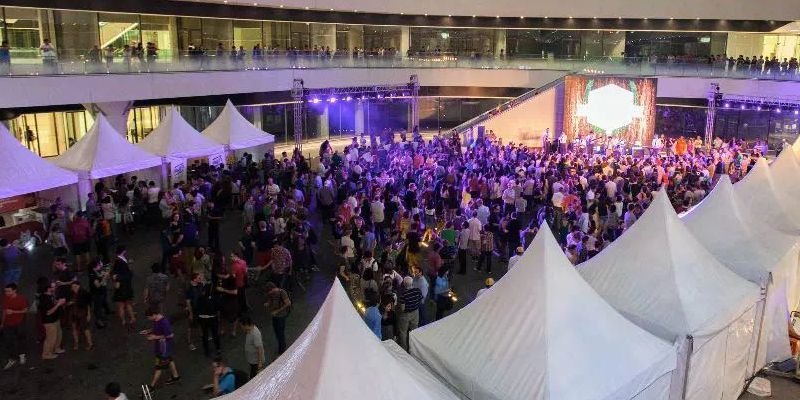 Head to the Great Leap Fourth Craft Beer Festival
The first is Great Leap Brewing's Fourth Beijing Craft Beer Festival, which makes its triumphant return on June 10 (1pm-11pm) and June 11 (midday-10pm) at Galaxy Soho. Fifteen China-based breweries as well as the Beijing Homebrewing Society will be in attendance to help you gulp down the sunshine and put a nice hazy glow on the weekend.
Enjoy the Hutong Summer Fayre
On June 11, the Hutong will once again host their much-awaited annual Summer Fayre, the best way to meet old friends, make new friends, and munch and sip in The Hutong's cozy courtyard.
Head Out to Try a New Restaurant in Beijing
With Beijing's food and beverage scene ever-evolving, a three-day break might be just what you need to try something new and get up to date with the latest happenings in our foodie world.
Dine or Drink Al Fresco
Before it becomes too hot to hang out outside and really enjoy our fair city, we took a look at Beijing's best rooftops, terraces, and even hutong stools. While this is not an exclusive list of what is out there, these are some places we believe everyone should have been to, at least once.
Go For Afternoon Tea
This is your chance to be sipping tea and nibbling on scones at a time you'd usually be in the office. Thankfully we've done the fieldwork, and found the best places in town to enjoy this indulgence. Do ring up first to check if the place you want to head to is open, as you can never be sure.
If you're looking for more events, check out our bustling Events section.
More stories by this author here.
Email: [email protected]
Instagram: s.xuagram
Photos: chinesethought.cn, courtesy of Great Leap, Euro Cup 2016, courtesy of the Hutong, Margaux Schreurs, courtesy of Yin on 12, Joey Guo

Visit the original source and full text: the Beijinger Blog