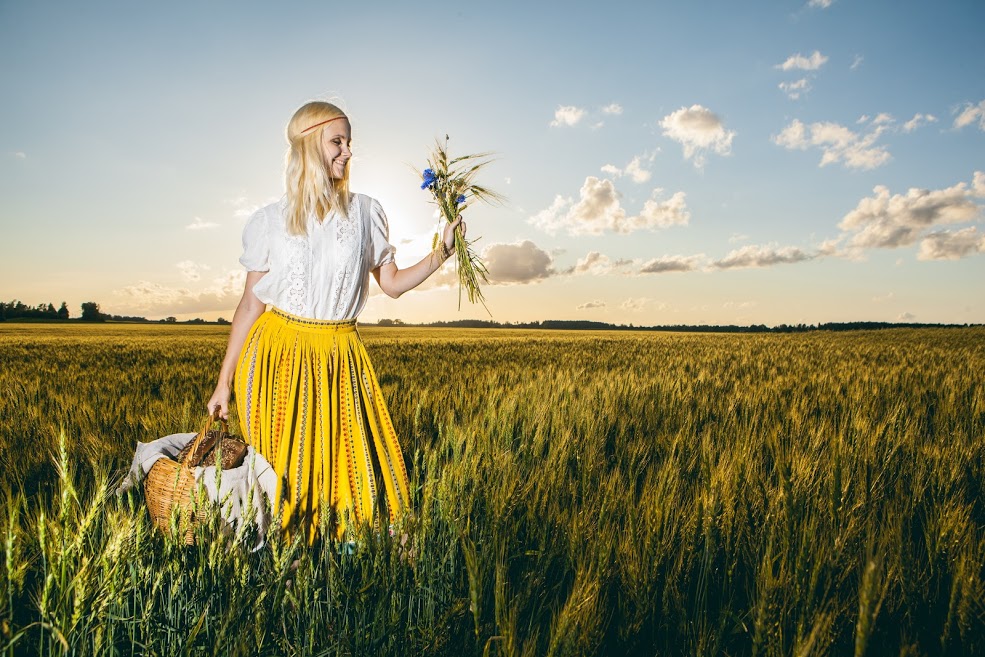 Beijing's dessert diehards need not despair. Sure, beloved bakery and cafe Sweet Tooth will be shuttered by month's end, but there's no shortage of fresh-out-of-the-oven alternatives in the capital. In fact, a handful of new recipe prodigies have recently been rising like fresh dough. Below, we have detailed Beijing's best up-and-coming bakers: from an artist that seamlessly teams desserts with design, to an alumn of France's esteemed Le Cordon Bleu and more. 
RELATED: A Closer Look at the Restaurant Awards: The Best Bakeries in Beijing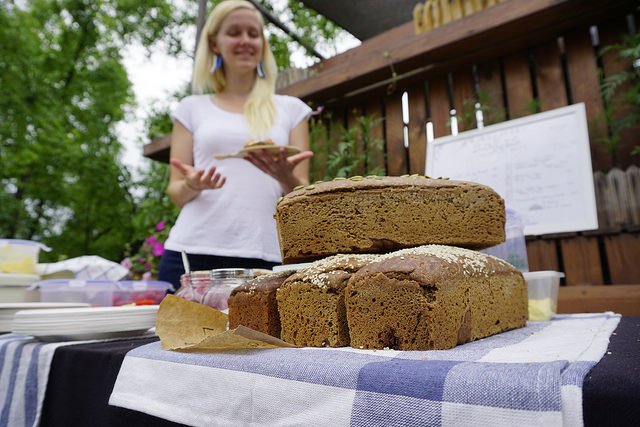 Anete Elken, RuKis Estonian Rye Bread
Here's an unexpected twist: one of Beijing's best new bakers isn't known for serving up sweets. However, Anete Elken's golden brown loaves are as much (if not more) of a treat as any sugary snack. That's because she forgoes yeast and instead uses a fermented starter ingredient to make her bread rise, in a tradition passed down for generations in her native Estonia. The result: a far more fluffy and moist texture than standard store-bought bread. An added bonus comes courtesy of the starter's natural bacteria, which keeps the loaves fresher longer than a yeast-baked bun. She regularly sells those loaves (RMB 35 for wheat and RMB 40 for rye, both 800g) at Beijing's Farm 2 Neighbors markets, where they've been a hit with both expats craving a taste of home and Chinese patrons who say they are reminiscent of the homemade steamed mantou buns of their childhood.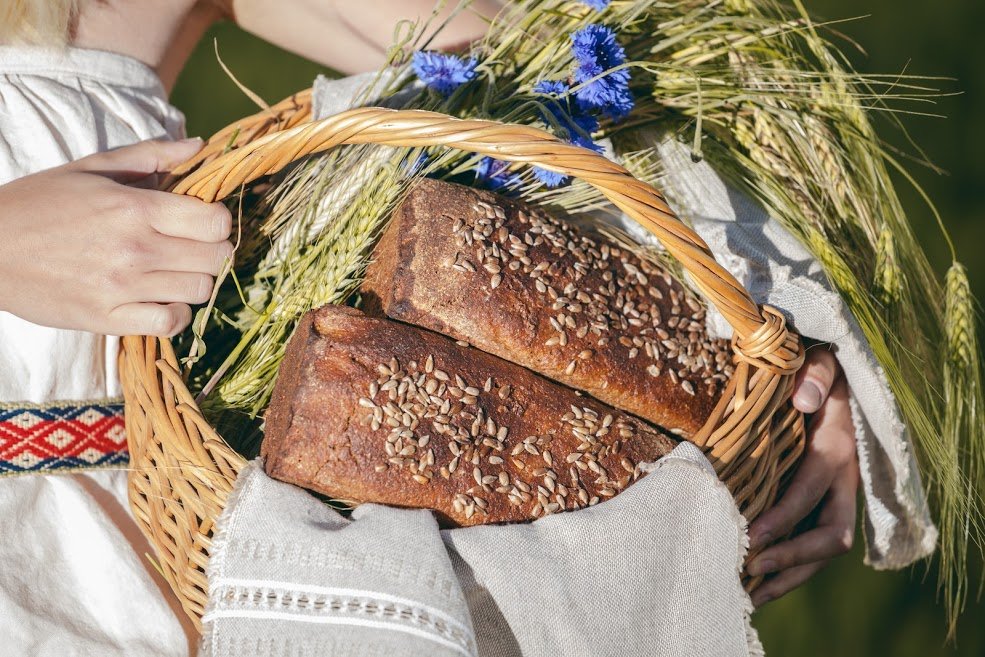 More interesting still: Elken pours considerable resources and prep into her RuKis brand, venturing back to her hometown of Tallinn to research how her fellow Estonians bake in both modern factories and traditional grain mills. However, the bulk of her operation is done in her current Andingmen apartment where she has an oven and maintains her RuKis Wechat account (rukis_beijing). She hopes to soon find a bigger venue where she can open a brick-and-mortar bakery. Until then, hungry netizens can make orders via WeChat and meet up with Elken in the Gulou and Sanlitun areas.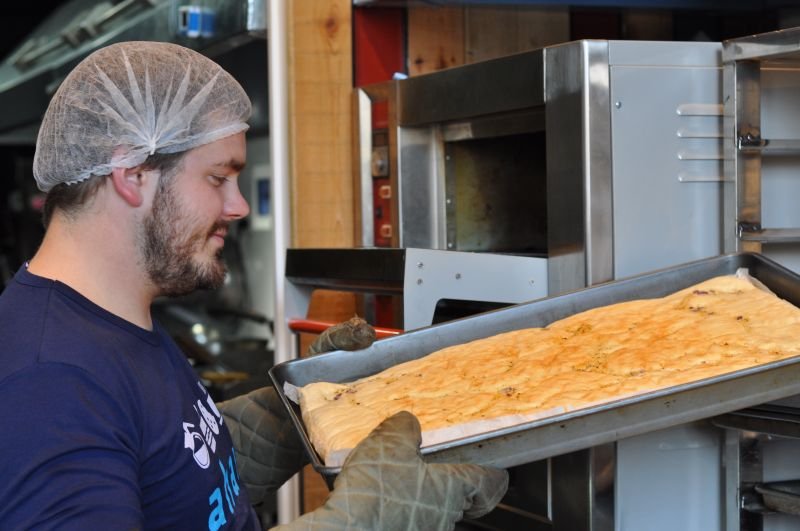 Peter VanderMeulen, Ahava Bistro and Cafe
This Canadian baker readies an assortment of sweets at Ahava Bistro and Cafe, where he works as both pastry chef and kitchen manager. Highlights include RMB 15 cinnamon buns (boasting a creative twist: lemon zest); RMB 15 chocolate cake pops (consisting of chocolate cake crumbs mixed with whipped chocolate icing, then coated with dipping chocolate); and RMB 25 slices of butter cream pie (entire pies go for RMB 280), and are made with peanut butter, cream cheese, whipped cream filling, and a chocolate chunk cookie dough crust. VanderMeulen is especially proud of that latter item, saying: "Many foreigners love peanut butter, but it's also right for the Chinese palate becuase it's flavorful without being too sweet."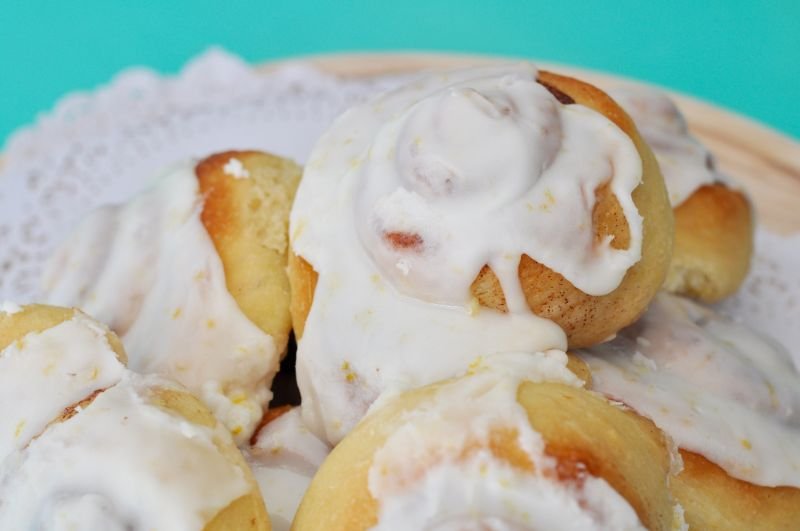 For VanderMeulen, baking is a highly nostalgic act. As a boy, he'd spend hours readying ingredients with his mother. "Having five kids meant that she stayed at home to raise us. I don't know how she found all that time to do it, but we always had some baked goods in our house." After he grew up and moved out, enrolling in a bachelor of science program at the University of Calgary, VanderMeulen's mother made him a recipe book that he still considers his favorite kitchen resource. Before long, he decided to forgo laboratories entirely in favor of kitchens. "After doing a bachelor of science, I got curious about what was going on in my oven. If you approach the kitchen from a scientific perspective, you can get a bit crazy with your creativity. I've still got lots to learn -- about the available ingredients here, and different processes -- so that's what keeps me going."
Shuqiang "Mike" Lu, Cookie Mama
Lu is the second baker on this list with strong ties to the Great White North. Unlike VanderMeulen, Lu doesn't hail from Canada, but instead studied culinary art at a liasion college in Toronto, after earning a hotel management degree in Cyprus. Throughout his studies on that Mediterranean island, Lu lived in an apartment next to a bakery, and dozed off most nights just as the aroma of fresh bread wafting through his window. In Canada, he'd start most mornings at coffee chain Tim Horton's, where's he'd buy a coffee and a muffin or a hunk of banana bread, which inspires him to this day at Cookie Mama. "Chinese people, especially women, consider red dates and brown sugar to be really good for women's health, blood, and stomach," he says of the ingredients in his RMB 16 red date brown sugar bread. He adds that Chinese patrons also love how "this bread is not too sweat, but you can still taste its rich flavor."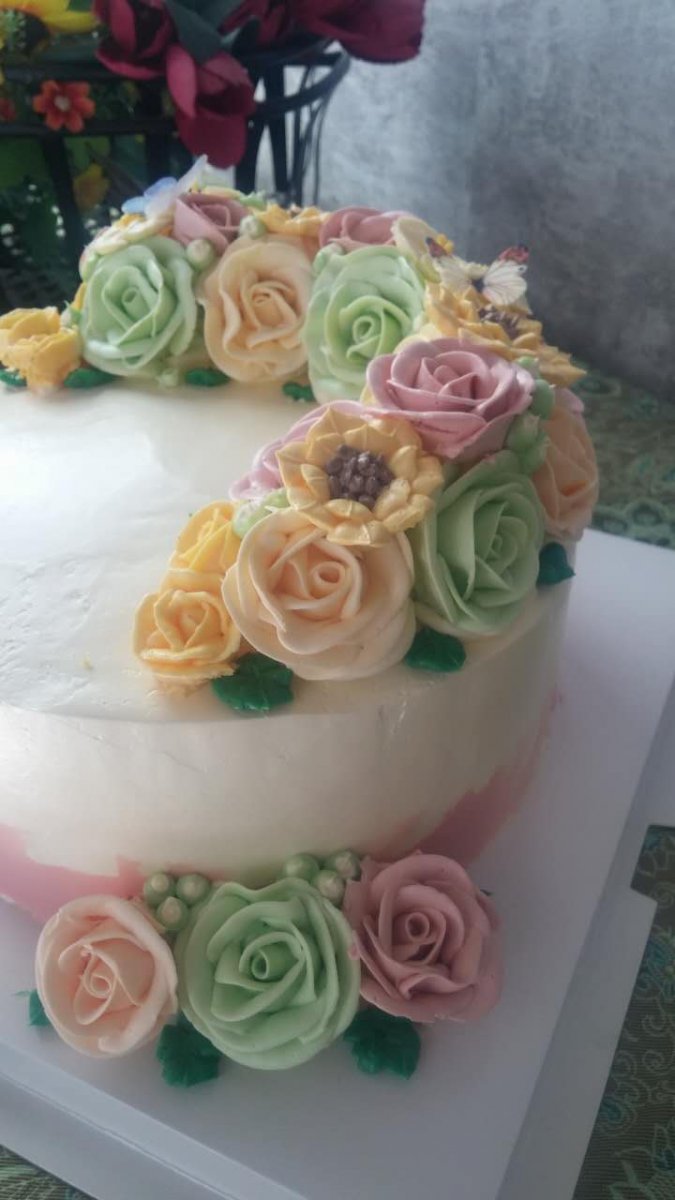 He also bakes cheese cornmeal flour muffins (RMB 24 for a pair), customized birthday cakes with elaborate flour icing designs (ranging between RMB 300-400, depending on the ingredients) and much more. For now Cookie Mama does not serve on site customers, but (impressively) it does do delivery anywhere in Beijing, and those deliveries are free for any order over RMB 88. For more, click here (Chinese only), add him on WeChat (Cake2016) or call 18301255167.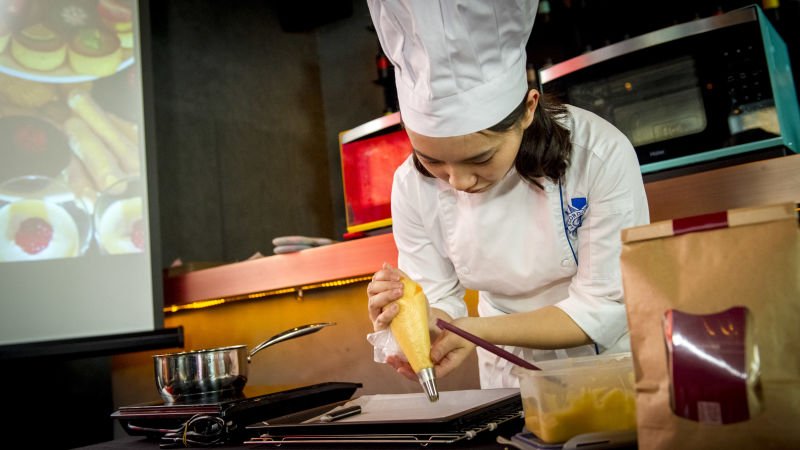 Jia Bei, La Vie Simple
While studying at France's esteemed Le Cordon Bleu, this talented Chinese baker says she learned that "a pastry chef who creates happiness with tastes is an artist in life." Now she wants to pass that delicious joy on by not only baking and selling Parisian pastries, but also teaching others how to do the same. 
Jia sells all-in-one packs comprised of imported ingredients like flour, sugar, chocolate and whipping cream that are carefully allotted to "save the trouble of purchasing and weighing, while also leaving no waste." A video and printed instructions come with those ingredients, to make every step of the process easy for aspiring bakers.
Patrons who prefer to gobble up goodies without bothering with such prep can opt to buy Jia's assortment of finished French pastries like Financier (a popular traditional French dessert with a crisply tender texture and an almond flavor, costing RMB 48); Madeleine (another French dessert made with flour, butter, honey and vanilla extract that has minimal sugar and fat, while still boasting a rich flavor); and Mogador (a chocolate mousse cake that Jia makes with a tart raspberry flavor and 70 percent dark choclate, priced at RMB 155). Find her on WeChat at 半生活.
Hwa Wu, Hwa's Sweet Creations
This hotly buzzed baker isn't content to satisfy customers' tastebuds — she also wants to serve up a feast for the eyes.
That urge has helped her become well known for her vibrantly designed desserts. "I used to work in fashion, so I have a good eye for what looks good, what's elegant, and funky and cute," she says, adding that the the time she has spent raising her three children also helped her make sugary designs of Minions, Queen Elsa from Frozen and other popular children's characters.
Those skills have made her RMB 25 cupcakes (topped with elegantly decorated flowers), birthday cakes (priced between RMB 800-1,000 depending on the ingredients, and big enough to feed 15 people) and other sweets hot commodities. For now Wu is not interested in running a bakery, instead focusing on speciality orders via her WeChat store (click here for more information on that) where she has more than 1,000 followers. "I don't want to make a bunch of cupcakes and wait for people to come by," she says, adding: "I want to make it as personalized as possible."
The popularity of Wu's desserts are rivaled by that of her baking classes. Participants (usually parents and kids) can pay RMB 250 to attend one of these weekend kitchen sessions, learn the steps of a creative recipe, and take the final products home. "I'll usually have 10 kids come over almost every weekend, and together we'll make mini apple pies, cookie flour baskets, or cookies in the shape of bees, bird houses, butterflies, and more. I love working with kids, and I love how baking grew from my favorite hobby into something as big and exciting as this."
And there you have it! If you know other talented up-and-coming bakers that are not featured on this list, be sure to tell us all about them in the Comments section below.

Visit the original source and full text: the Beijinger Blog