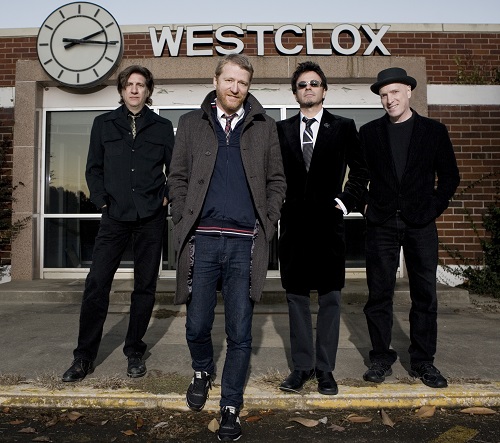 Though they're no longer topping the alternative music charts as they did in the early 90s, its still nice to learn that American alternative rock flag bearers Cracker are touring China with gigs in Beijing June 28 and Shanghai the evening before, in shows sponsored by the US Embassy and arranged by local promoters Split Works.
The band, which traces its origins to their groundbreaking indie rock precursors Camper Van Beethoven (and with which they share some members), are best known for their self-titled debut album and its followup Kerosene Hat and their singles Teen Angst and Low.
Tickets to the gig are a modest RMB 60 advance and RMB 80 at the door and can be purchased on Yoopay with foreign or domestic credit cards or PayPal here.
Cracker (and Camper Van Beethoven) founder David Lowery is perhaps better known recently for his active pursuit of musicians' intellectual property rights, opposing both the illegal downloading of music as well as the unauthorized use of lyrics on sites like Rap Genius. One can only suspect that the embassy's role in this has something to do with that.
Anyhow, we're happy to hear of embassy involvement in such a gig. Bringing a band who last charted in the early 90s is not exactly cutting-edge (and frankly we'd rather see the still-touring Camper Van), but it sure beats bringing Kenny G over as a cultural ambassador, that's for sure.
More on the show here at Split Works or on our events page and even more on Cracker at their official site here.
Image: Cracker

Visit the original source and full text: the Beijinger Blog