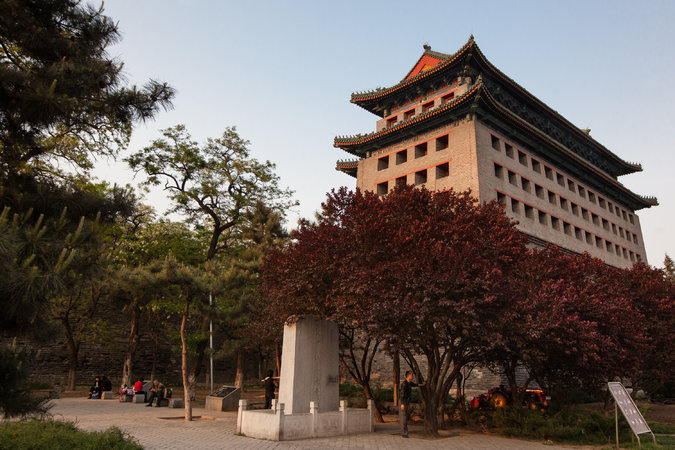 As we know, Beijing is a huge mish-mash of old and new, with the significance of the former often obscured by speed of development or easy to miss to the untrained eye. But one audio walking guide attempts to provide insight into a mystery that occurred back in 1937: the brutal killing of a 19-year-old British woman.
The guide (downloadable here) is narrated by the prominent Chinese historian Paul French and is based around his book Midnight in Peking, published in 2012, which researches and re-produces a semi-factual account of the circumstances surrounding Pamela Werner's death, adopted daughter of a retired British diplomat. Werner was found lying with cuts to her face and without her heart at the base of the Fox Tower, just east of where the Beijing Railway Station now stands.
The unsolved murder, as The New York Times reports, was purportedly carried out by a prominent American ex-patriot mixed up in the wrong crowd and is framed by a volatile period in pre-communist China, whereby Chiang Kai-shek held power but was under constant threat from both the Communists, who were gaining a following under Mao, and the Japanese who continued to eye up Manchuria and Peking. All-in-all it was only the upper class ex-pat contingent who kicked back and prospered during this period, enjoying lavish parties all in the name of unwieldy decadence.
In its 90 minutes, the tour takes listeners through Pamela's stomping grounds, the old Legation Quarter (east of Tiananmen) and what were then known as the Badlands – her final resting place. What better way to interact with Beijing's past than seeing it through the eyes of one of the 700 ex-pat's who lived during the time, even if it was a life cut short.
Photos: The New York Times, midnightinpeking

Visit the original source and full text: the Beijinger Blog