As popular as it is in China for its health benefits, a drink of hot water has come to a calamitous end for a Beijing woman who claims her IKEA-bought glass cup exploded in her face.
A woman named Miss Wang is suing the Xihongmen Beijing branch of IKEA for 1 million yuan (USD 158,000), accusing the store of selling substandard products.
As part of her case, Wang alleges that the force was so great from the explosion that it rendered her unconscious and chipped her tooth. Since May 20 incident last year, Wang said she required 12 hospital visits for medical treatment that include four stitches to repair her injured bottom lip, dental work to repair her front incisor, facial reconstructive work, and counseling for insomnia and anxiety.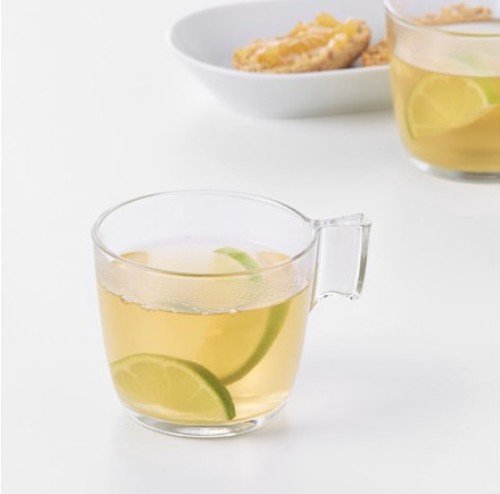 According to Wang, the exploding glass will filled with "cooled boiled water," signifying water that had reached the boiling point but has since cooled off to a drinkable temperature.
READ: Ikea Set to Offer Online Shopping in China,
But Initially Snubs Beijing
Wang said she bought the IKEA glass, called "STELNA", from the Xihongmen IKEA back in 2016. The product is advertised as being made out of 8 oz. tempered glass and is microwave and dishwasher-safe.
According to the Evening Law Report, the Stelna glass is still available for sale at Beijing IKEA where it retails for RMB 3.9 (USD 0.69).
In 2013, IKEA made an international recall of its LYDA cups after multiple reports said the ceramic cups shattered when receiving hot liquids. Two years before that, IKEA recalled 128,000 RUND glass mugs for similar reasons.
The case against the foreign retail furniture giant was first heard on Thursday, thereby coinciding with National Day for Protecting Consumer's Rights, an occasion to help the country's consumers fight back against unscrupulous companies and sellers.
READ: Broken Dreams: Ikea Bans Customers from In-Store Sleeping
While it has become so successful that it has become a local phenomenon for seniors and casual nappers, IKEA remains an embattled entity when it comes to Chinese consumers.
IKEA faced a heavy backlash from Chinese news when it initially refused to include China when it made an international recall of its MALM dressers. And, just last year, IKEA apologized and removed a satirical commercial involving "leftover women" after it became the source of online outrage.
Wang's case has been temporarily suspended as lawyers for IKEA did not appear Thursday after they rejected a court-issued subpoena.
More stories from this author here.
E-Mail: charlesliu1 (at) qq (dot) com
Twitter: @Sinopath
Images: IKEA, BJ News, njuskalo, dessert kart

Visit the original source and full text: the Beijinger Blog