As anyone who has perused the Beijinger Personal Ads will attest to, looking for love in the squared-capital is not easy. Single men are only interested in that one thing single women articulately state they are not interested in. Does true love really exist, or are women perpetually wringing their hands in frustration, and men forced to look elsewhere for their happy endings?
In addition to our personal ads, there is another way. Happening right now in our fair city are two literary festivals; while the academic pursuits are many to be gleaned from, the Bookworm and Capital M Literary Festivals only spell out one thing: L-O-V-E. That's right, no matter how you spell out this four-letter word, this is your key time to find the perfect date.
Pining for Pinter? Devoted to Dahl? Palpitating for Palahniuk? There's a fellow book-lover who is waiting for you to turn the page. Here are our suggestions for some cheesy pick-up lines to use at a literary festival:
1. "I can see there's no need to read between the lines with you. You like to highlight important passages in green."
2. "Oh, don't be fooled – this tweed jacket with elbow patches doesn't stay on all night."
3. "I wouldn't describe myself as 'book smart' – I'd rather say that I'm 'book sexy'"
4. "Is that a tattoo? Because you're one book I haven't read yet."
5. "I'm authoring a book, too. It's my scheduler, and I want to pen you in for for the rest of my life."
6. "Hey, are you free tonight? I don't have a thesaurus at home."
7. "Now that I've noticed you, you've just  put a bookmark in my heart. Please don't go and leave a crease on the page."
8. "How about you, and me, and a little iambic pentameter?"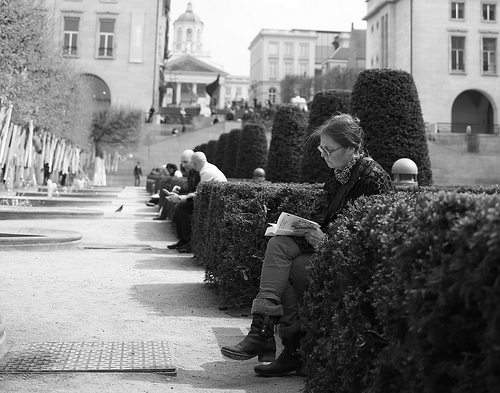 9. "Are you one of the editors from the Merriam-Webster website? You look famous."
10. "I never judge a book by its cover. I read hardcovers, so jackets and covers are something that I like to slip out of right away, don't you think?"
11. "Why settle for metaphors? How about I turn that simile into a smile?"

Visit the original source and full text: the Beijinger Blog