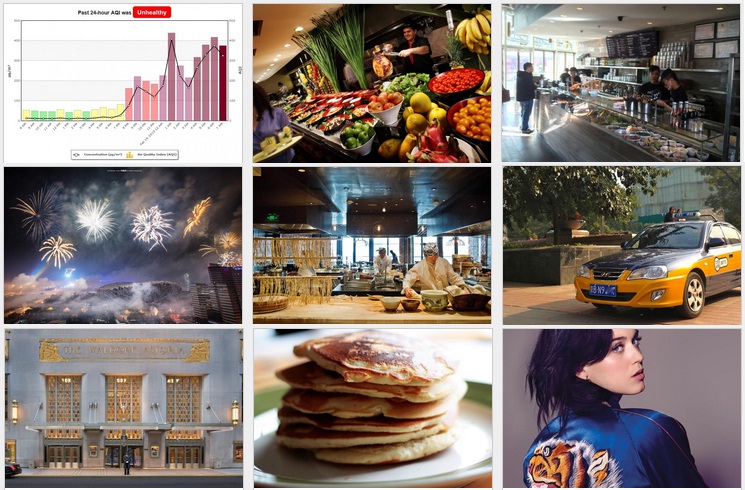 Every month we tally the hits from thebeijinger.com, and we bring you the top viewed blogs from our website. Here are February's most popular blogs.
 
1. Malaysia Airlines MH370 Father Calls Accident Declaration 'An Insult'
The husband and father of missing Malaysia Airlines MH370 passengers called Malaysia Airlines' declaration that the incident was "an accident" and that all on board are dead "an insult." Malaysian and Australian officials are still searching for wreckage in the sea off the coast of Perth.
 
2. China Ministry Says Foreign VPN Operators Must Register
China has reiterated the illegality of Virtual Private Networks (VPNs) after a few popular VPNs appeared to have been blocked, especially those on Apple's iOS devices. China has now demanded that foreign VPN operators must register, leaving their future viability undetermined.
 
3. Beijing Subway to Clamp Down on 'Illegal Activities' in May
Watch out potential subway freeloaders, starting in May, the Beijing Subway will increase its vigilance with regards to beggars, buskers, and people cheating the ticketing system. The price increase has allegedly lead to an increase in the amount of people jumping the barriers and finding other ways to avoid buying the correct ticket.
 
4. Plane with 58 Onboard Crashes in Taipei
TransAsia Airways flight GE235 from Taipei to Kinmen crashed into the Keelung River following take off on the morning of February 4. Current reports indicate that 10 people survived, with 48 are confirmed dead. Pilots believe engine failure caused the plane to go down, but further investigations are still underway.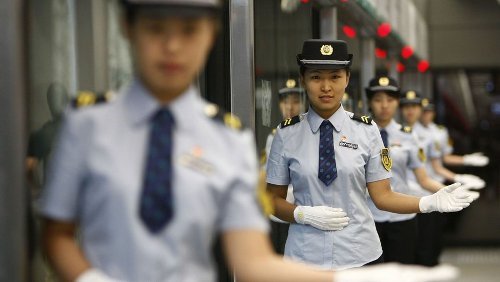 5. Could Beijing Introduce Women-Only Subway Cars?
Two members of the Chinese People's Political Consultative Conference, an assembly of legislative advisers, proposed introducing women-only subway cars. This step has already been taken in Japan and Malaysia, but the real question in Beijing's case is whether or not the Beijing Subway can spare the cars during rush hour, the time when this legislation would arguably be the most beneficial to women.
 
6. There Goes Da Shan Da Jie: Beijing Bans Naming Streets after Leaders, Foreigners and Dung Beetles
In the spirit of banning random things, Beijing has banned naming streets after leaders, foreigners, and dung beetles. Street names named after anything to do with excrement will be replaced by homophones. "Dung Beetle Hutong," for example, has been renamed as "Always Shining Hutong."
 
7. Beijing to Create 400 Free Wi-Fi Areas
Beijing has claimed it will establish 400 free Wi-Fi areas using 13,000 access points to create greater connectivity. We are skeptical though, as previous Wi-Fi promises have not been fulfilled. For example, the Olympics' alleged free Wi-Fi never worked, Beijing airport's Wi-Fi is spotty at best, and there is barely any mobile reception on the subway, so don't give up your 3G just yet!
 
8. Outbreak in Chaoyangmen Brings Back Measles Memories
At least 23 Beijingers were infected with the measles after an outbreak at the Kaiheng Centre in Chaoyangmen. Workers in the building were all vaccinated following the outbreak, and medical personnel quarantined patients and disinfected the site. The situation is now under control.
 
9. Argentinian President in Hot Water Over China Tweets
Argentinian President Cristina Kirchner caused a stir following her racist tweets during her visit to China. After her tweet: "Did they only come for lice and petloleum?" in Spanish, people were left wondering whether that was the cleverest move for the leader of a nation that is desperately banking on Chinese investment.
Read thebeijinger.com/blog for daily updates more on life, work, and happiness in Beijing.
Photos: Wikipedia, Dealbreaker, China Daily, Kickstarter, 3lian.com, Quartz, Wikimedia, Tour Beijing

Visit the original source and full text: the Beijinger Blog