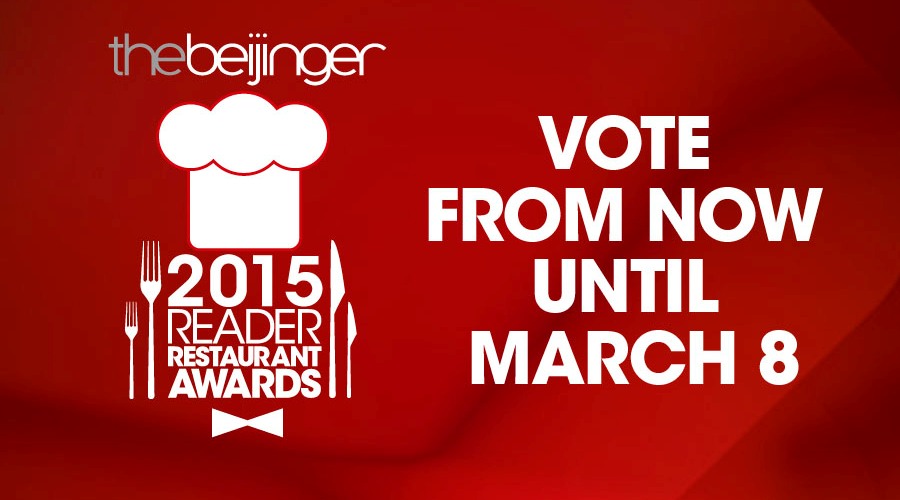 Voting closes Sunday in the Beijinger's 2015 Reader Restaurant Awards, so get in there and cast a ballot!
Despite a record 7,667 votes received so far, most of the 50 categories remain intensely competitive. Your vote could be the difference between winning and losing for your favorite venue.
If you have somehow missed the onslaught of exhortations we've posted here or just want some ideas for places to try, check out our full restaurant awards coverage here. There's enough dining ideas in there to bust the belly of even the most gluttonous expat. Here's a quick sample of some of the posts (click on 'em to read more):
So dig in and give a helping hand to all your favorite venues. And pig out while you're at it.
Image: the Beijinger

Visit the original source and full text: the Beijinger Blog