The lamb kebabs are savory. The sushi is fresh. The braised pork is succulent.
But take another bite: that's not braised pork, it's Taiwanese braised mushrooms. Those aren't lamb kebabs, they are mushroom and tofu kebabs. And that sushi roll is not topped with pink slices of tuna, but rather purplish slivers of dragonfruit, resting on rolls of rice containing chunks of apple rather than fish.
An omnivore could happily down all three of these dishes and fail to recognize that they are feasting on strictly vegetarian fare. That's what makes King's Joy a delight: it's a carnivore's vegetarian restaurant, compromising nothing in terms of taste or diversity despite being entirely meat-free.

The menu at this fancy upscale eatery is filled with dishes rich in sauces and seasoning and creative in their meat substitutions. Special attention is paid to the presentation of each dish, making them all but identical to their meaty originals.
King's Joy is nominated for Best Vegetarian and Best for Impressing Visitors in the Beijinger's 2015 Reader Restaurant Awards – you can vote here through next Sunday.
The trio of dishes I ordered are some of the restaurant's most popular from its extensive menu. Others include the Chilled Japanese Okra (RMB 108), Sweet and Sour Lotus (RMB 88), and the Caramelized Mushroom (RMB 99).
One of the true challenges of visiting King's Joy is determining what to order from its exotic menu: as unless you are a regular, you may have never sampled most of the dishes on there. You can hedge your bets and order one of a few dozen five-course set meals, ranging from RMB 399 to RMB 1,299.
As its prices indicate, King's Joy is not for the budget conscious. It's one of Beijing's most upscale restaurants, vegetarian or not, and popular Chinese review site Dianping.com lists the average per-person bill at RMB 462. You can get away with less by carefully ordering and not over-indulging, but don't expect a bargain.
The refined atmosphere makes it suitable for impressing.  The lighting is soft. The feel is contemporary. Vintage bicycles leaning along shelves filled with hutong shingles that evoke the Beijing of yesteryear. A harpist plucks her giant instrument in the main dining area as you dine.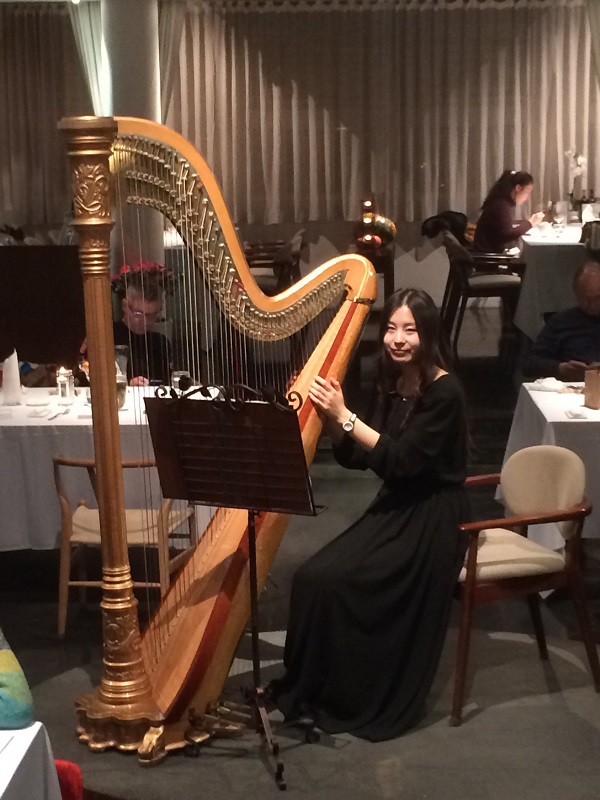 All of these elements add up to a wholly unique dining experience that is bound satisfy the refined tastes of vegetarians and meat-eaters alike.
Images: Kyle Mullin

Visit the original source and full text: the Beijinger Blog