This weekly sponsored blog post is brought to you by Waldorf Astoria Beijing.
The Waldorf Astoria Beijing: Now Open.
For reservations please contact: [email protected]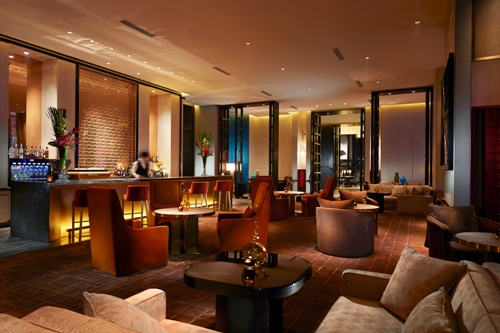 Waldorf Astoria Beijing's bartenders specialize in the great classic cocktails, including a range of legendary drinks such as martinis, cosmopolitans, manhattans and all variations that were created in the vibrant bar scene of New York in the early 20th century. The Peacock Alley, as one of the primary bars for high society in 20th century New York, certainly set the stage for legendary drinks, which we can savor right here at Waldorf Astoria Beijing's Peacock Alley.
Many have sampled the regular martini (gin and vermouth). Yet Peacock Alley boasts exquisite but lesser known variations such as the FDR Martini, named after US President Franklin Delano Roosevelt.
"FDR" famously stirred up a martini at The White House after announcing the end of Prohibition in 1933. Many signature drinks were created during Prohibition (1920-1933) and were called "camouflage drinks," with dashes of juice or soft drinks. These cocktails include the well-known Long Island Ice Tea and the lesser known Bronx (gin, vermouth & freshly squeezed orange juice) and Rob Roy (scotch, vermouth and angostura) cocktails. These last two were invented and first sipped at New York's Peacock Alley. The Peacock Alley at Waldorf Astoria Beijing is the one and only address in Beijing to try these legendary drinks.
Please visit our website: beijing.waldorfastoria.com
Photo: Waldorf Astoria Beijing

Visit the original source and full text: the Beijinger Blog