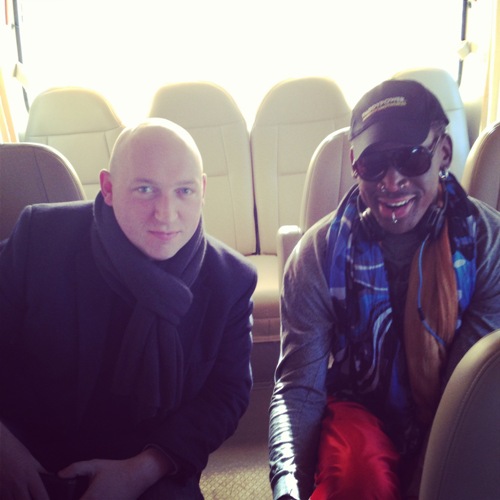 "Bookshelf" is a regular magazine column in which we ask Beijing personalities to tell us about the books that have left an indelible impression on them.
If you only ever read one book about China, make it Eveline Chao's Niubi! Essential for making sense of what anyone at a Beijing Guo'an home game is on about.
For bathroom reading, there's Whatever Happened to Tanganyika: The Place Names that History Left Behind, by Harry Campbell. it's good for learning about countries and place names that we no longer use.
My favorite books from childhood were The Illiad and The Odyssey. I've always loved this story, and when I was a young kid, I had a children's version. Then I had a young adult's version before the original. Basically, I've read the same story over and over, with increasing levels of complication and detail. I didn't realize it was a classic when I first started reading it.
The book that changed my life is Riddley Walker by Russell Hoban. It's simply the best novel I have ever read and I recommend it to people all the time. It's the only novel I have deliberately read several times and each time there is a different meaning, different emphasis, and I understand it in a different way. The only downside is that it is exceptionally difficult to read. Although it's short, it is
written in a strange vernacular that almost requires you to read it out loud to make sense of it. I honestly can't recommend this book strongly enough.
The book I wish I hadn't read was The Turner Diaries by Andrew Macdonald (a pseudonym). After the Oklahoma City bombing in 1995, this was the book that was reported to have inspired Timothy McVeigh. It didn't turn me into a terrorist, but it is easily the worst novel I have ever read.
The book that surprised me the most is Only Beautiful, Please by John Everard. It's by a former British Ambassador to North Korea. I was expecting broad strokes, wild unhelpful generalizations, and a lack of nuance. However the book is a very impressive and human work that describes a couple of years' experience living in North Korea without sensationalism or over-analysis.
The book I'd like to see adapted into a film or television show is The Religion by Tim Willocks. When it comes to a movie or TV show, I love a bit of a history lesson, but also, of course, some fighting and sex. It's about the Siege of Malta, which is one of my favorite historical
moments.
Catch Simon at the China premiere of Koryo Tours' feature film Comrade Kim Goes Flying on Mar 16 at Moma Broadway Film Center.
Read this and other interviews in the 2014 March issue of the Beijinger below or at ISSUU.com:
Photo: courtesy Simon Cockerell

Visit the original source and full text: the Beijinger Blog