Warning
: preg_match_all(): Compilation failed: invalid range in character class at offset 119 in
/home/chinaexp/public_html/wp-content/plugins/membership/membershipincludes/classes/membershippublic.php
on line
848
The clock is ticking for you to elect Beijing's best pizza as the Round of 16 closes tonight (Nov 11) and tomorrow we announce your choices for the eight best pies in Beijing. If it's anything similar to the last cut from 32 to 16, there are likely to be some big upsets.
Here's the final 16 as they currently stand: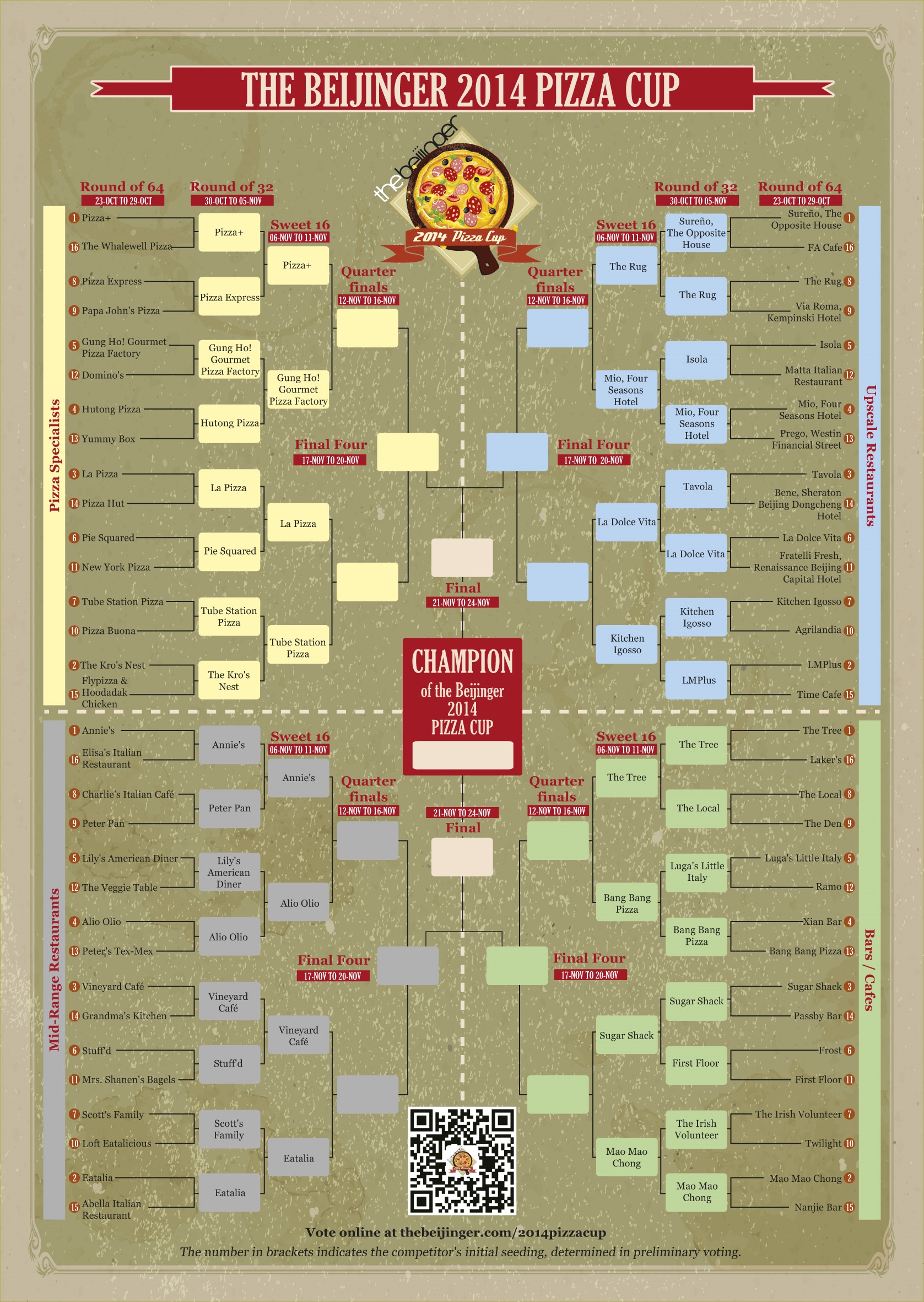 And a list of those remaining:
Pizza Specialists
Pizza+
La Pizza
Gung Ho! Pizza
Tube Station
 
Bars/Cafés
The Tree
Mao Mao Chong
Sugar Shack
Bang! Bang! Pizza
 
Mid-Range 
Annie's
Eatalia
Vineyard Café
Alio Olio
 
Upscale
Mio, Four Seasons Hotel
La Dolce Vita
Kitchen Igosso
The Rug
Sporadic bursts of voting over the past week have seen leads trading between competitors in this hard-fought round so make sure to have your say before your favorite parlor heads home.
For more information on the Sweet 16 match-ups go here or to cast your ballot directly, head here: The Beijinger's 2014 Pizza Cup.
Images: The Beijinger

Visit the original source and full text: the Beijinger Blog