Riddle me this: after three proud years in Beijing, your beloved mommy and daddy come to visit. You are marching down the streets with your chin up, presenting the best hot pot and jianbing places and dragging them down "the prettiest hutong." Suddenly, the cloud of smog surrounds you, the birds stop singing and the air grows cold when they simultaneously point a finger at what remains of an old city wall: "what's this?". Your knees go weak, blood rushes to your cheeks, and out pops out, 'Umm ... it was probably built to protect the city from the Japanese." Well, at least you tried.
While the official edition of Chinese History for Dummies does not yet exist, the good news is that Beijing's (and China's) history is so long and complex that there is always a portion of it bound to interest someone of any interest or background. It's with that in mind that we've rounded up some of our favorite China-related (legally obtainable) reads to keep you company this summer.
'Midnight in Peking' by Paul French
Paul French's Midnight in Peking is perfect for anyone looking to explore Beijing's old legation quarter situated around the Beijing Railway Station, and feast on the unusual sights of European architecture fused with hutong living. The story traces Pamela Werner's movements up to her murder in 1937 Peking, and while it reads as fiction, the events are very much real. This is a gripping story sure to have you turning pages until the wee hours of the night, with the added bonus of giving you insight into life in the Old Beijing.
You may also want to supplement your reading with French's podcast detailing the same events in the book and which guides you through the places, giving you a first-hand look at where this fascinating, but gruesome, part of history unfolded.
'The Last Days of Old Beijing' by Michael Meyer
Alright, maybe the title doesn't entice as the most exciting read ever, but stay with me. The hottest topic of the summer is the slow demolition of businesses in the hutongs, leaving us fist-shaking and weeping among the piles of bricks and clouds of dust. Well, that change is exactly what The Last Days of Old Beijing explores. Long-time Beijing resident, Michael Meyer compiled stories from his neighbors and watched on as century-old houses were replaced by shopping malls in his Dazhalan-situated courtyard. Meyer's book is an ode to how it's not just houses that are crumbling under the hammers of modernisation but that it's also the relationships and life-long friendships that are forged in the hutongs that are breaking apart on account of forced evictions.
'In Search of Old Peking' by L.C. Arlington
Not only is the search of "Old Peking" a tough undertaking but the search for a copy of this book might also present a rocky road. Often used as a guidebook to peel back the layers of policies that shaped Beijing streets since the 1930s, it offers detailed descriptions of buildings, gardens, and public spaces as they were 80 years ago. If you manage to score an edition that includes the original maps, bury your nose deep into them and follow this marvelous book around less-explored paths of the city to uncover dusty corners of Beijing's past.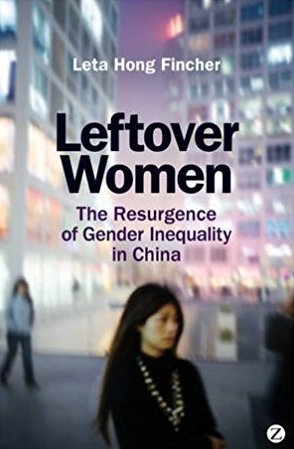 'Leftover Women: The Resurgence of Gender Inequality in China' by Leta Hong Fincher
If you'd rather not wade into the annals of Beijing's history but instead want to explore more current and pressing issues, why not read up on China's "leftover" women? You may already be familiar with the term, used to describe those women in their late 20s that have yet to be married, but you may not quite understand the shocking extent to which it actually affects young Chinese women. In addition to original research, Leftover Women dissects modern Chinese society and makes a number of astute observations, including how the same party that empowered and encouraged women in the 1950s is now trying to lure them into their kitchens, as well as how China's current gender imbalance could seem like fertile ground in which to build female empowerment, but is in fact not playing out in women's favor. 
'Beijing Bastard: Into the Wilds of a Changing China' by Val Wang
Is it possible that "change" is the most overused word amongst Beijingers? As Americans wallow in their liberty, it is up to Beijing's residents to accept the constant "change" of their surroundings, lifestyle, and occasionally, change of power. Beijing Bastard is author Val Wang's memoir of being raised in a strict Chinese-American household with all the attributes that are expected to come with it: good grades, nights in, and unending piano lessons. Her parents fled China before the Communist takeover in 1949 and when Wang returned to Beijing in 1998, she expected to be blown away by the significant change since those days of yore. However, the Beijing she encounters is still very much traditional and defined by a steadfast hierarchical society and ubiquitous state-run media. Val seeks out the rebellious and novelty-seeking Beijing outside the old city and witnesses the striving and self-seeking community first-hand.
While you might be able to find some of the above books on Amazon or Taobao, we've found that it's often quicker to simply email the team at The Bookworm to ask if they can point you in the direction of the best outlet. Happy exploring!
Images: Scribd Assets, Amazon, China Rhyming

Visit the original source and full text: the Beijinger Blog