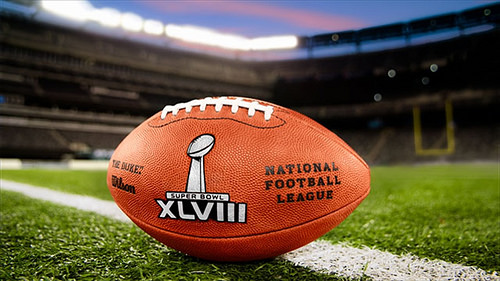 Many of our favorite watering holes will be shuttering their doors for the Chinese New Year holiday, but you can bet these fellas below won't – February 3, 2014 is Super Bowl XLVIII after all. Here's who will be showing the game here in Beijing:
Paddy O'Shea's Chow down on an Irish breakfast and drinks for RMB 100. Buy-one-get-one-free special on American beer.
Home Plate Bar-B-Que Sanlitun
Enjoy free-flow juice, coffee, Tsingtao, prizes and free shots if you're wearing the winning team's merchandize. RSVP required.
Kerry Hotel Beijing Root on your favorite team with NFL China with a full American-style breakfast buffet and unlimited Budweiser beer. RSVP required.
Cu Ju A ticket gets you an open bar on Vedett draught, house mixers, bloody pirates, brass monkeys and Vietnamese drip coffee, a breakfast, and a shot of rum if you're wearing the winning team's colors. Twenty spaces available.
James Joyce Enjoy an Irish breakfast, which includes tea, bottomless coffee, and one Yanjing.
Tim's Texas Bar-B-Q They've got high definition television and surround sound, and they're offering it all at no cost. Breakfast buffet for RMB 60.
Luga's Villa Bloody mary's, bacon, and a boss breakfast makes up this Super Bowl party.
Great Leap No. 12 Xinzhong Brewpub Two-for-one chicken wing baskets, two-for-one breakfast beers, Rickshaw Roasters coffee and brunch are all on offer from 7.30am.
Plan B Three big screens will display the game, and you can enjoy it in all its glory with breakfast and free flow beer.
The Local The low price of free gets you into this "no-frills" viewing. Coffee and breakfasts for 40 RMB will be offered, along with promotions that include pitchers of Tiger for 60 RMB and Tsingtao for 40.
The Irish Volunteer Digest the matchup with a breakfast of scrambled eggs or pancakes with bacon, toast and home fries for RMB 60.
Photo: marsmettn tallahassee on Flickr