Warning
: preg_match_all(): Compilation failed: invalid range in character class at offset 119 in
/home/chinaexp/public_html/wp-content/plugins/membership/membershipincludes/classes/membershippublic.php
on line
848
Whether it's located in an open field or a Soho basement unit, the range is a place where you can develop the skills needed to survive in this dog-eat-dog world. Whether you shoot, fling or whack, Beijing has a range for you, and they are all way more than we bargained for. Being denied entry at Beijing North International Shooting Range was a minor blip compared to being slammed in the mouth with a golf ball at Chaoyang Kosaido Golf Club. In short, the assignment was equal parts painful, informative and challenging.
I next headed to Jian Archery Club with Dada door princess, Emma Sun. We handed over RMB 120 for an hour of target piercing fun. Along with being a tough lady to get past at Dada, Emma is a dedicated student of the nunchucks and I imagined this would be right up her alley. She had never been to the archery club or shot a bow and arrow and was a little reluctant to give it a try, but within her first two quivers she was delivering arrows to the vital zones of the target.
The staff give a minimal amount of instruction before leaving you alone to timidly figure out this instrument of death. I have some summer camp experience from when I was a lad and though I am far below the level of a Katniss Everdeen or a Ted Nugent for that matter, I love the sport of archery and its delicate balance between grace and savagery, fueled in no small way by a love of that Robin Hood movie from the '90s where they speak with American accents.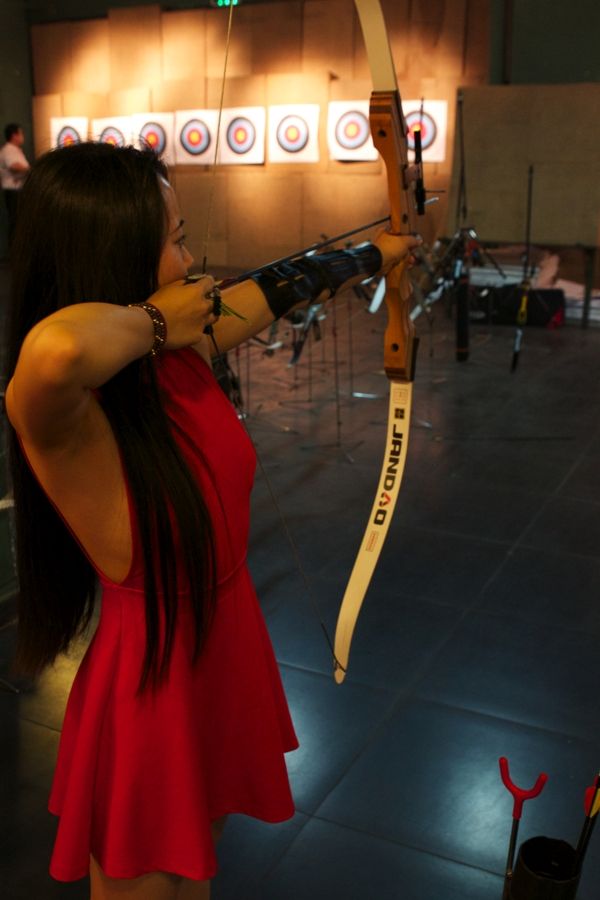 Archery is a huge pastime in China and there are many venues for it. Strangely, it appears a good number are found in the basements of Soho establishments (I knew something was off about that CEO when I saw him at Mad-ame Tussauds). If you prefer shooting as nature intended out in the elements, there are seasonal outdoor ranges at Goose 'n' Duck Ranch in Huairou District and Genting Resort Secret Garden in Zhangjiakou. Just remember to queue up "Every Thing I Do" from the Prince of Thieves soundtrack and fire away. It works every time.
Jian Archery Club 射箭俱乐部
Daily 11am-midnight. B1-308, Bldg 3, Sanlitun Soho, 8 Gongti Beilu, Chaoyang District (5290 2981)
工体北路8号三里屯Soho商场3 B1-308
Also in this month's Range Life series:
Shooting Range Beijing: Lock, Stock, and Two Smoking Dandies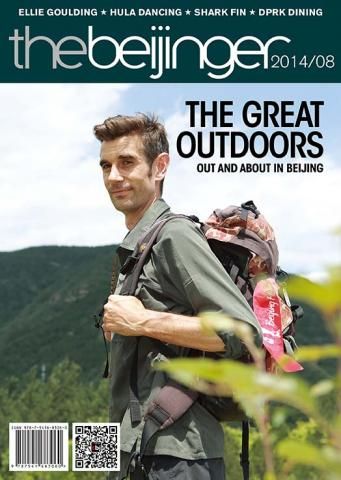 Photos: Kipp Whittaker

Visit the original source and full text: the Beijinger Blog