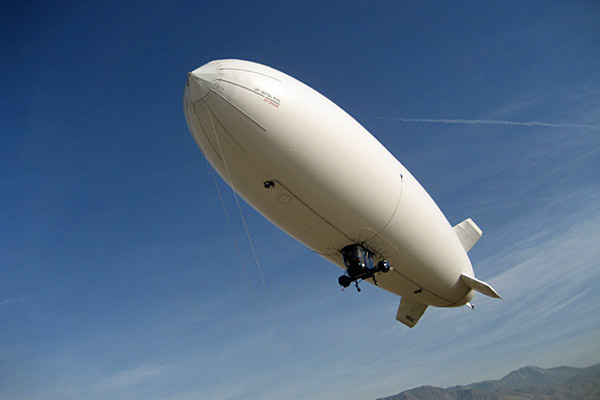 Tired of Beijing taxis? Subway too crowded? Now there's a new transportation option for the high bidder: a zeppelin.
The Aeros 40D Sky Dragon is 46.6 meters long, flies at a maximum speed of 82km/h, and seats five people. It was formerly owned by an aerial advertising company, but was "confiscated," by whom and from whom we don't know. Worth about RMB 10 million, it failed to reach the bid reserve of RMB 2 million at a previous auction.
The China Beijing Equity Exchange will be putting it back on the block, authorized to do so by Beijing's No. 1 Intermediate People's Court, to settle a debt, we're guessing.
While certified by aviation authorities in China, the US, and Germany, according to CRI, good luck cruising it to Sanlitun. Beijing's airspace is highly restricted, with only a couple of Beijing Public Security Bureau helicopters making regular flights over the city.
Photo: balloonteam.net

Visit the original source and full text: the Beijinger Blog