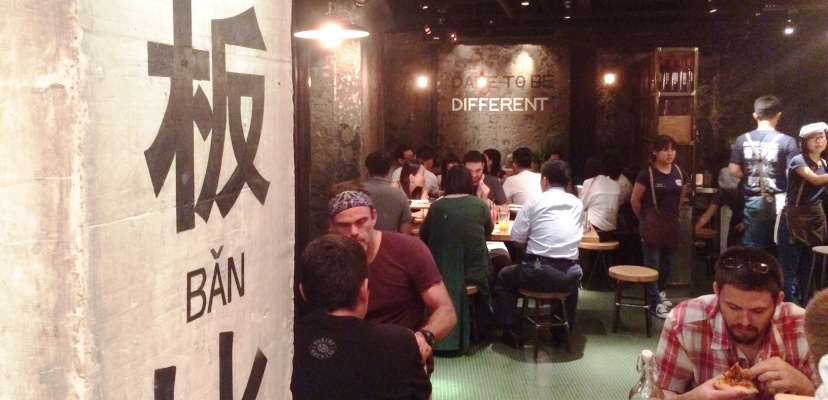 Gung Ho! has been a growing pizza delivery service for three years now, but last Friday, they got their fans off their couches and into a newly polished venue. Last week, we told you about the space, designed by Cora Urdaneta, who also did those hip Moka Bros, Mosto and Modo interiors (which sort of explains why there's all that feel-good writing on the walls), so we won't bore you with the same details. We'll just get your mouth watering with more photos from the revamped restaurant.
We'll pause the photo stream here to tell you about Gung Ho!'s sizable craft beer selection, which mainly centers on varieties brewed outside of China. Gung Ho! is taking a cue from bars like Mao Mao Chong and reworking these creative beers into three or four different basic cocktails. Lush stalwart Josh Lally was manning the bar the night we stopped by and made us this pint of beer margarita. By the way, did you know craft beer is hip?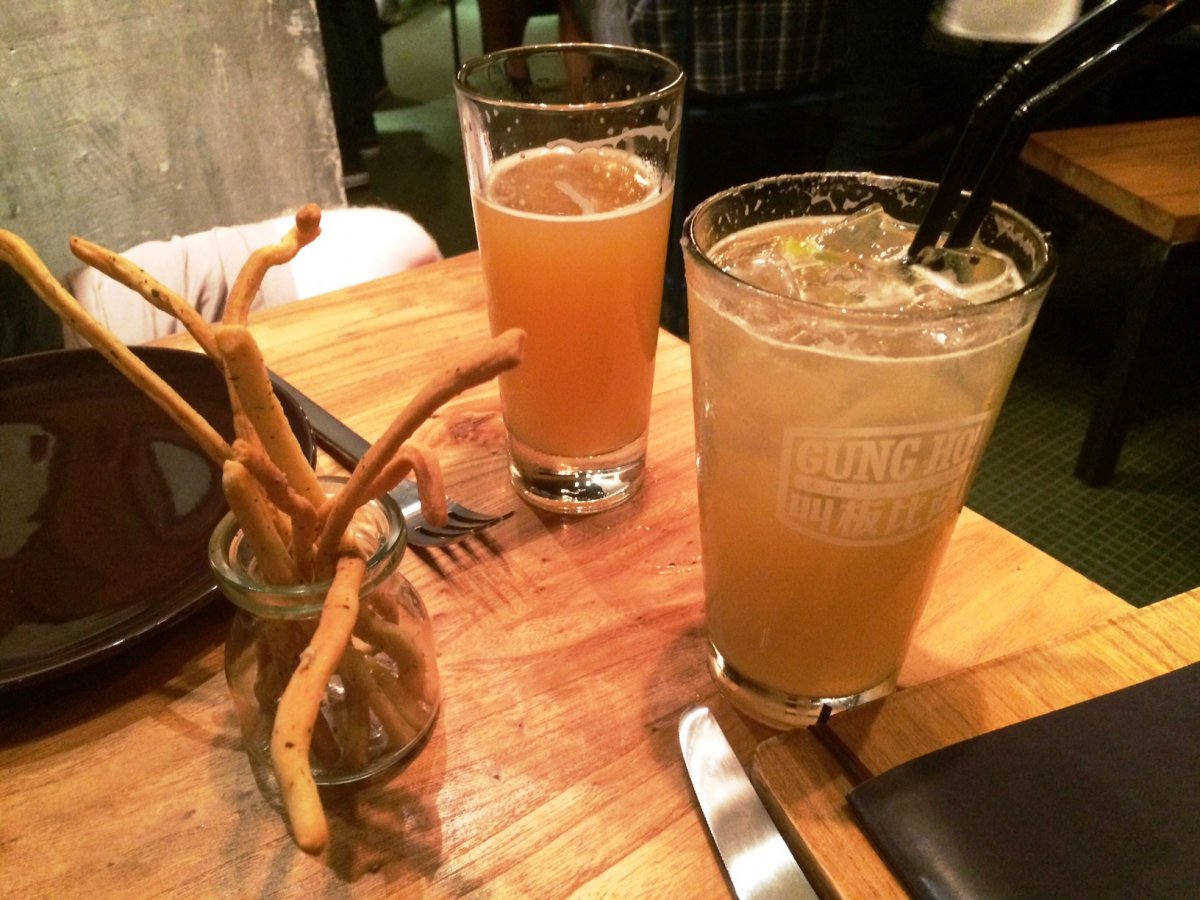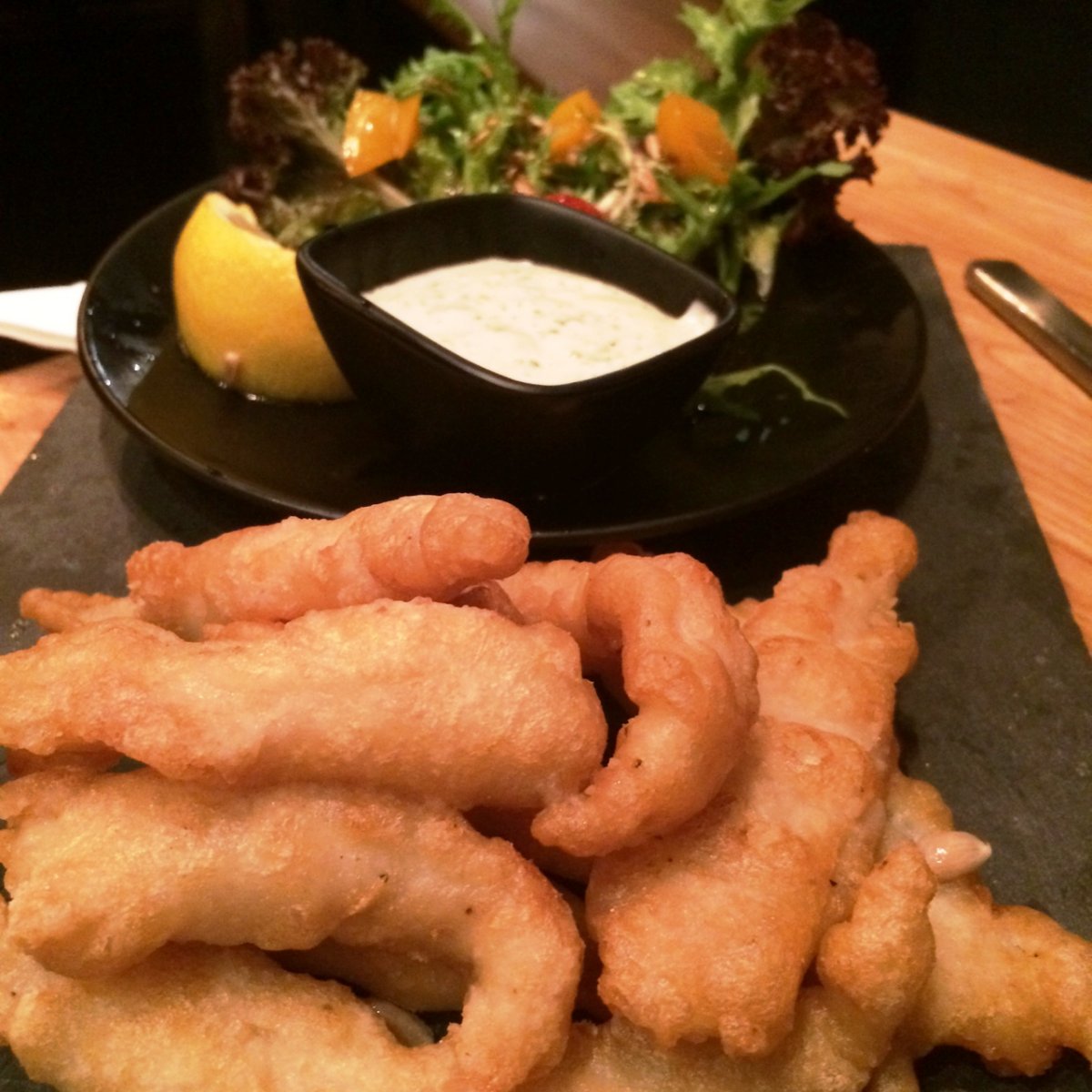 Now, straight from beer on to the mac and cheese. If you were thinking, "Yes! Now I don't even have to leave the couch to eat macaroni and cheese!" then we are going to have to disappoint: Some items they can't deliver, and that includes this baked cheesy goodness. Guess you'll just have to put some pants on in return for some bacon-dotted, creamy heaven. Trust us, it's worth it.
We're guessing they can't deliver this mason jar full of sago pudding either, which is a shame because it's delicious, and who doesn't want another mason jar for the kitchen?
For a full list of what you can order in, check out their colorful menu here.
Photos: Jessica Rapp and Iain Shaw

Visit the original source and full text: the Beijinger Blog