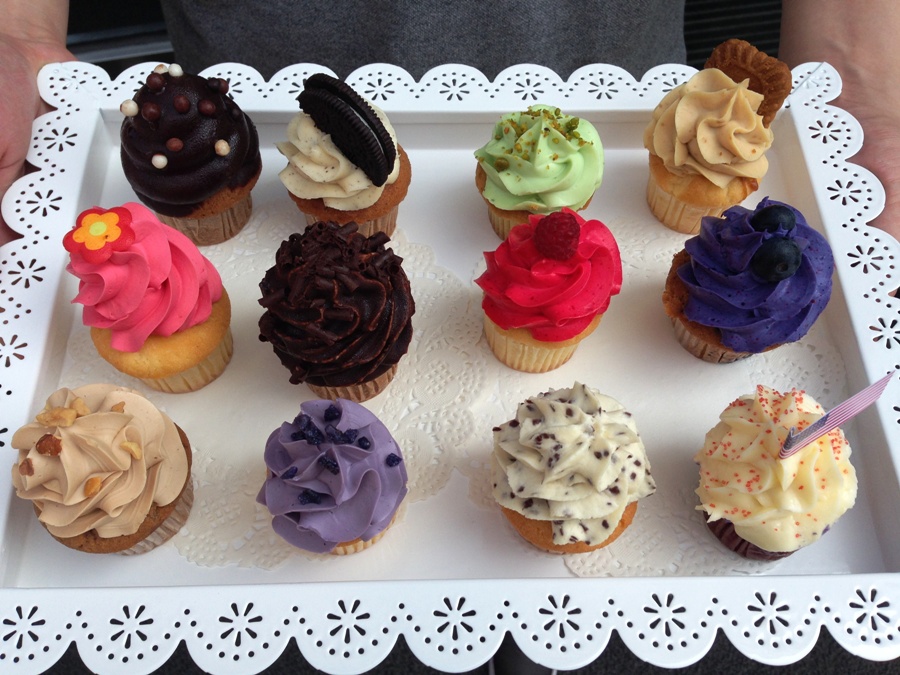 The new concept, dine-in Gung Ho! Pizza store at Gongti had its soft opening this weekend. The heartier menu features comfort food favorites such as stuffed peppers and macaroni cheese, complemented by craft beers and some creative beer-based cocktails. The full menu will be available from August 16.
French cupcake and cheesecake brand Berko has opened its third store in Beijing in the first floor of the Kerry Centre Office Building. We'll be blogging more soon, but it's safe to say their milk chocolate mousse mini cupcake makes us wish we managed to get to the gym just that little bit more often …
It seems Palms L.A. Kitchen has launched a couple of new drinks deals for the end of summer. Get buy-on-get-one-free cocktails on weekdays before 7pm. You'll want to use that on their new summer cocktails, including Micheladas and Margaritas.
If the hoardings are anything to go by, it seems the Office Park just south of Central Park may well be welcoming a new branch of Blue frog and Pak Pak in the future. More updates on this soon hopefully.
A few picks for events and promotions this week:
The Chef and The Brewer: This Saturday Chef Andreas Block of The Cut is in the Great Leap kitchen cooking up a menu including Australian rib-eye and lobster for one day only. Hurry, there are just a few seats left. RMB 500 per person.
The Orchid and Spoonful of Sugar are throwing a uniquely-named Cheese and Meat Shower. Buy a half price cheese and meat board at The Orchid on Saturday and get the discount password to Spoonful of Sugar's Pyjama Brunch Party on Sunday.
More stories by this author here.
Email: [email protected]
Instagram: @gongbaobeijing
Twitter: @gongbaobeijing
Weibo: @宫保北京
Photo: Robynne Tindall

Visit the original source and full text: the Beijinger Blog