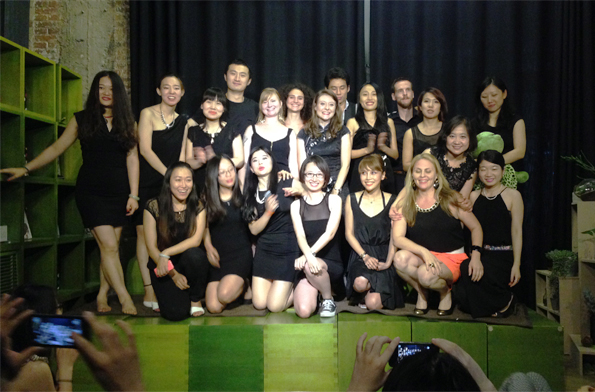 What was supposed to be a one-off performance is now headed into a second encore performance, with the curtain set to rise on The Leftover Monologues tonight (Aug 8) at 7.30pm.
The play, which addresses the concept that women become "leftover" (sheng nv) if they pass the age of 25 without getting married, pushed into the recent spotlight in part by the publication of former Beijing resident Leta Hong Fincher's book, Leftover Women. It takes its name from the US play The Vagina Monologues.
The performance "provides stirring new insight into the complexities of love, sex, marriage and relationships in China," as presented by a group Chinese and foreign women (and even a few men), according to organizer Roseann Lake, an American journalist.
It has even caught the attention of The Economist, which wrote of the show, "A variety of women's issues [are] tackled in the monologues, including family pressure, sexual liberation, attitudes to lesbians, date rape and a dating culture that can value money over feeling. One PhD student began her monologue, 'I'm not a woman and I'm not a man,' referring to an old (cruel) joke in China that there are three genders – male, female and female PhD."
The Leftover Monologues show goes on again tonight at 7.30pm at 77 Theatre at Meridian Space. Tickets are RMB 50 and include one drink. More information here. Email here for reservations, seating is very limited. Tickets can be purchased in advance at the venue.
Photo: The Economist

Visit the original source and full text: the Beijinger Blog