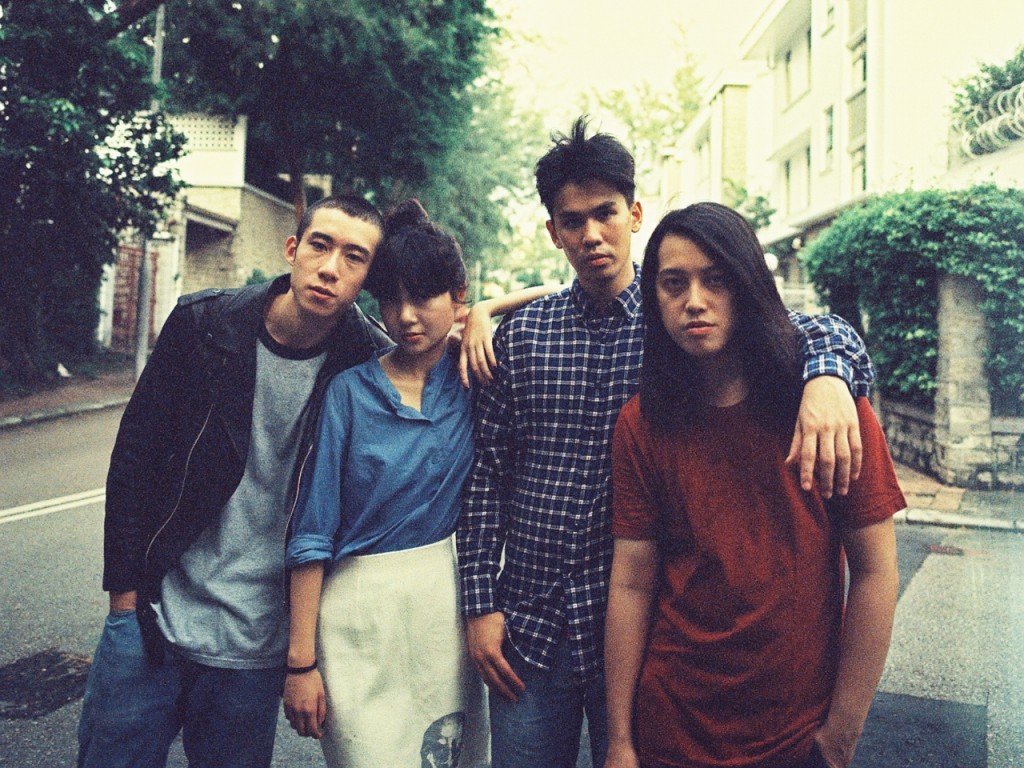 Big news for Maybe Mars, as they have signed their first Hong Kong group, The Yours. Maybe Mars has always had the upper hand when it comes to picking out the best bands in China, and making really beautiful releases with decent distribution to record stores around the world. 
The Yours were founded in 2005, and are known for their well-crafted noise-pop/shoegaze sounds and blistering stage presence. A sound that translates the wetness of a subtropical summer in Hong Kong with a powerful wall of noise, chiseled by sprawling punk rock sensibilities. Since their formation, they have supported the likes of The Jesus and Mary Chain, The Drums and Yuck. 
Their second full-length album, Teenagarten, was recorded by Yang Haisong of P.K.14 at Psychic Kong Studios in Beijing. It's rawer, darker and more intense than their previous release, yet maintains the rich melodic structures and teenage angst that have made them an unique and abominable force in HK music circles. It will be released by Maybe Mars Records on September 13, and will be followed by a special performance at XP on September 19. Give it a spin here.
SmartBeijing just broke news that the CNCH (China Hardcore) Fest is a go for August 23 at Mako. Get ready for a butt load of bowel fissuring blast beats and sonic chaos for the third edition of this heavy punk festival. Headlining will be Hong Kong's King Lychee. The name may sound cute by their music is an ugly saliva spattered mess, in true hardcore fashion.
They will be joined by a selection of local and Shanghai favorites, that's sure to get you all mashed up in August. Tickets will go for RMB 150. Here's a video you can check out, if for some reason you have no idea what this event will be like.
Speaking of new music, Djang San + Band, has just kicked out another hot release to the already prolific catalogue. This one aptly titled Tofu Electrique, has a full on progy feel to it, something akin to Aphrodite's Child without the occult undertones.
If you have witnessed Djang San and his band in the past couple months, you will recognize this material as what they've been premiering at these recent gigs about town. The drums (Carlo) and bass (Steno) add some interesting layers, that were sometimes lacking in Djang's solo incantations. This sometimes even brings it to a weird roadhouse rock feel akin to ZZ Top (in a good way). It sounds like they had a lot of fun recording these tracks during their two day session at Psychic Kong Studio. Check it out here.
More music events worth your time and money:
Photos: cloudfront, scmp, mask9, cwstatic

Visit the original source and full text: the Beijinger Blog