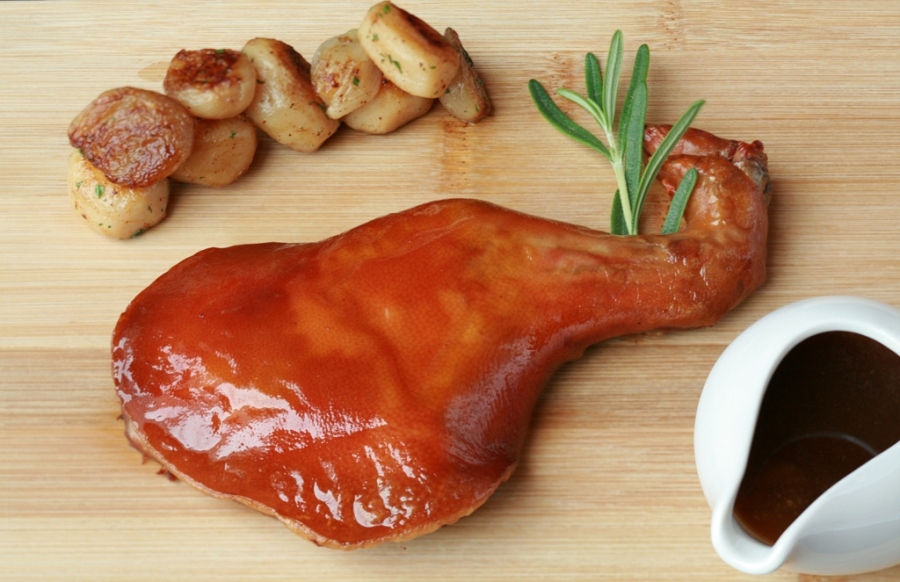 Food writing may be my bread and butter, but I like to think that I don't make too much of a pig out of myself on a regular basis. However, this time I failed in the face of Agua's suckling pig promotion.
Usually priced at RMB 398 for half a pig, you can currently get an entire suckling pig for just RMB 498. I stopped by the other day and couldn't get enough of the crisp, burnished skin and tender meat. While admittedly not the lightest dish in the world, the accompanying tart apricot puree helped cut the richness.
I asked chef Jordi Valles about the secret formula behind the perfect pig: "First we clean the pig thoroughly, then we blowtorch the skin to get rid of any remaining hairs. After that, we soak the pig in brine loaded with fresh herbs and garlic for 20 hours. Finally, we dry it for 12 hours and then roast it in the oven."
Hurry though, you only have one week left to get down there before the promotion finishes on July 31.
If you do happen to miss it, Agua has a tempting promotion on their contemporary tapas staring in August. Choose any five contemporary tapas dishes for just RMB 250, including an earthy porcini mushroom carpaccio or moreish sweet potato and bacon croquettes.
More stories by this author here.
Email: [email protected]
Instagram: @gongbaobeijing
Twitter: @gongbaobeijing
Weibo: @宫保北京
Photos: Courtesy of Agua, Robynne Tindall

Visit the original source and full text: the Beijinger Blog