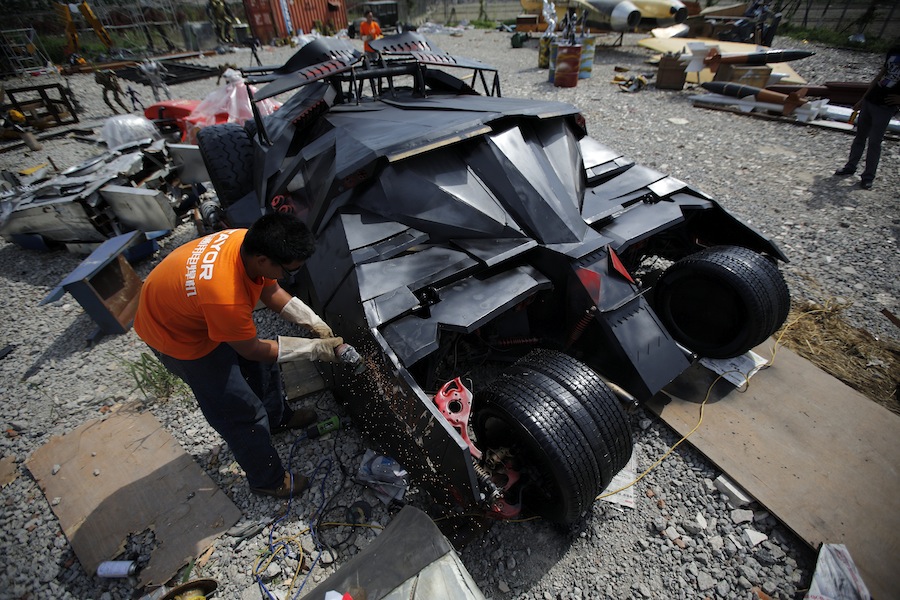 Following on from the Shandong farmers making Transformers models, a man named Li Weilei from Shanghai is making super hero fantasies come true by building Batmobiles from the Christopher Nolan series for sale and rent. Each one is made using recycled materials, and costs him around RMB 70,000 to build.
While they aren't functional and require a crane to move, he would like to eventually add a motor (maybe a couple machine gun turrets) but this requires government authorization for street legal Batman shenanigans. He mentioned one of his buddies who's also in the replica trade, built a fully operation Batman Motorcycle sans rocket launcher and his license was revoked after a couple joyrides.
Li earns his income by renting these models out to people for RMB 30,000 per week or you can buy one of the Dark Knight replicas for RMB 140,000. They are often displayed at car shows and opening ceremonies for real estate projects.
Photos: businessinsider, gmanetwork

Visit the original source and full text: the Beijinger Blog