Muesli is the morning fuel for health nuts the world over, and for good reason. Even the processed versions have their benefits. We based our critique of these six brands on their ratios of various oats, flakes, fruits, and how healthy they taste, because frankly, you wouldn't be eating this if that weren't a concern.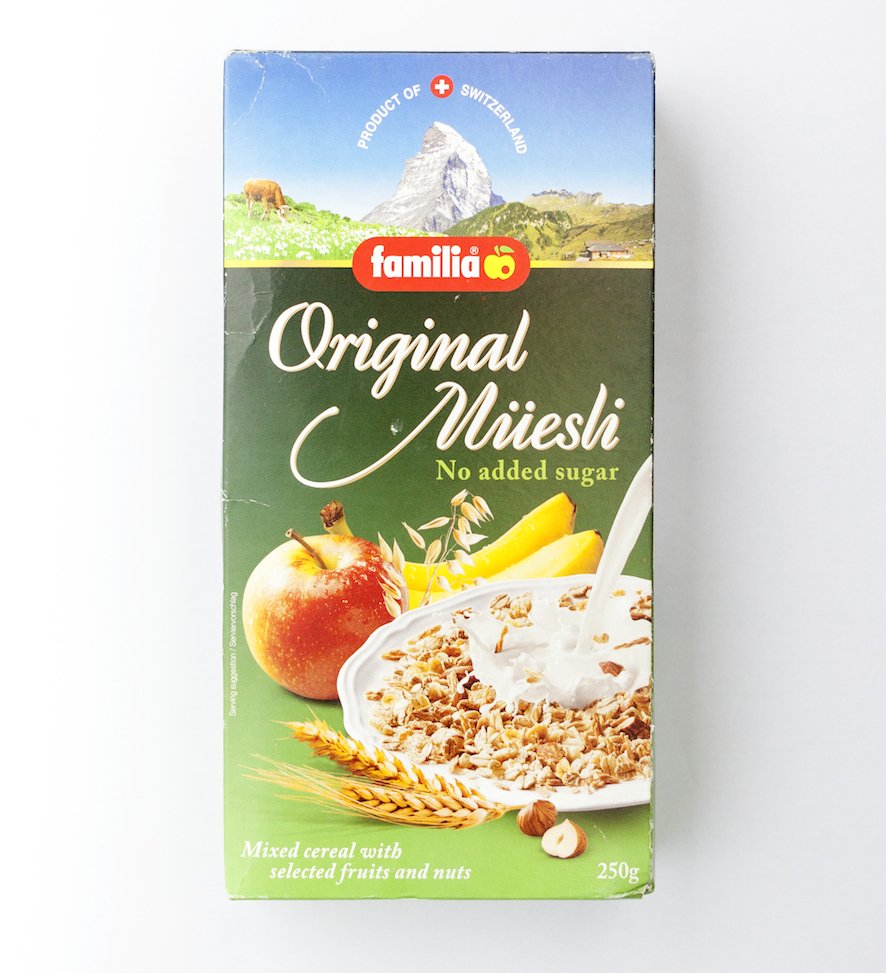 Familia Original Müesli (RMB 32.50)
"This one is half cornflakes, probably to keep it cheap. Like how they often load dry dog food with wheat as filler."
"The people on the back of the box are probably cereal killers. I don't trust people in lederhosen."
"The Stella Artois of muesli. Everyone in the US is like, 'I'm classy drinking a Belgian lager,' but really it's the same as Budweiser and Belgians never touch that crap."
Müsli-Land 5 Früchte Müsli (RMB 49.60)
"There is less fruit in this one, but probably the healthiest choice if you're trying to slim down."
"It's mostly oats with trace amounts of fruit, and a little sweetness probably produced from honeybee farts."
"Nutty and very healthy tasting, and with all of this fiber, your body will appreciate this option."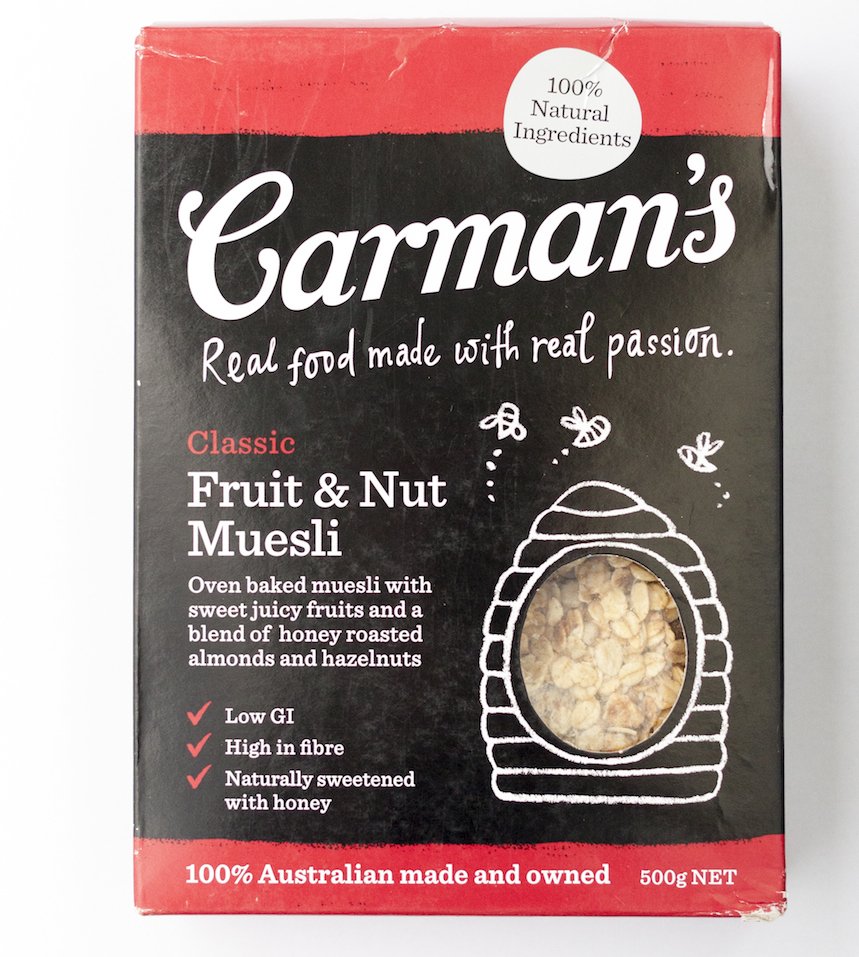 Carman's Classic Fruit & Nut Muesli (RMB 72)
"Tastes healthy, featuring a hearty mix of nuts, dried fruits, and a dash of cinnamon."
"A high concentration of nuts get stuck in your gums to snack on during your morning meetings." 
"Made by a big bearded guy in the Australian outback, crushing the raw assorted nuts with his honeyed fists."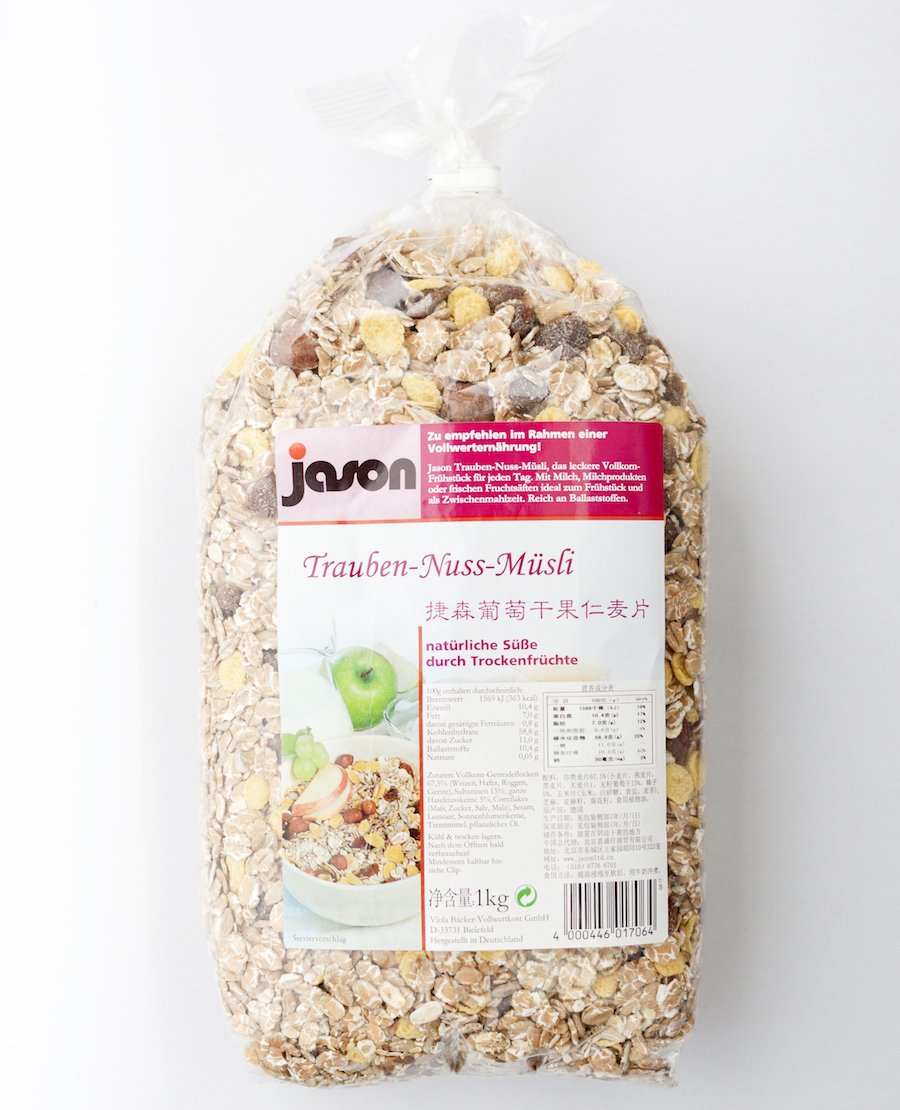 Jason Trauben-Nuss-Müsli (RMB 55.60)
"A good ratio between corn and oat flakes lend the blend a natural sweetness and crunchiness."
"After the Ricola fellows are done tooting their horns over the Alps, they probably fill their bowls with this stuff." 
"It can't be double-billed as the most expensive livestock feed in the world."  
SchneeKoppe 10 Früchte Müesli (RMB 88)
"This one is super oaty. The fruits aren't candied, and I bet it's great with some Greek yogurt."
"Very traditional and kind of decadent. It's just loaded with dried fruits, making it a pleasure to eat." 
"The breakfast of champions, there's seriously fruit in every bite."
Emco Müsli with Fruit Pieces (RMB 29.50)
"I'm sure it's healthier than Captain Crunch, but a great deal sweeter than a traditional Swiss muesli." 
"Probably served at Condé Nast endorsed resorts in Phuket. Europeans get pissed if there isn't muesli on the breakfast menu." 
"Tastes like a granola made from cookies and mixed with convenience store tropical trail mix."
VERDICT
The best of the batch was definitely SchneeKoppe 10 Früchte Müesli, but with that price tag, it's likely only consumed by Swiss bankers. The next best option is the Jason Trauben-Nuss-Müsli because of the price and quality of the oats and fruit. You can also add in your own dried fruits from Wu-Mart to make up for what it's lacking in comparison to the SchneeKoppe.  

Visit the original source and full text: the Beijinger Blog