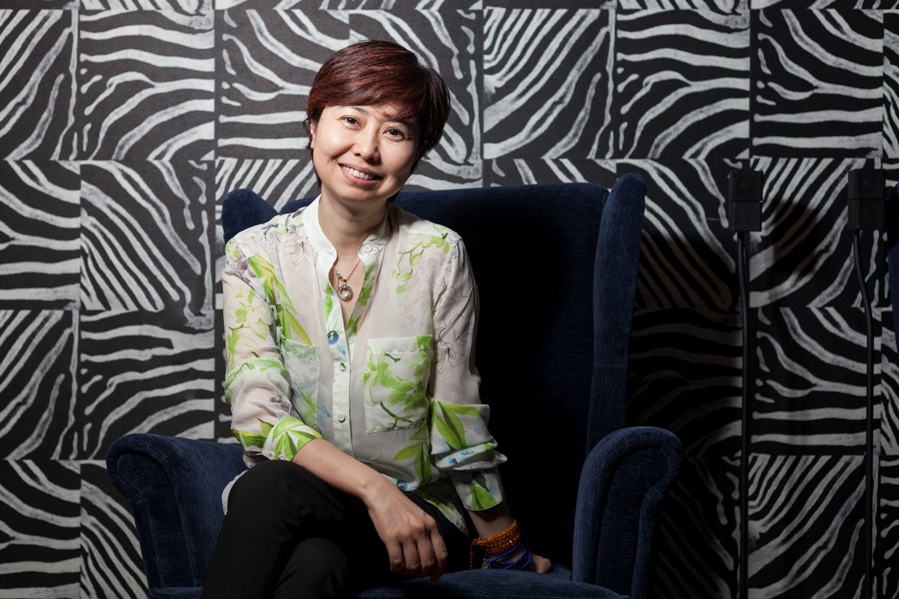 From its shopping districts to its historic sites, Beijing certainly has no shortage on glamor. That may pose a problem for low-key indie filmmakers, but those romanticized locales proved to be the perfect backdrop for Xue Xiaolu's Finding Mr. Right, a Far Eastern twist on Sleepless in Seattle which became a mainland box office smash last year. Below, the director tells us more about shooting in such glitzy locales, before describing how everyday settings and struggles inspire her.
If Finding Mr. Right is China's answer to Sleepless In Seattle, then tell us which setting do you think is more romantic?
Actually, we shot the "American" scenes in Vancouver. It's so much cheaper to film there. But Wen Jiajia (the film's protagonist, played by Tang Wei) had to be from Beijing. She's such a cosmopolitan character. But also her struggle – having a baby out of wedlock, and trying to dodge scandal by immigrating to the US – speaks to the stresses and discrimination that a lot of women face here. It's meant to speak strongly to Chinese women, and Beijing is so representative of China that the scenes shot here served the story really well.
What other parts of Beijing might suit your future films? Is there a specific part of the city that you'd like to capture with your lens?
Honestly, I haven't thought that far ahead. I do know that this is a great place to film. And it's an even better place for a filmmaker to be based, because it's China's cultural capital.
But not every director likes filming here. Diao Yinan told us Beijing is too glamorous.
I agree, in a way. He chose to shoot Black Coal, Thin Ice in a small, cold Harbin town that suits such a dark, harsh story, and your setting's story needs to suit your film's story.
Is the Beijing International Film Festival a key element for a commercially successful Chinese film?
Our festival hasn't quite evolved to the level of Cannes or Berlinale. It's good to work in Beijing because all the talent is here, and because it's such an economic center. But money is never enough – whether it's for a film or a film festival. The Beijing International Film Festival needs to have judging panels with more expertise so that our festival's films are the best quality. These things don't depend so much on money as they do on taste.
Actors promote charities as much as their films. Is that helpful, or just a distraction?
Everyone has a soft side, deep in their hearts. I think it is good for stars to help with these everyday issues. People are watching these actors anyway, so they might as well try to use some of that attention for good.
You've volunteered with autistic children, and your debut (2010's Ocean Heaven) is about an autistic character. What made you want to fight for this cause?
I first read about people struggling with autism in a magazine in 1994. I knew I had to tell their story. After the film came out, people wanted to donate to autistic charities. But what moved me the most was hearing about the mother of an autistic boy in a small town. She bought tickers for all of her neighbors to see Ocean Heaven, because she wanted them to better understand her family's struggle. After seeing it, the neighbors offered to help in any way they could.
Xue volunteers with autistic children at Beijing Stars and Rain. For more information visit guduzh.org.cn.
To read the July 2014 issue of the Beijinger online, click here.
Photos: Sui, courtesy of Wang Chen

Visit the original source and full text: the Beijinger Blog