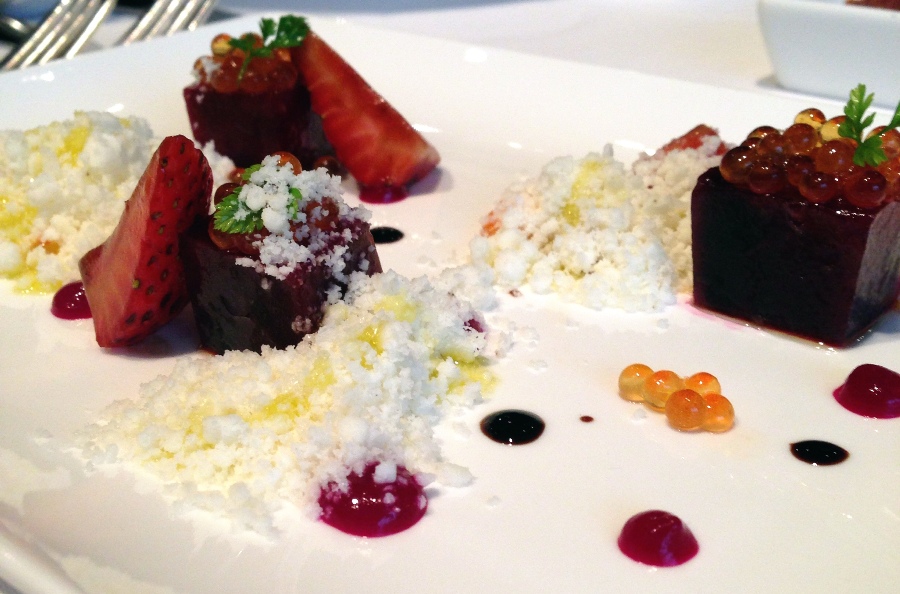 After last week's meat feast (which you can still indulge in at 29 Grill), this week Capital Bites puts the emphasis on the bite-sized, with bits and pieces from all over town.
Hatsune is back with one of their popular chef's dinners tonight (at Hatsune Kerry Center, 7pm-9pm) and tomorrow (at Hatsune Sanlitun, 7pm-9pm) only. Sushi samurai Alan Wong will be paring four fine wines with a ten-course menu. Act quickly though, there are just a few places left. Pay online via the Yoopay page or email [email protected] for more info.
The Regent Hotel have just launched their take on afternoon tea. Their three storey lobby (designed according to fengshui principles, I'm told) is an excellent place to while away an afternoon, as is their surprisingly quiet garden. The tea runs at RMB 148 per person or RMB 288 per couple (+ 15 percent service charge, including a pot of tea).
Pizza Express have a buy-one-get-one-free deal on their "coolers" (non-alcoholic) and "refreshers" (alcoholic) every Monday to Thursday from 5pm-7pm. I envisage many evenings spent downing Aperol Spritzers on their terrace, which they thankfully inherited from Blue Frog when they took over the space.
Also in Sanlitun, Flamme have a new set lunch menu. RMB 68 gets you a choice of spaghetti bolognese, barbecue chicken sandwich or Flamme cheese burger, plus daily changing sides. This makes deal makes Flamme one of the cheapest (Western) lunch options in the area.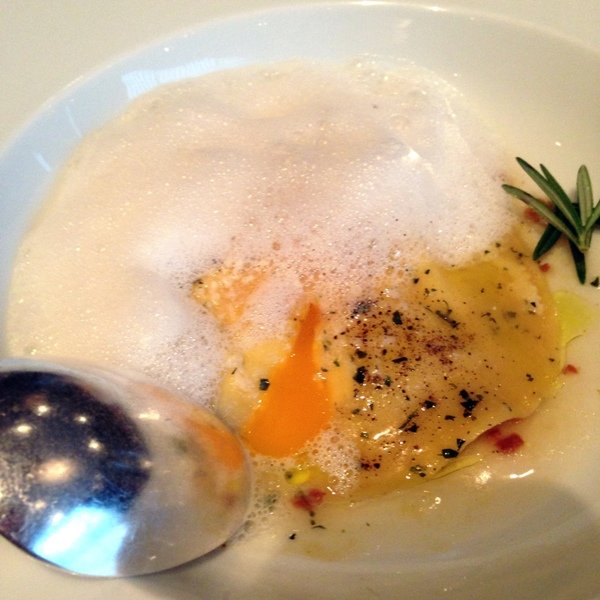 Finally, I called by Cepe at the Ritz-Carlton Beijing Financial Street to sample their new "Inspired" menu from chef Davide Bacchi last week. Several of the modern Italian dishes really wowed, including a Carbonara Raviolo (RMB 188 + 15 percent) that split to reveal a perfectly runny egg yolk, combining with the parmesan foam and pancetta emulsion to capture the flavors of the namesake dish. A dish of Beetroot and Strawberry Salad (RMB 168 + 15 percent), finished with frozen Burrata cheese, shows that Beijing's chefs are really starting to think out of the box when it comes to flavors and techniques.
More stories by this author here.
Email: [email protected]
Instagram: @gongbaobeijing
Twitter: @gongbaobeijing
Weibo: @宫保北京
Photos: Courtesy of Hatsune, Robynne Tindall

Visit the original source and full text: the Beijinger Blog