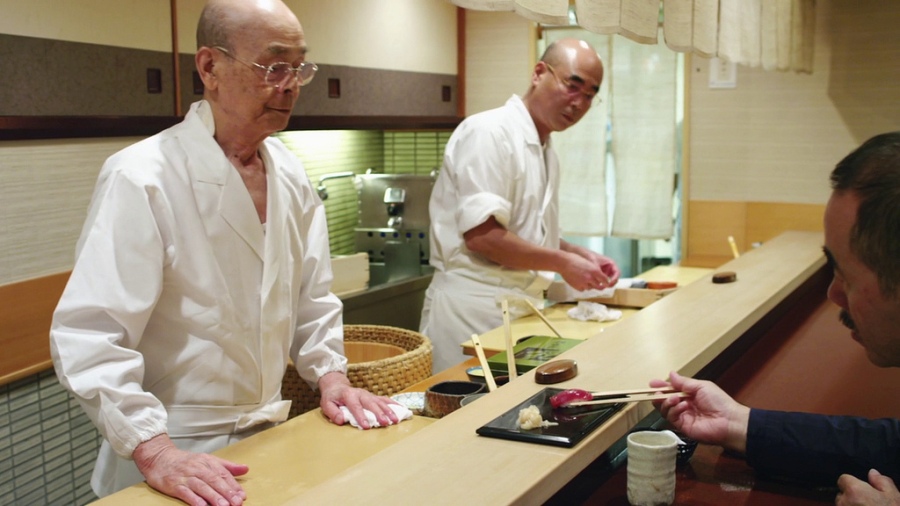 Renowned three Michelin starred sushi restaurant Sukiyabashi Jiro is expanding outside of Japan for the first time with a location in Beijing slated to open at the beginning of August, says the Wall Street Journal.
The restaurant, owned by octagenarian chef Jiro Ono, stepped into the global spotlight in 2011 when it was featured in the documentary Jiro Dreams of Sushi. The Beijing branch will be spearheaded by Jiro's son Takashi, who leads the original restaurant's second branch in Roppongi Hills.
The restaurant once again garnered attention in China and abroad earlier this year for refusing to serve cooked sushi to a Chinese customer, who posted a scathing (if unfounded) rant online. The customer later deleted her post and returned to the restaurant to apolgize to the chef – an apology he graciously accepted but that didn't quell the abuse hurled at her by her fellow Chinese netizens.
The Beijing branch's financial backer John Zing says he has already invested more than USD 800,000 in taking the "brand" overseas. The new branch will retain the perfectionism and dedication of the original.
When it does open, don't forget your wallet: expect a meal in the 12-seater restaurant to set you back upwards of USD 200 per person.
Photo: l8r (Flickr)

Visit the original source and full text: the Beijinger Blog