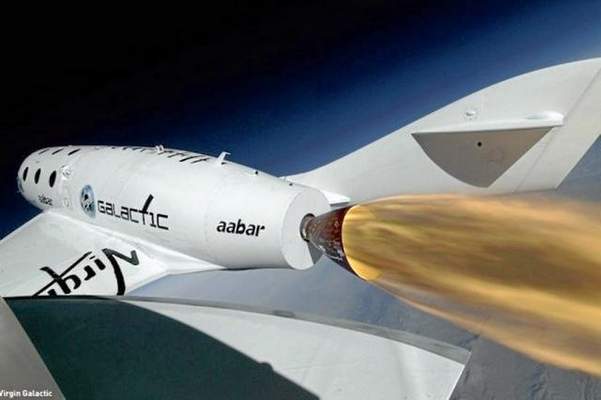 Mostly news this edition, it's nice to see the number of air routes, especially serving Beijing, continuing to expand.
Our friends at Korean Air are increasing the number of weekly flights between Beijing and Seoul/Incheon from 11 to 14, starting today, July 8. From July 9, the airline will increase its flights on the Incheon-Guangzhou route from four times per week to seven times per week. Flights on the Incheon-Yanji route will be increased to seven times a week starting July 8. The carrier will increase its frequency to five times per week on the Incheon-Wuhan route from July 26, and on the Incheon-Mudanjiang route from July 5. Also, from August 1, Korean Air will operate daily flights on the Incheon-Shenzhen route with three additional flights.
Virgin Galactic, the world's leading producer of vaporware, said that before long sub-orbital flights between destinations such as Beijing and New York and London and Sydney could reduce travel time to about two hours for each flight. If you like that kind of sci-fi, read more about it here.
Speaking of corporate-speak, Air China and Lufthansa announced that they are considering a joint venture of some kind. Well, that was helpful. They did, however, sign a new codeshare agreement (because who wouldn't want to pay for Lufthansa and get Air China) and are expanding the number of Chinese and German destinations served by the two airlines. Drill down into the press release here.
China Eastern Airlines launched its budget subsidiary China United Airlines officially in Beijing, and ordered 80 Boeing 737s to expand it. China United has been quietly offering low-cost flights for a while now, including cheapie fares to Hong Kong, but is now labeled as a budget airline. Remember, with air travel, you get what you pay for, and the less you pay, the less you get, including arriving on time. Experience with delays on China Eastern is already the reason I take the train between Beijing and Shanghai. The URL for the airline doesn't seem to work, at least not the three times I tried it. That can't be a good start.
See you Thursday. Until then, one road flat safe.
Photo: Virgin Galactic

Visit the original source and full text: the Beijinger Blog