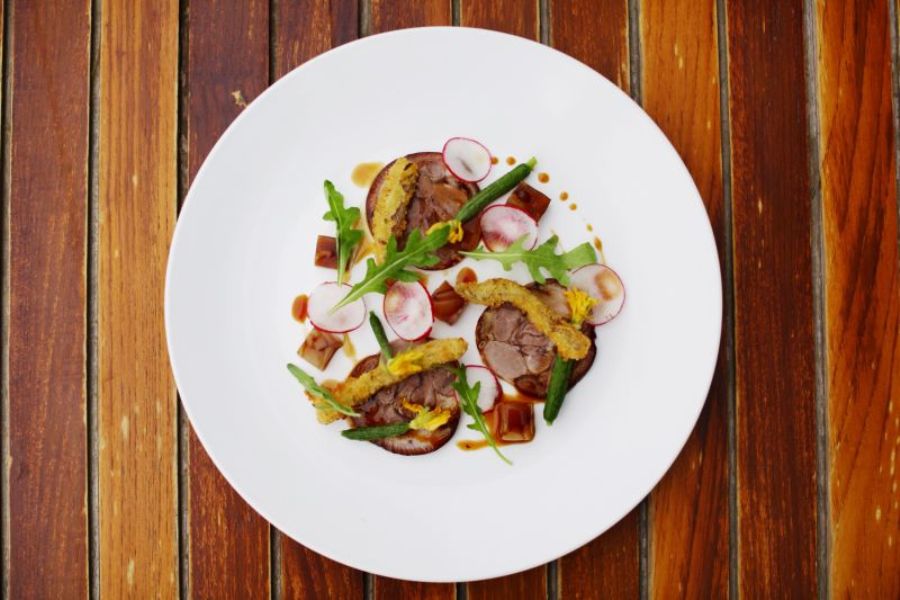 Forget bikini season. If, like me, you are more likely to be found ordering belly pork than beetroot, then Beijing has a bevy of events for you this week.
Speaking of belly pork, book a table at Feast in the East Hotel this Friday night for the latest in their quarterly series of Carnivore's Club dinners (the last dinner, in March, focused on unusual cuts of beef). Feast's chef Rob Cunningham will be teaming up with Yao Yang of Saffron and Chi Restaurants to present a four course nose-to-tail menu of porky delights, including crispy pig's ear salad and Japanese style roasted pork belly. RMB 168 + 15 percent per person.
The Conrad Hotel's 29 Grill has an on-going Australian promotion that will satisfy the most rapacious of meat eaters. The promotion, which runs every Saturday night at a price of RMB 388 + 15 percent per head, offers free flow imported Australian Wagyu beef and fish, as well as a salad bar to assuage any meat-related guilt you might be experiencing. The char grilled skirt steak, served rare, kept us going back for more. Also included in the deal are wines from big name Australian producers Wolf Blass (their very delicious Bilyara Shiraz) and Oxford Landing (a melon-scented Chardonnay).
 
The recently refurbished Q Mex has a whole host of weekday deals, including a "Meat Lover's Fiesta" all night on Thursday featuring half price steaks, BBQ ribs and habanero chicken. Check out their directory listing for more details.
More stories by this author here.
Email: [email protected]
Instagram: @gongbaobeijing
Twitter: @gongbaobeijing
Weibo: @宫保北京
Photos: Courtesy of East Hotel, Robynne Tindall

Visit the original source and full text: the Beijinger Blog