A truly great film has the ability to stimulate a vast range of emotions and senses. Yet for all our technological advances, we still haven't quite reached the age of smell- or taste-o-vision. Nevertheless, a few films have managed to capture the multi-sensory experience of a truly memorable meal. Read on for a taste of our favorite food films, as well as a guide to where to recreate their magic in Beijing.
Tampopo
Film's first "ramen western," Tampopo tracks the eponymous ramen shop proprietress and her rag-tag band of sidekicks (including her John Wayne styled ramen guru) as they attempt to create the perfect bowl of ramen. The oddly engrossing main narrative is complemented by a sprinkling of comedic culinary subplots – watch out for the elegant gangster couple who find increasingly erotic uses for food (you will never look at an egg yolk the same way again).
Get a taste … 
We're not sure what Tampopo's sensei would say, but for us ramen in Beijing reaches perfection in
Ippudo
's Special Akamura ramen (RMB 55).
Julie & Julia
Director Nora Ephron skillfully whips two stories into a sumptuous confection that isn't so sweet as to leave you with toothache. The film tracks Julia Child in Paris in the early years of her culinary career and modern day New Yorker Julie Powell as she attempts to cook all 524 recipes in Child's Mastering the Art of French Cooking in 365 days. The scenes of browning steak, sumptuous lobsters and oozing Brie always leave us longing for a sojourn on the banks of the Seine. 
Get a taste … 
Order the daube de boeuf from
Brasserie Flo
's RMB 298 three-course Brasserie Menu. It may not be "Julia's Bouef Bourguignon" but the meltingly tender beef will leave you wanting more.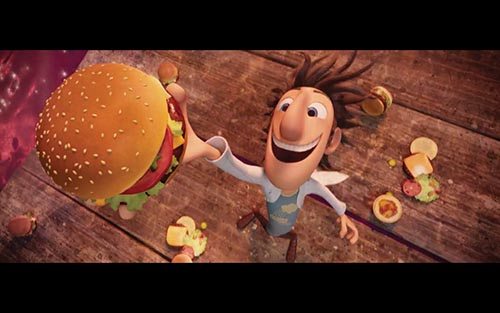 Cloudy with a Chance of Meatballs
A fun, fast, frantic caper that recaptures the joy of our favorite childhood foods. A mad-cap scientist creates a wacky invention that makes food fall from the sky and rescues the failing fortunes of his small home town … that is until the inevitable happens and the town gets overrun by huge flying foods. We like to think of it as a softly-wrapped reminder that you can have too much of a good thing.
Get a taste … 
Pop into
Opera Bombana
for a portion of spaghetti alla chitarra (RMB 138), veal and pork meatballs in tomato sauce. Just like Mama used to make … if Mama was a Michelin starred chef.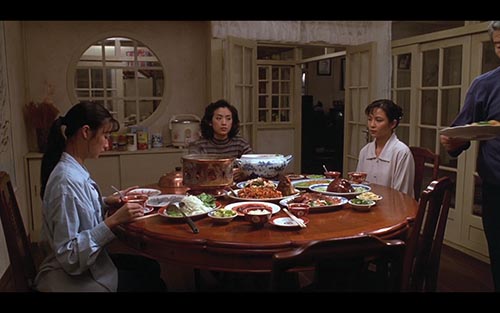 Eat Drink Man Woman
Eat Drink Man Woman is a heartwarming homage to the intricate relationship between food and family in Chinese culture. The film's patriarch, a successful chef, struggles to apply the iron fist with which he rules his kitchen to his three errant daughters. Food both brings them together and forces them apart. The opening scene, as he prepares a sumptuous Sunday family dinner, is so well-paced as to be poetic.
Get a taste … 
Order up a feast of three cups chicken and
lurou fan
from one of the branches of Taiwanese favorite
Bellagio
. Although it may be best to leave the family drama at home.
Jiro Dreams of Sushi
No film better demonstrates the complete and total lifelong dedication to one specific field of food preparation that defines Japanese food than Jiro Dreams of Sushi. Eighty-five-year-old Jiro Ono (now nearly 90), owner of three Michelin starred restaurant Sukiyabashi Jiro, is a compelling character but the real star here is the food; the pearlescent slices of fish and brilliant white rice will make you regret that hastily grabbed 7-11 sushi. 
Get a taste … 
Some of the methods may stray from the traditional but the dedication to both ingredients and technique remains true at Max Levy's
Okra 1949
. Sit at the bar and watch the master at work.
Honorable mention: Farewell My Concubine
Whilst not strictly a foodie film, Farewell My Concubine gets points for capturing one of our favorite Beijing street snacks on film: candied haws or bingtang hulu. In a shocking and evocative scene, a naughty opera trainee sneaks out of the school to get a taste of his favorite candied haws, only to return and find his classmates being harshly beaten for his misdeeds. The word bittersweet never rang so true.
Get a taste … 
Pick up a stick of sugary candied haws from a vendor on just about any street corner in Beijing or make a special journey to
Jiumen Xiaochi
near Houhai for a real taste of old Beijing. 

Visit the original source and full text: the Beijinger Blog