At first glance,
Melo Lounge
's name does little to describe the 
nightlife addition to the quiet, family-oriented Lido 
neighborhood. The lounge's avant -garde decor 
looks like it could have been plucked from Beetlejuice's 
estate sale, while the roaring sound system and cluster 
of flashy cars regularly parked out front recall that ragerhosting 
noisy neighbor back home. You wanted to forget 
about him, we know.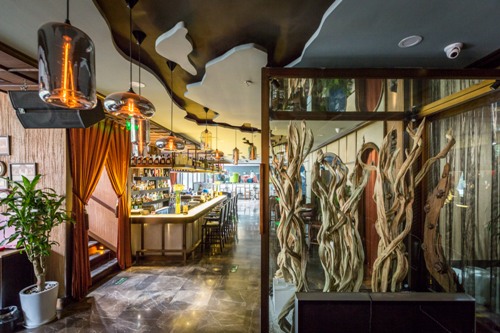 But night is followed by day. Melo's sweeping floor 
plan, replete with a towering wall of fake bookshelves, 
Roman columns, and two-storey windows looking out 
onto a summery terrace, becomes a chill quarters with the 
quirkiness of Maan Coffee and the charm of an eccentric 
collector's home after sun up. Where else can you enjoy 
such a vast selection of whiskey atop a fur-lined table, 
under chandeliers made to look like spindly, white coral 
under a pleasant, afternoon glow? Especially looking to 
cater to families, Melo promises outdoor barbecues and 
tea time.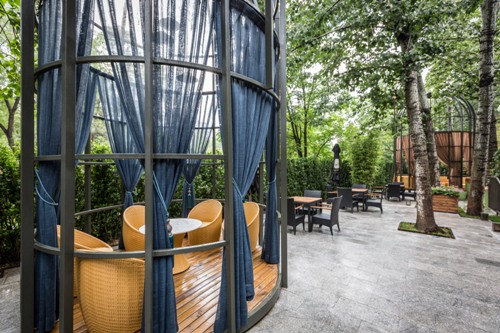 Try the
Imperial Blackberry Martini
(RMB 65) for a 
refreshing blend of fruit and vodka, or the Twilight (RMB 
65) for an apple-toned mix of cherry liqueur, fresh orange 
juice and Glenmorangie Original.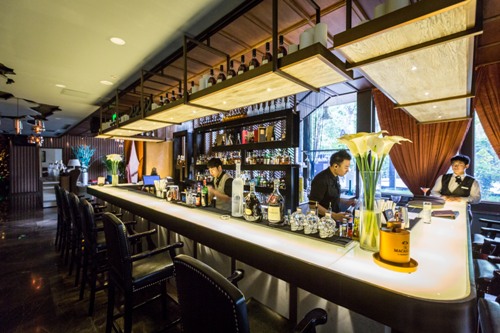 We only hope Melo's sound system improves – their 
funky, live cover band creates the right kind of jazzy vibe, 
but unfortunately, sounded jumbled when we went in 
mid-May.
Melo Lounge
Daily 3pm-late. Bldg 1, 6 Fangyuan Xilu (east of Lido 

Park), Chaoyang District ( 5643 6798 )
朝阳区芳园西路6号院1号楼(丽都公园东侧)
Photos: Mitchell Masilun

Visit the original source and full text: the Beijinger Blog