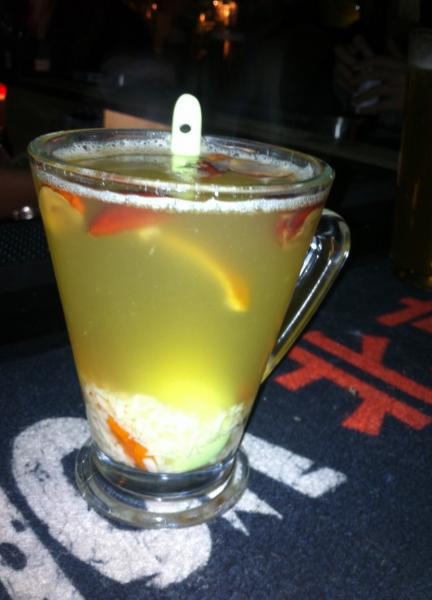 Spiked eggnog and hot chocolate can only take you so far after the holidays. Lucky for you, some of Beijing's bars have created new drinks to bust this winter chill, and you can enjoy them without looking like you're stuck in 2013.
The Brick's Dave Gaspar has whipped up a few warming brews, including a maple beer inspired from his hometown, Vermont, USA, a Sichuan mulled beer, lilac mulled wine, and an "Autumn Threesome," which tastes like liquid apple pie. Meanwhile, Home Plate just introduced a brew they did with Slow Boat Brewery, The Cannon Rauchbier. It's a smoky, crisp beer with a chocolately flavor that's pleasingly not too rich and pairs well with just about anything on the menu. Grab a pint at either location. 
We told you last week that Hotel G will close this month, and they're not taking any more reservations after January 19. We'll miss Scarlett for their award-winning wine and cheese selection, but check our blog for a list of top spots to get your fix.
Don't miss these events this week:
Tonight, d lounge is hosting round two of The Loop, Beijing's only smoke-free party, plus bomb cocktails and DJ's using analogue-only talent.
Tonight, Neon Zoo is back at Lantern with DJs El-mar, Danny Flora, and special guests. Put on your neon and get ready to party until 7am like last time.
Tonight, shake off those icicles and get your tropical disco on a Modernista.
Saturday, January 11, Jeff Ji of Mai Bar kicks off his latest Beijing instalment, Parlor, with a grand opening party. The theme? Great Gatsby.
Look for more great happenings this week here.
Photo: Jessica Rapp