You may have heard the name "Club Paradise" popping up in our weekly nightlife blogs over the past few years but now, after a string of collabs with Migas, they are gaining momentum in the Beijing nightlife scene. And this couldn't come at a better time since the tropically-minded DJ crew's tunes of choice are perfect for the steamy Beijing summer. The Beijinger were lucky enough to snag Club Paradise to perform at the 2017 Burger Cup at Galaxy Soho on May 20 and 21.  
Made up of DJs Ted Dancin', Saucy, Gary Boozy, Chloe, and Rothwell, the group describes their music as "vaguely tropical." Incorporating everything from Miami Vice-esque synths, to global funk, Afro-beat, and classic disco anthems, Club Paradise is less about a specific genre than it is about creating a lively, summery atmosphere that gets people's booties shaking and checks pretention at the door. With a name that is pulled from a 1986 Robin Williams movie, an inexplicable fascination with neon pink flamingos, and an extensive wardrobe of tacky Hawaiian shirts, they told us that their main goal is to create a DJ event that places as much of an emphasis on being fun, as it does on being musically intriguing.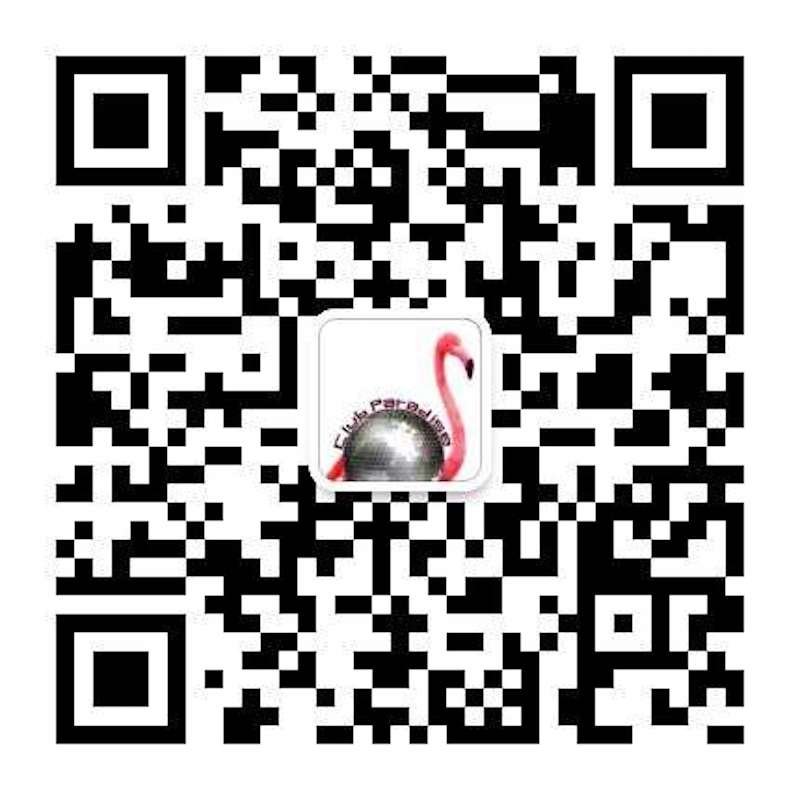 The busy crew have a couple of major events coming up, the first of which is the Seis de Mayo party at The Other Place on Langjia Hutong this Saturday, May 6, from 1-10pm. The crew see this as going "back to their roots" since they started out playing daytime hutong barbecues before they managed to navigate the complicated web of connections and self-promotion that is needed to play at clubs in Beijing. Expect deals on margaritas and Corona to accompany the music.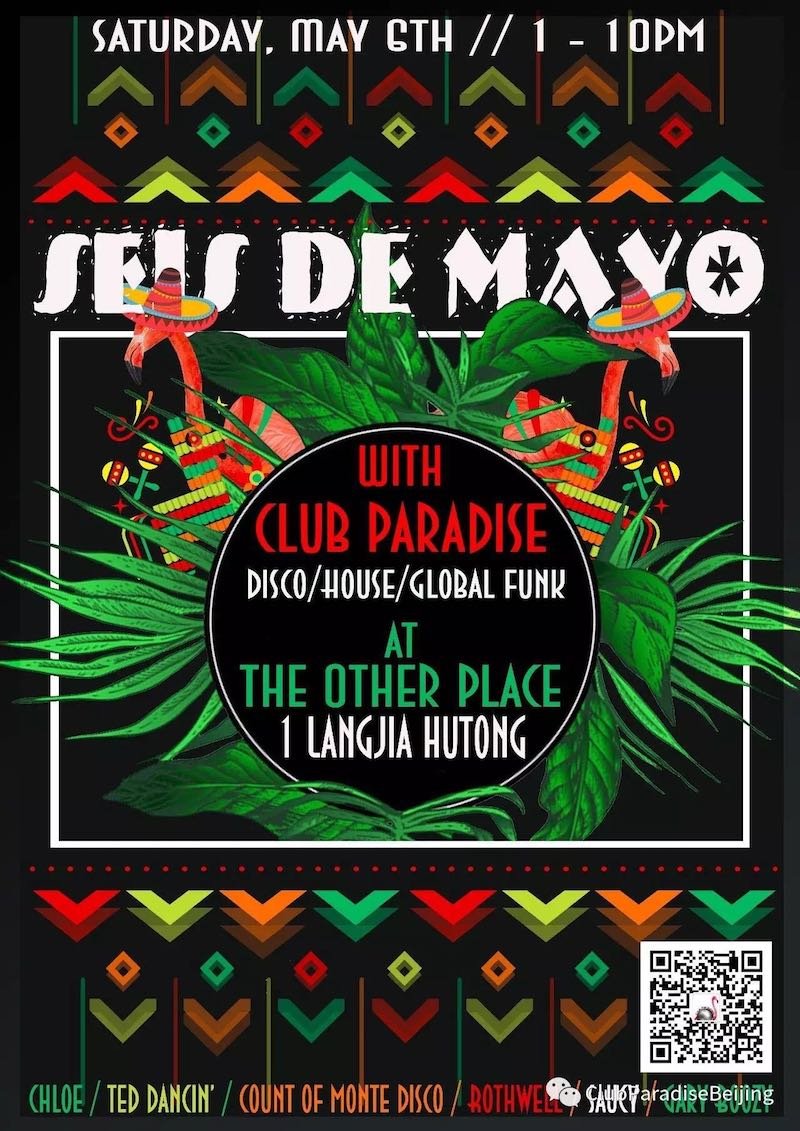 One week later, on Saturday May 13, they'll be providing the tunes for a special sunset party (6-10pm) on the Migas Rooftop called, Club Paradise Presents: Tropicana Sundown, a shameless ode to the fantastic Wham! tune, "Club Tropicana."
If you can't make it to either of their events (and we highly suggest you give it your best shot), they've gone to the trouble of picking out a few tunes that they feel should make it on to your all-important "summer playlist" (note: VPN required to play all links). 
Ted Dancin': Fatnotronic and In Flagranti, "Botoque"
"Been on a real Brazilian kick lately, and these Fatnotronic dudes have a killer album released off Razor n Tape that came out last year called "Onde Anda". Botoque is sort of a cosmic update of old school Brazilian funk. It's sexy, anthemic, and mysterious, so basically everything we hope a Club Paradise party is. Not to mention it's a straight dance floor killer." 
Gary Boozy: Bileo, "You Can Win"
"Uplifting disco-soul tune "You Can Win" was released in 1979 but wasn't truly appreciated until Athens of the North re-released it in 2014. An instantly recognizable horn section introduces the song before a dreamy falsetto dances along a funky bass line and bongo beat." 
Saucy: High Fashion, "Feelin' Lucky Lately"
"This 1982 boogie essential released on Capitol Records features the driving vocals of Meli'sa Morgan and her backing singers with a punchy-bassline to match."
Chloë: Joanne Wilson, "Got to Have You"
"Nothing says summer quite like this Caribbean disco diamond. Without making big hits in her time, Joannne Wilson's woozy, irresistable recording from Trinidad & Tobago was brought to the fore through a Cultures of Soul re-release in 2014, and has been transporting listeners ever since." 
Rothwell: Will Smith, "Miami"
"When it comes to a solid summer jam, it's got to be this. With "summertime" listening in mind, maybe his re-interpretation of Kool And The Gang's "Summer Madness" would be the obvious choice, but as the first cassette tape I ever bought, (followed closely with some bangers by the Bloodhound Gang and Eiffel 65), this definitely soundtracked my summer of 1999."
Club Paradise will perform a DJ set at this year's Wild West themed Burger Cup (May 20 and 21 from 11am-8pm at Galaxy Soho). Click here for early bird tickets.
More stories by this author here.
Instagram: @gongbaobeijing
Twitter: @gongbaobeijing
Weibo: @宫保北京
All images courtesy of Club Paradise

Visit the original source and full text: the Beijinger Blog