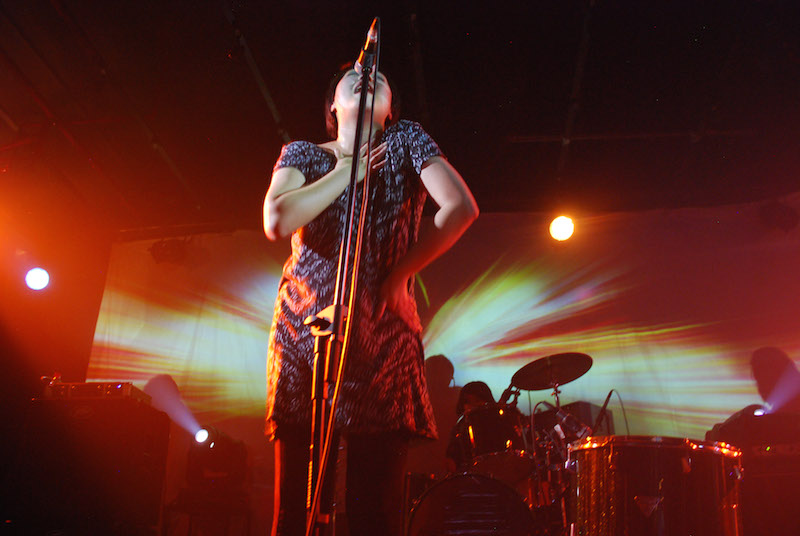 Yugong Yishan is about to celebrate 12 years at the summit of Beijing's music scene with a show featuring peak performers like Nova Heart, Penicillin, and The Hormones.
That musical landscape has of course changed considerably since the livehouse first opened. In the last few years alone, many of Yugong Yishan's peers have shut down because of rising rents and other complications. Given that fraught climate, the Zhangzizhong Lu venue's longevity is not being taken for granted by many of the artists that play there.
RELATED: Weekend Party Picks
Nova Heart frontwoman Helen Feng, for instance, tells the Beijinger that "Yugong Yishan The Venue," emphasizing that those last two words should be in all caps, before adding: "It's just got the highest number of quality shows in Beijing. Nearly every band you see headlining these days have played Yugong Yishan at one point, and many still do. I can't even begin to count how many times I've been there to see shows or play shows. It's a second home."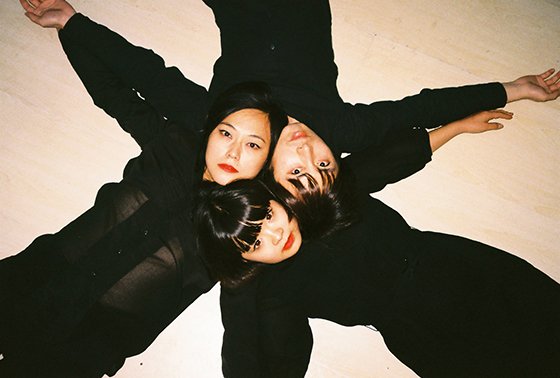 Philipp Grefer, co-founder of Nova Heart's label, FakeMusicMedia, seconded Feng's sentiment, saying: "It's hard to imagine FakeMusicMedia, or Beijing's music scene in general, without hte support of Yugong Yishan." He added that the label did its first show at the livehouse in 2009, and said that many of Feng's bands have also played there numerous times over the years. The venue has always kept them coming back because "It's a welcoming place of unpretentious fun and an incredibly diverse audience. You can meet Chinese movie stars next to your average expat or exchange student while Christopher Doyle is dancing to Gudrun Gut and, in true Beijing fashion, nobody gives a f*ck. Yugong Yishan is a legend that moves mountains!"
And while Feng and her Nova Heart cohorts are excited to play Yugong Yishan's anniversary show, the other acts sharing the bill are equally enthused. Zhexuan Zhang, the guitarist and vocalist for Penicillin, says he's excited to jump onstage for the anniversary show because he thinks Yugong Yishan is "one of the top livehouses in Beijing, I really like its feeling and style. I also love their manager's taste – he often books very high quality gigs."
The boss that Zhang is referring to of course is Lü Zhiqiang. He goes by the nickname Gouzi, becuase of his Year of the Dog birthdate. The livehouse founder had equally kind words for Zhang's band, saying Penicillin and fellow 12th anniversary opening act The Hormones both have "great potential to make it big," in China's indie rock scene. He added that Nova Heart are the perfect band to headline the September 17 show because they are "one of the best that China has to offer."
When asked to look back on Yugong Yishan's lengthy history in Beijing's music scene, Gouzi didn't point to any particular gigs as standouts, explaining: "Essentially our livehouse was always about booking local talent and international acts that are worth seeing. It's been a journey of doing exactly this step by step. To follow this initial idea has been our one and only milestone to date."
That ongoing goal has, of course, not been easily reached especially as of late, as Gouzi watched other popular music venues get boarded up, leaving even the most optimistic local music fan to wonder about the scene's health and future viability. However, Gouzi refuses to despair, saying he is more than ready to offer those fans a standout anniversary show and celebrate his venue's legacy, adding: "It's very rewarding to still be able to do what we love to do. It's not easy, but live music in China must go on. As long as we can contribute to it, we will."
Yugong Yishan's 12th anniversary party will be held on September 17 at 9pm. Tickets are RMB 100 at the door, RMB 70 presale. Tickets can be purchased online here. For more information, click here.
More stories by this author here.
Email: [email protected]
Twitter: @MulKyle
WeChat: 13263495040
Photos: Live Music Beijing, courtesy of Yugong Yishan

Visit the original source and full text: the Beijinger Blog